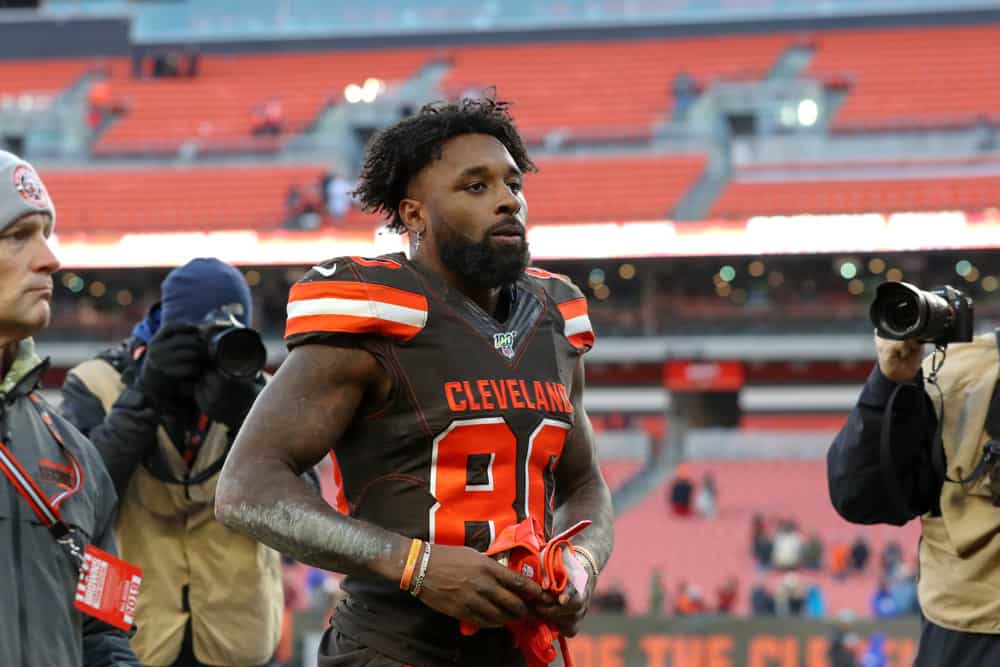 ORLANDO, Fla. — Cleveland Browns wide receiver Jarvis Landry, running back Nick Chubb and guard Joel Bitonio are set to play during Sunday afternoon's Pro Bowl at Camping World Stadium.
Landry questioned the NFL's drug-testing policy in a tweet posted Tuesday morning.
"How do you get drug tested at a Pro Bowl?!" Landry tweeted.
As of Tuesday afternoon, it's unclear whether Landry got tested or another Pro Bowl player.
How do you get drug tested at a Pro Bowl?!

— Jarvis Juice Landry (@God_Son80) January 21, 2020
It might seem strange the NFL would drug test some of its top players at its annual all-star game.
However, it is in the collective bargaining agreement that players can get tested for the Pro Bowl.
The NFL has drug tested other players at strange times this season.
Earlier this month, the league drug tested Seattle Seahawks quarterbacks Russell Wilson just ahead of his exit interview the Monday after his team's loss to the Green Bay Packers in the Divisional Round of the playoffs.
Russell Wilson pulled for a random drug test just now. He thought he was being punked.

"Are you serious?"

He then looked at us.

"Gimme a second, guys."

His exit interview has been delayed 😂😂😂

— Joe Fann (@Joe_Fann) January 13, 2020
In November, Browns wide receiver Odell Beckham Jr. told cleveland.com he believed the NFL was targeting him.
"(The NFL) made me come in Monday when we had an off day. Had a drug test. Made me come in Thursday after the game. Had another drug test," Beckham said. "Nobody is getting tested like me. I know people who didn't get tested for five months in the offseason and I'm getting tested every time."
Tuesday's apparent drug test of either Landry or another Pro Bowl player came the same day Beckham underwent surgery to repair a core muscle injury.
Beckham is expected to make a full recovery.
The good news for Landry is he not expected to undergo offseason hip surgery, an unnamed source told the Beacon Journal.
If Landry opted to have surgery, it would take him about six to eight months to rehab.
Landry told the publication he was "75 to 80 percent" healthy this past season.
The Browns' sixth-year receiver is scheduled to participate in the Pro Bowl Skills Showdown on Wednesday at the ESPN Wide World of Sports Complex.
In 2019, Landry led the Browns in receptions (83), receiving yards (1,174) and receiving touchdowns (six).
This past season, Landry, Chubb (1,494 rushing yards) and Beckham (1,035 receiving yards) became the first trio in Browns' history to amass more than 1,000 yards each.
Despite the feat, the Browns had a 6-10 record.
Sunday will mark Landry's fifth consecutive Pro Bowl.
It will mark Bitonio's second consecutive Pro Bowl and Chubb's first.