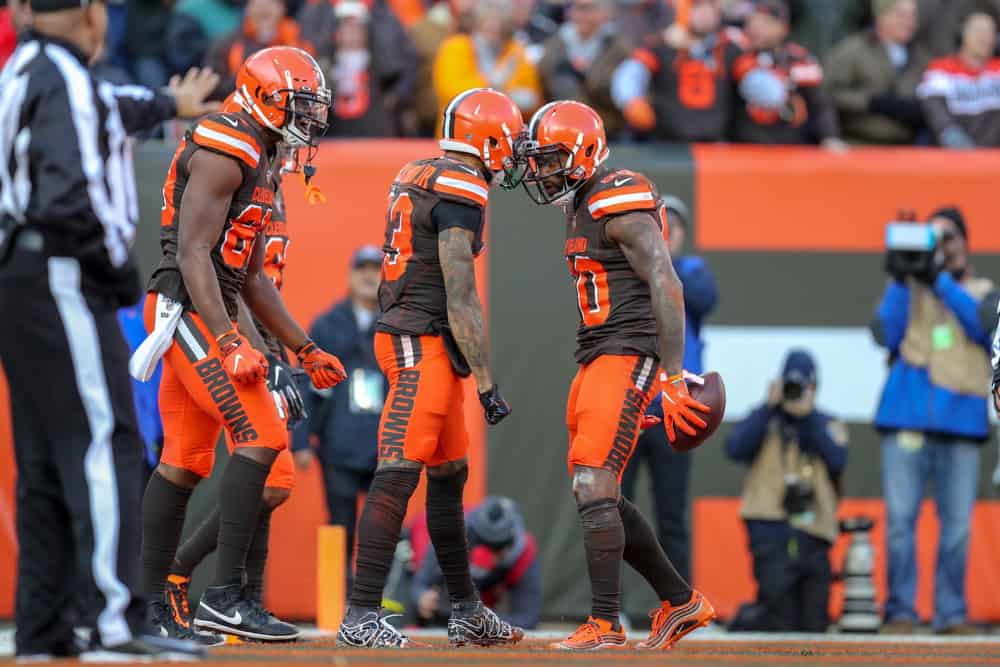 Odell Beckham Jr. underwent surgery Tuesday to repair a core muscle injury, the Cleveland Browns announced.
Dr. Bill Meyers performed the surgery on Beckham in Philadelphia.
Beckham is expected to make a full recovery.
Meyers specializes in core muscle injuries, sometimes still called sports hernias.
Odell Beckham Jr. undergoes successful core muscle surgery

Details » https://t.co/gnVlzHQrb8 pic.twitter.com/NYBHGhHb86

— Cleveland Browns (@Browns) January 21, 2020
The 27-year-old receiver played in all 16 games this past season for the first time since 2016, despite dealing with injuries.
"[I've] been banged up all year since whatever happened in camp," Beckham told the NFL Network's Ian Rapoport in December. "Playing through whatever it is, just trying to make it through to Sunday. Any time Sunday comes around, I'm going to give the team everything I have."
It led quarterback Baker Mayfield to question how the Browns' training staff handled Beckham's injury.
Browns running back Kareem Hunt had a similar injury, which took him about eight weeks to recover.
Beckham caught 74 passes on 133 targets for 1,035 yards and four touchdowns in 2019.
It marked Beckham's fifth 1,000-yard season in six years.
In 2017, Beckham was limited to 302 receiving yards in four games after an ankle injury.
In 2019, Beckham, Jarvis Landry (1,174 receiving yards) and Nick Chubb (1,494 rushing yards) became the first trio in Browns history to amass more than 1,000 yards each.
Landry is not expected to have hip surgery this offseason, an unnamed source told the Beacon Journal.
If Landry had surgery, it would take him six to eight months to rehab.
Earlier this month, Beckham made headlines after LSU's victory over Clemson in the College Football Playoff title.
After the game, Beckham handed LSU players cash and slapped a security officer in the butt during the locker room celebration.
Police decided not to press charges on Beckham.
An NFL spokesman told Pro Football Talk on whether Beckham faces any discipline from the NFL, "We have been monitoring the situation but will decline further comment."
Beckham played for LSU from 2011-2013, and the New York Giants selected him with the 12th overall pick of the 2014 NFL Draft.
The Giants traded Beckham to the Browns in March 2019.
Beckham is owed an average annual salary of $18 million through the 2023 season.
However, the Browns have an out with Beckham in 2020.
The Browns had a 6-10 record during the 2019 season despite being the favorites to win the AFC North in August.
It extended the Browns' playoff drought to 17 years, the longest active streak in the NFL.
The team's offseason program begins in March.