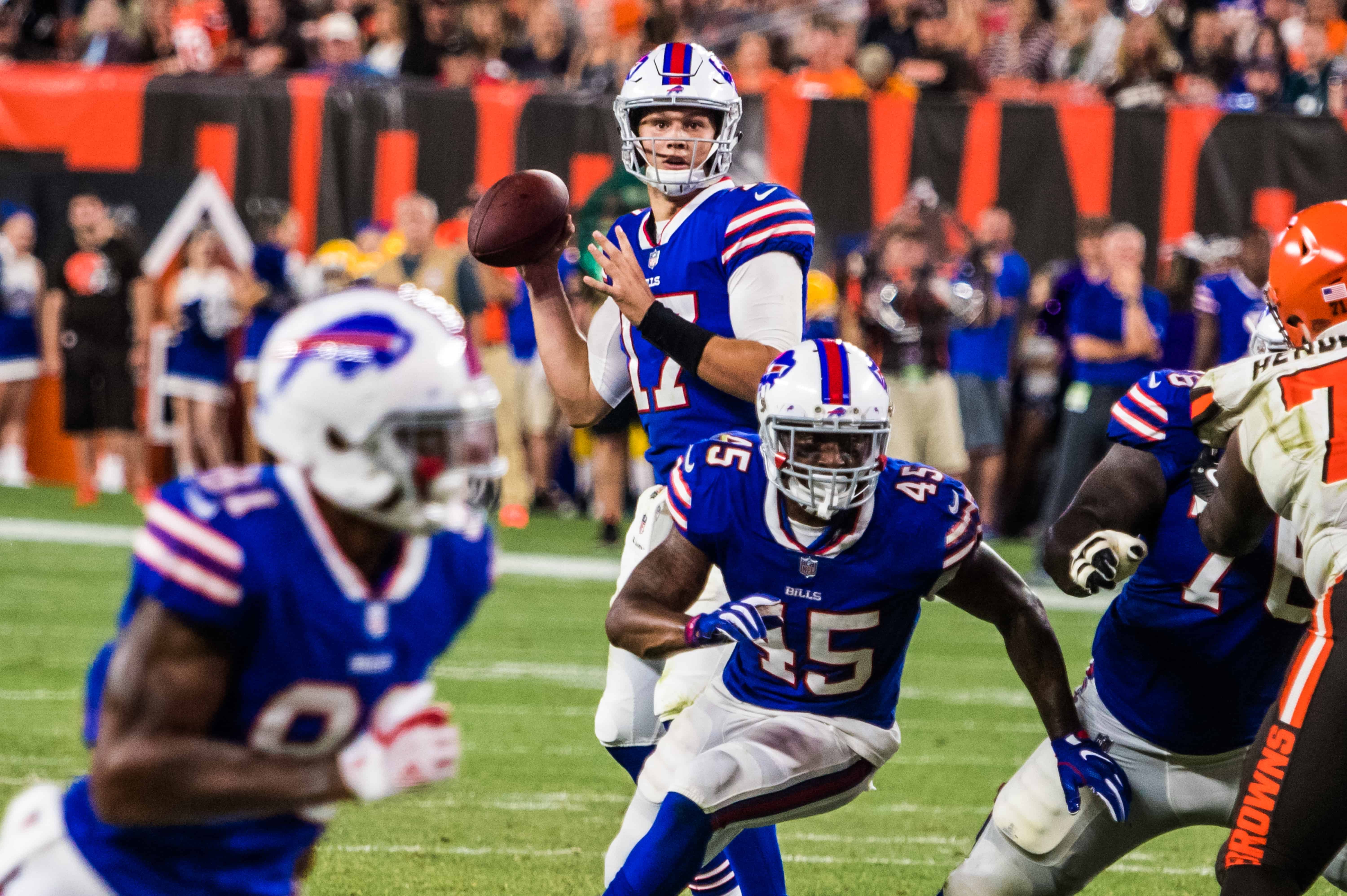 For those still clenching onto the hope of a perfect 8-0 record to finish the 2019 NFL season, Sunday's game against the Buffalo Bills is very important.
The Bills are one of the tougher teams in the league, especially defensively, and the Cleveland Browns have their work cut out for them.
It is worth noting that the Browns wanted to hire Bills' head coach Sean McDermott prior to giving the nod to Hue Jackson, but the owner vetoed that proposal. For McDermott, this is sort of a revenge game. His 6-2 record probably helps soothe the burn, as well.
Here are four keys to the game that increase the Browns' win probability this weekend.
1. Build on Success Against Denver Broncos
The Browns looked better against the Denver Broncos. Third down troubles continue to plague Kitchens' offense, as well as a lack of efficiency in the red zone.
However, after averaging 10 penalties per game in their first seven games, the Browns limited their mistakes to 5 penalties for 40 yards. It seems minor, but to cut a team's average number of mistakes in half in one week is significant.
Additionally, the Browns won the turnover battle. Prior to the game against Denver, Cleveland earned one of the league's worst turnover differentials (-9). Last Sunday, Baker Mayfield kept all completions to the same color jerseys, Nick Chubb refused to fumble, and the Browns' defense recovered a fumble.
Perhaps these successes are small steps, but steps in a positive direction no less. If the Browns can continue to lessen their penalties and turnovers, they will find themselves in more winnable games in the fourth quarter.
2. Chris Smith Steps Up for Olivier Vernon
Olivier Vernon is out this Sunday. He grades out as Pro Football Focus's 18th-best edge rusher in 2019. Myles Garrett ranks 13th.
Vernon would have played an important role in keeping Josh Allen inside the pocket. He will be replaced by Chris Smith.
Smith is a former fifth-round draft pick out of Arkansas. He isn't the quickest linebacker in the league (4.71 40-yard dash), but his strength makes up for it (28 bench reps).
Unfortunately, Smith will have a more difficult time defending Allen than he would against less-mobile quarterbacks. If only the Browns had an agile edge rusher to replace Vernon in this matchup. Perhaps, Genard Avery?
If Smith handles his business, Garrett will cause problems.
3. Keep Austin Seibert on the Sidelines
Keeping Austin Seibert on the sidelines means the Browns are failing to get into the red zone or converting red zone opportunities into touchdowns. Hopefully, this weekend, it's the latter.
Kitchens and Mayfield need to find ways to cross the pylon when inside the 20-yard line. Whether that means running more 12 personnel or forcing the ball to Odell Beckham Jr., it needs to happen. If the Browns continue to fail inside the red zone, their already-bleak season is over.
4. Find a Balance Between Nick Chubb and Kareem Hunt
Kareem Hunt returns on Sunday. Kitchens already announced that he "will definitely have a role." Most likely, Hunt will see around 40% of the Browns' offensive snaps.
Nick Chubb and Hunt are a dynamic duo, and if used properly together, are better as a two-headed monster. Hunt can spell Chubb to keep him fresh and handle pass blocking on third downs.
However, Kitchens must remember that Chubb is one of the league's leading rushers and should be treated as such. Last week, handing the ball off to Dontrell Hilliard twice when the game was on the line was unacceptable.
It has been difficult for Kitchens this season, but he needs to find a balance. Maybe that same balance will work for Jarvis Landry, OBJ, and Rashard Higgins too?