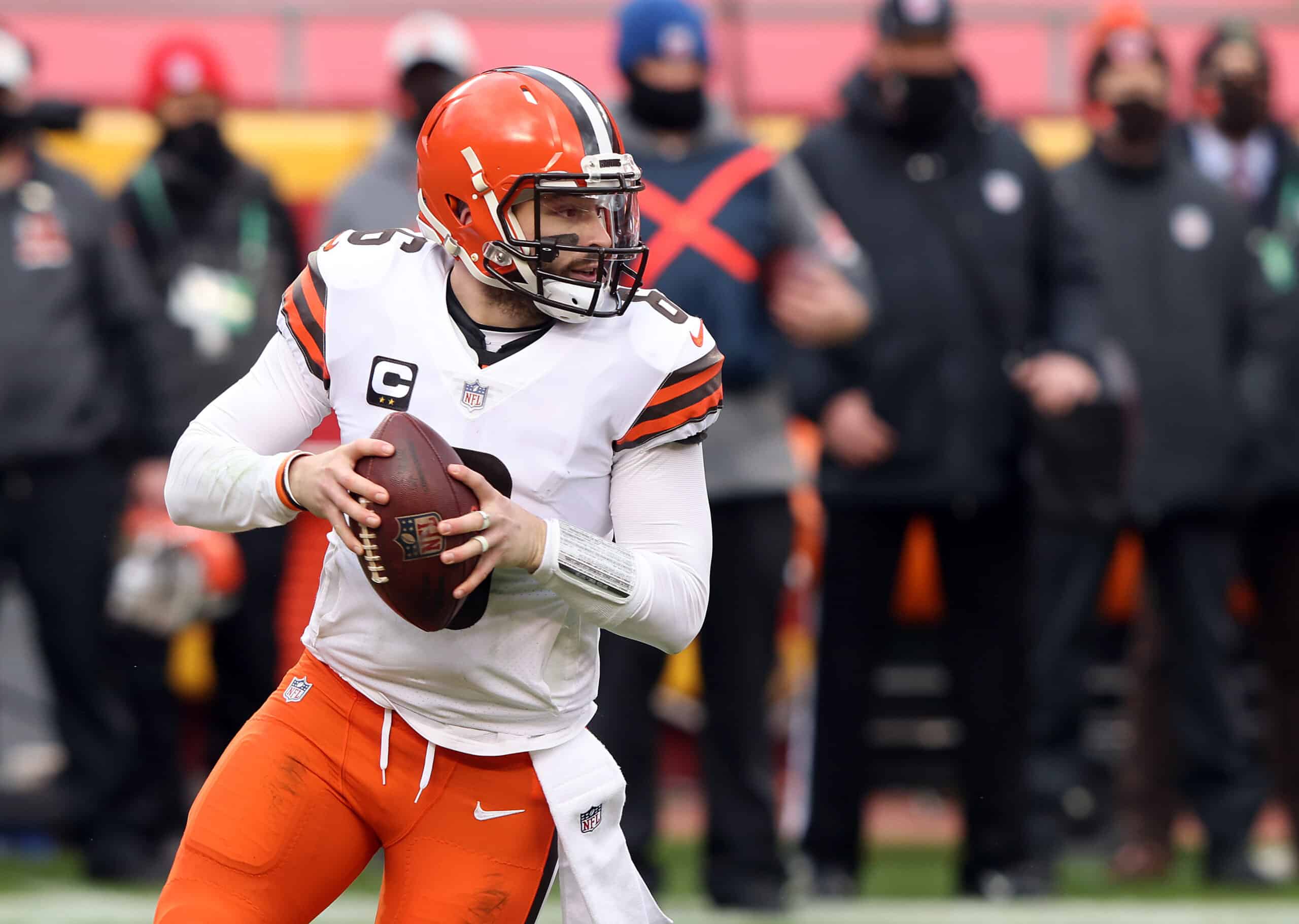 Add ESPN host and NFL reporter Dianna Russini among the people who think the Cleveland Browns should not make Baker Mayfield their quarterback of the future.
"The reality is deep down, deep in the soul, you know… and Cleveland knows, so they're going to have to pull the plug here," Russini said during Thursday's edition of ESPN's "Get Up."
Russini said she wanted to see how Mayfield performed in head-to-head matchups against New England's Mac Jones and Los Angeles' Justin Herbert.
"I've really held off on my opinion about this until I saw him play against the younger guys," Russini said. "This is the problem with what they have to do with him, he's in the gray area, right? And, there's no worse in life to be than the gray area."
The Browns (5-5) lost 45-7 in Week 10 to the Patriots and lost 47-42 in Week 5 to the Chargers.
"I have always given him credit. He is a tough quarterback. I love his spirit," Russini said of Mayfield. "He is competitive, but when it comes down to it, he needs too many good pieces around him for him to flourish.

"He needs these running backs, the tight end, a great defense and coach of the year. All of this in order for this to work."
.@diannaESPN thinks it's time for the Browns to move on from Baker Mayfield.

"I've really held off on my opinion about this until I saw him play against the younger guys. … They're going to have to pull the plug here." pic.twitter.com/qfsgbSbKSk

— Get Up (@GetUpESPN) November 18, 2021
Mayfield has played with a torn labrum and fracture in his left shoulder since Week 2 of the 2021 season.
On Thursday, Mayfield returned to practice as he deals with the injuries to his shoulder and foot.
Mayfield did not practice Wednesday.
Earlier this week, Mayfield admitted he was the "most beat up" he's ever been.
The injuries have impacted Mayfield's performance.
The Browns have Mayfield under contract through the 2022 season.
Mayfield, 26, is due to make about $5.11 million this season and about $18.86 million in 2022.
At some point, Browns general manager Andrew Berry will need to determine whether the Browns will offer Mayfield a contract extension, and maybe more importantly, how much to offer.
The Buffalo Bills signed fellow 2018 first-round pick Josh Allen to a contract extension where he is due to make an average of $43 million per year through the 2028 season.
It's likely Mayfield will seek a similar yearly figure despite not playing as well as Allen.
If Berry and company decided to move on from Mayfield, they would need to find a way to acquire a veteran quarterback or look to draft a rookie in either 2022 or 2023.
Russini compared the Browns and Mayfield's situation to a relationship.
"When you're in love with someone and things are happy, it's easy. It's, 'Yes, I'm in,'" Russini said. "When the guy is cheating on me, he doesn't call you, he doesn't text you back and is busy all the time, it's 'No.'

"But when you're dating somebody in that gray area (and) you're not really sure what to do because you've seen the good, you've seen the bad, you wind up just wasting years, trust me."
Fellow ESPN analyst Bart Scott, who played for the division-rival Baltimore Ravens from 2002-2008 — echoed Russini's sentiments.
"I told you guys this two years ago," Scott said. "I told you at the beginning of the season that the Cleveland Browns were going to Brown, and everybody looked like me I was the world's biggest hater, butt nasty."
For years, Scott has criticized Mayfield's performance.
"Anytime you have arguably the best roster in all of football, and nobody does less with more than Baker Mayfield," Scott said. "So cry me a river about the injuries. Guess what? It's the NFL. After Week 1, nobody is healthy."