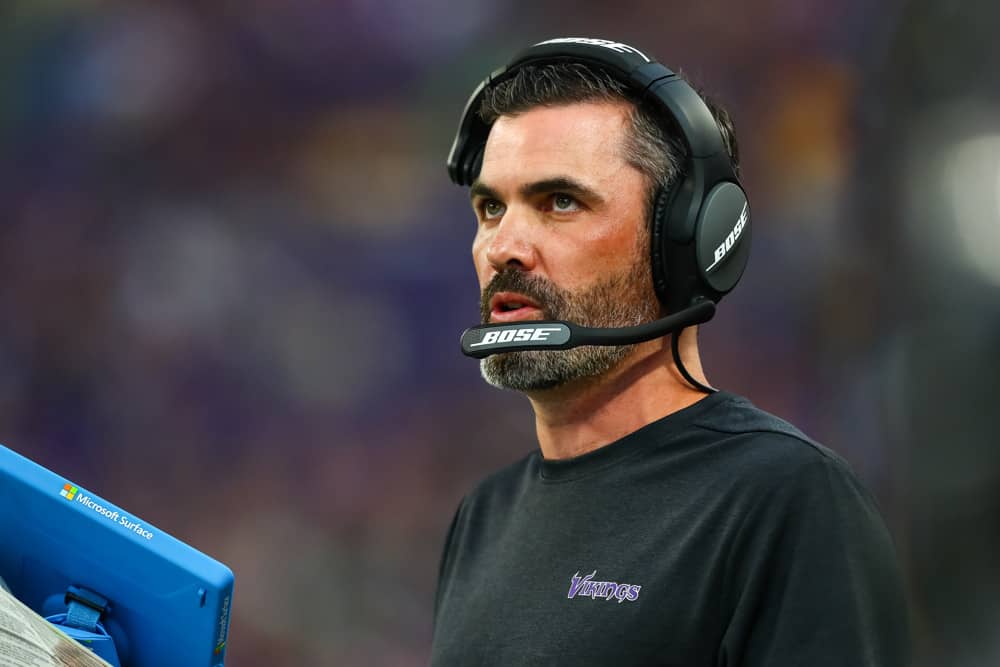 CLEVELAND — The Cleveland Browns formally introduced Kevin Stefanski on Tuesday afternoon as the team's 18th head coach.
Stefanski signed a five-year contract with the Browns on Monday.
"I'm not going to stand up here and make any bold predictions about what we're going to do this year. I'm not going to speak anything into existence right now," Stefanski said. "I can just promise you that we're going to work. I've already spoken to a few of our players already, and that's what I'm about. I'm about working. I'm about putting a foundation together."
Stefanski, 37, becomes the NFL's third-youngest head coach behind Cincinnati's Zac Taylor (36) and Los Angeles' Sean McVay (33).
The 2019 season marked Stefanski's first full season as an NFL offensive coordinator.
Stefanski spent the last 14 years holding various assistant coaching positions with the Minnesota Vikings.
"Ultimately, we're building a foundation for what we hope is a championship effort," Stefanski said. "We'll have a culture of accountability. We'll have structures in place. The players will understand our rules and what we're about, and we're going to be demanding. And, we're going to hold each player accountable because ultimately, I know this about players, they might not come out and ask you for that, but that's what they want."
Last year, Stefanski was a finalist for the Browns head-coaching job, but the organization ultimately decided to hire Freddie Kitchens, who was fired after a 6-10 record in his lone season with the team.
"I'm ready and willing to step back and let the success and shine the light on our players, which is where it should be," Stefanski said. "To use a basketball term, so my dad can understand this, I want to be the point guard for this organization.

"I want to bring the ball up, but then I want to share the basketball and let someone else get an easy bucket."
The Browns are also continuing their search for a new general manager after firing John Dorsey last month.
Stefanski spoke Tuesday about how he hopes to be on the same page as whoever the Browns decide to hire as their next general manager.
"If we're pulling in the same direction, we have a chance," Stefanski said. "It sounds simple, but let's all be on the same page. This thing is about a shared vision."
Stefanski wouldn't commit Tuesday whether he would continue to call offensive plays as the head coach.
"I'm all about what's best for the Cleveland Browns," Stefanski said. "If that's me calling the plays, great. If it's not, I'm fine with that too."
The Browns must decide whether to retain current offensive coordinator Todd Monken and defensive coordinator Steve Wilks.
Both Monken and Wilks are still listed as the coordinators on the team's website.
On Tuesday, Stefanski thanked several members of the Vikings organization.
"I would be remiss if I don't talk about the Vikings' players," Stefanski said. "There was some Hall of Fame-caliber players and Hall of Fame-caliber people there."
The Browns hired Stefanski over seven other coaching candidates, including New England Patriots offensive coordinator Josh McDaniels, San Francisco 49ers defensive coordinator Robert Saleh, Philadelphia Eagles defensive coordinator Jim Schwartz, Kansas City Chiefs offensive coordinator Eric Bieniemy, Baltimore Ravens offensive coordinator Greg Roman, Buffalo Bills offensive coordinator Brian Daboll and new Dallas Cowboys coach Mike McCarthy.
"We said we were looking for the following, someone who was a really good leader, who could relate to our players and really everybody in our organization. Someone who was smart and who was also football smart," owner Jimmy Haslam said.
On a personal note, Stefanski promised his family they would go to Disney World and they would get a dog.
"The fact that now I'm the head coach of the Cleveland Browns is obviously something new," Stefanski said. "If anything, it means my kids are excited that I'll be in Madden next year, but I'm ready for the challenge."