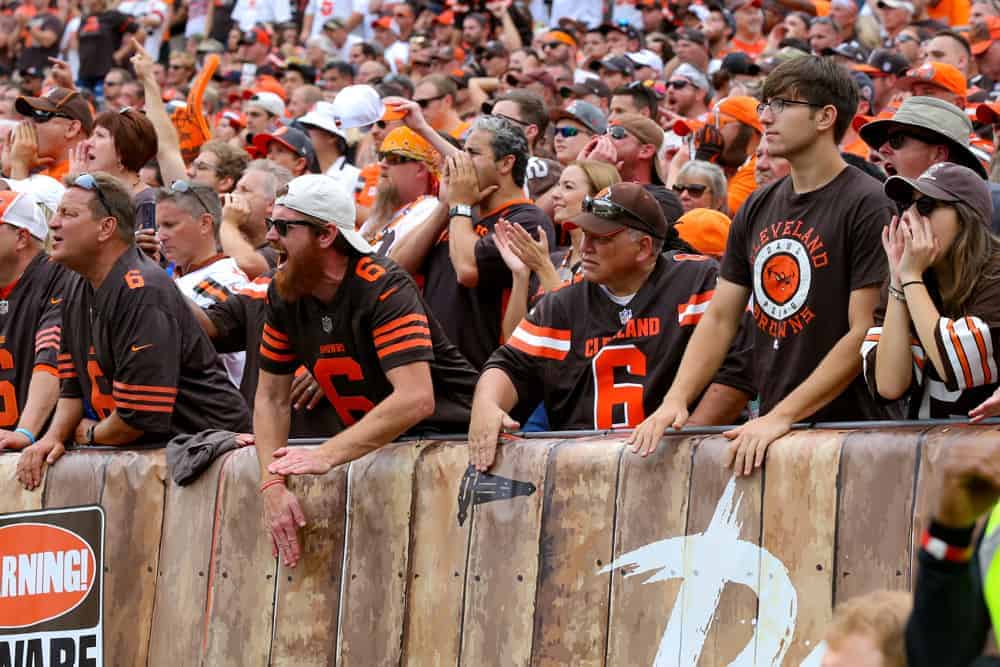 The year 2020 has been bizarre: Kobe Bryant and his daughter Gigi were among nine people who died in a helicopter crash, the coronavirus pandemic has upended every-day life for people across the world and George Floyd's death has prompted protests throughout the country.
Add the possibility of the Cleveland Browns making the playoffs to the list.
The Browns have the longest active postseason drought in the NFL, having last made the playoffs during the 2002 season.
MLB's Seattle Mariners are the only team in North American professional sports — that's MLB, NBA, NFL and NHL — that have a longer active playoff drought, having last made the playoffs in 2001.
NFL Network reporter Steve Wyche believes the Browns' playoff drought will end this upcoming season.
"They will be in the playoffs," Wyche said. "Save the tape, Mike Garafolo."
Wyche cited the league's decision to change its playoff format as a benefit for the Browns.
"This is where the addition of another playoff team to each conference benefits a team like the Browns,' Wyche said. "Look, there could be three teams from the AFC North — the Browns, the Steelers and the Ravens — coming out of that division for the playoffs.
Oddsmakers have projected the Browns' win total at 8.5 games for the 2020 season, and the team is not favored to make the playoffs this season.
The odds for the Browns to make the playoffs are listed at +145 for yes and -165 for no.
The Browns are listed at +450 to win the AFC North, +1,800 odds to win the AFC, and +4,000 odds to win Super Bowl 55.
Still, Wyche complemented the Browns' new front office and coaching staff for their roles this offseason.
"We haven't heard a leak. We haven't heard a bubble coming out of that organization," Wyche said. "That has been a constant. So Kevin Stefanski and Andrew Berry have really tightened things up and gotten their arms around things."
Wyche also complimented the players the Browns have assembled on their roster.
"We know there is talent," Wyche said. "This defense is stacked and they could still add someone like Jadeveon Clowney coming off the edge.

"They fortified the offensive line and just having a playcaller who knows how to call the game and the rhythm of the offense, especially inside the 10-yard line, is really going to help Baker Mayfield. They know Nick Chubb is the catalyst to get things going offensively. Kevin Stefanski is a guy who sets things up through the run game."