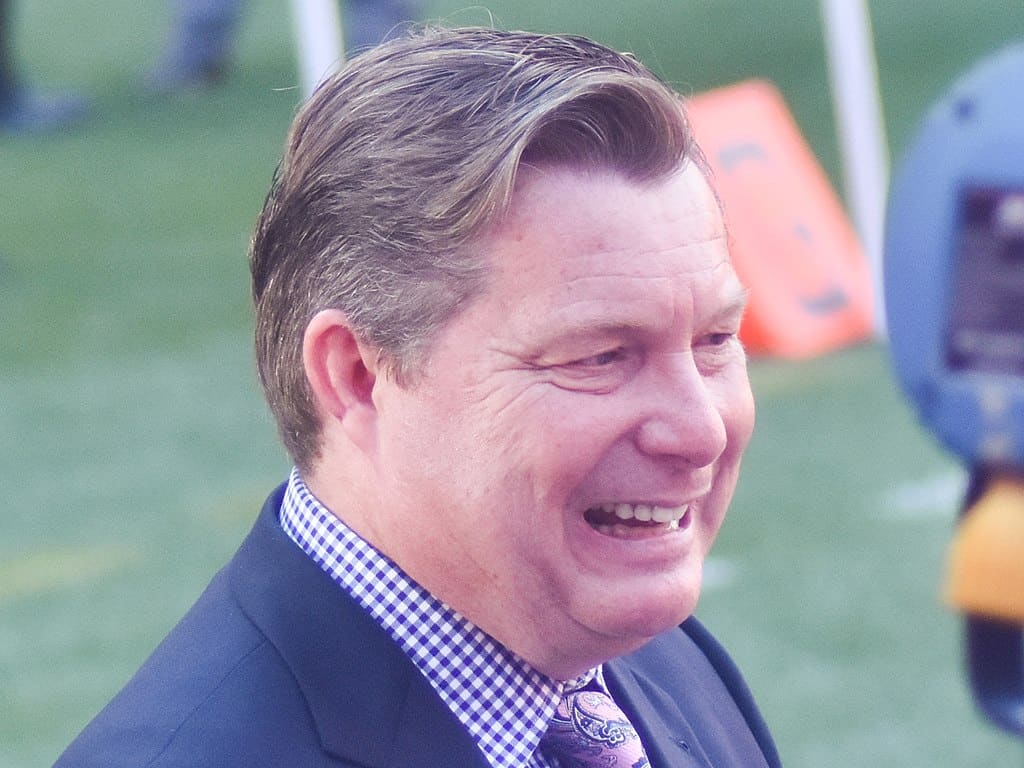 Quarterback Baker Mayfield must focus on his performance in 2020 and not being the team spokesperson, the voice of the Cleveland Browns Jim Donovan said.
During Monday's edition of "The Ken Carman Show with Anthony Lima" on 92.3 The Fan, Donovan said he watched several of Mayfield's interviews ahead of Super Bowl LIV in Miami.
"I listened to him on a number of different platforms, whether it was TV or radio," Donovan said. "It was a humbling day for him."
It included an appearance on ESPN's "Get Up" morning show, where Mayfield appeared to reconcile with analyst Rex Ryan.
"He probably has bigger chips on both shoulders after coming away from Miami and listening to people look him right in the face and say, 'Hey listen, you had a really bad year,'" Donovan said. "And he has to sit there and say, 'yeah, I had a really bad year.'
Headed into his third NFL season, Mayfield has a 12-17 record as the Browns' starting quarterback.
The Browns missed the playoffs for the 17th consecutive season in 2019, which is the longest active playoff drought in the NFL.
"I think that, that puts a lot of fuel in his tank," Donovan said. "Hopefully, the right way though. Hopefully, he lives up to what he said."
Mayfield said during the ESPN interview he must reduce his number of turnovers in 2020.
In 2019, Mayfield threw 22 touchdowns and 21 interceptions.
Only Tampa Bay Buccaneers quarterback Jameis Winston threw more interceptions (30) than Mayfield.
"There were too many words, not enough good plays last year," Donovan said.
Donovan was likely referencing when Mayfield criticized the Browns' medical staff's handling of Odell Beckham Jr.'s core-muscle injury, responding to criticism from personalities like Ryan or Colin Cowherd and storming off from a media session after the Oct. 27 loss to the New England Patriots.
"He's gotta look at the guy that won the Super Bowl [Sunday] and say, 'I think I can be like that. I definitely want to be like that. I wonder what it takes to get me over the top,'" Donovan said.
The Kansas City Chiefs drafted Patrick Mahomes with the 10th overall pick on the 2017 NFL Draft.
A year later, the Browns took Mayfield No. 1 overall.
Donovan said the key would be for Mayfield to "really [be] concentrating on being a football player and a quarterback for a team rather than being a spokesman for a team or a story of the week kind of guy."
"I think, No. 1, he's gotta get in better physical shape," Donovan said. "I think there was a difference in him as the season went along."
Donovan said he felt Mayfield's escapability was better in his rookie year than in 2019.
Mayfield was sacked 25 times in 14 games during his rookie season, while he was sacked 40 times in 16 games this last season.