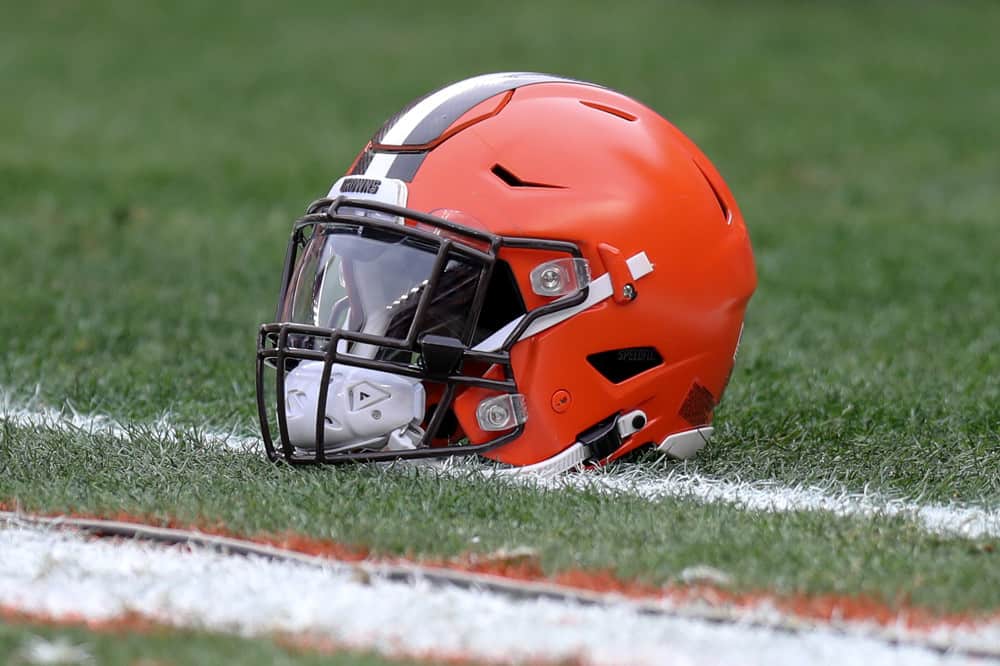 The Cleveland Browns have had a busy offseason, but aren't done.
The start of free agency has seen tight end Austin Hooper, right tackle Jack Conklin, backup QB Case Keenum, and fullback Andy Janovich find their way to the Browns.
The Browns still have a list of needs that need to be addressed.
In terms of defensive backs, wide receiver, linebacker, and interior lineman, the positions need some sort of help.
We also can't forget left tackle, but for now, we are going to assume the Browns are going to use the No. 10 overall pick on that position.
In terms of free agency, these are the best options left at each position.
Safety: Malcolm Jenkins (Philadelphia Eagles)
The safety position is not the first priority, but if Jenkins is available for a discount, then it is worth making a phone call.
Jenkins made $8.1 million last season, but he's not going to get that much as he is 32 years old.
The Eagles declined his fifth-year option to make him a free agent.
In six seasons, Jenkins made the Pro Bowl three times.
The veteran has at least a few more quality years left in the tank.
A one or two year deal to bring in a Super Bowl-winning player to a young, inexperienced squad?
Give him a call Andrew Berry.
Honorable Mention: Karl Joseph (Oakland Raiders)
Cornerback: Brian Poole (New York Yets)
According to PFF's ranking, Brian Poole was the highest-graded slot cornerback in the top-25 rankings.
PFF said that Poole, "excels at the nickel corner position" by using "great vision" during his zone coverage reads.
His stats are impressive and he could be the difference-maker that the Browns could afford.
In 2019, he limited opposing quarterbacks to the third-fewest passing yards (244), second-fewest first down receptions (11), and tied for the best yards per slot coverage snap (0.57 yards).
The 72.1 passer rating he allowed was ranked eighth in the league.
Make no question that the Jets likely want him back, but it will probably cost more than the $3.5 million he made last season.
Honorable-Mention: Chris Harris Jr. (Denver Broncos)
Linebacker: De'Vondre Campbell (Atlanta Falcons)
Campbell had a career-year in Atlanta in 2019.
His stats included career-highs with 129 total tackles, 75.0 solo tackles, and 2.0 sacks.
The Browns lost tackling leader Joe Schobert to the Jacksonville Jaguars via free agency, so the Browns need a replacement.
Campbell is just another option.
One player I'd like to see the Redskins target is Falcons LB De'Vondre Campbell.

Which him here – like a heat-seeking missile pic.twitter.com/NpUX7Q5kK4

— Mark Tyler(Hogs Haven) (@Tiller56) March 16, 2020
Wide Reciever: Travis Benjamin (Los Angeles Chargers)
Benjamin may not be the ideal top target, but the Browns aren't going to pry Emmanuel Sanders with their funds remaining.
Besides, the Browns have Odell Beckham Jr., Jarvis Landry, Austin Hooper, and David Njoku.
The receiver position is going to be a complementary role, and that is where Benjamin comes in.
Benjamin is a former Brown that has familiarity.
His final two seasons were filled with injury and inconsistency.
In 2018, Benjamin caught just 186 yards, and in 2019 that total was just six receptions for 30 yards.
His final season was cut short after the Chargers placed Benjamin on the IR on October 17th with a quad injury.
A cheap option that would know his role is what makes him an ideal target.
Honorable Mention: Geronimo Allison
Interior Lineman: Dakota Dozier (Minnesota Vikings)
Austin Blythe just resigned with the Los Angles Rams, and A.Q Shipley wants to finish his career with the Arizona Cardinals.
That leaves Dozier, who spent one season with the Vikings last year.
Before the Vikings, Dozier was a rotational piece that saw action in nearly every game at right guard and left guard for the New York Jets.
Dozier could provide depth at a cheap cost.
Dozier is 6-foot-4, 312 pounds, and just 28 years old.