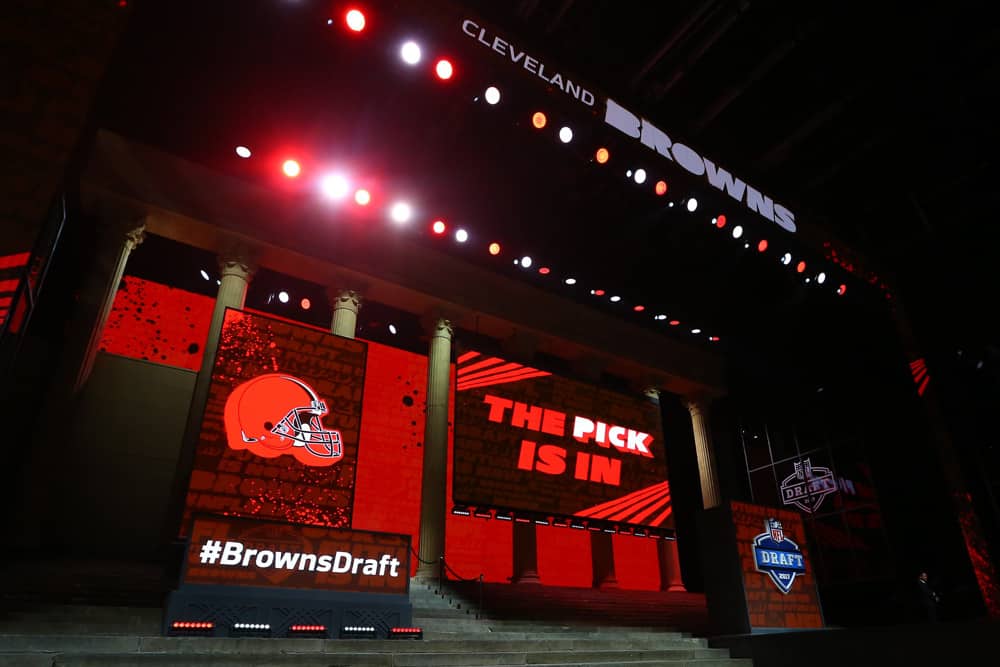 The Cleveland Browns will seemingly be one of the least active teams in the 2023 NFL Draft.
That is because they do not have a pick in the first or second round.
We will first see the Browns on the clock at 74th overall in the third round.
Then, they pick again in the third round at 98th overall.
The chances they can move up into the first or even second round are slim to none.
Browns analyst Tony Grossi does not see the Browns moving at all.
It's #NFL draft week and @TonyGrossi does NOT think the #Browns will trade up on Friday night.

What do you want them to do? pic.twitter.com/HIaE0klezG

— ESPN Cleveland (@ESPNCleveland) April 24, 2023
The Browns still have a few holes to fill on their roster, but it will be tough to do so in the draft.
They lost some of their premium picks in the trade to acquire quarterback Deshaun Watson last season.
Yet, the Browns will have to make the most of the picks that they do have.
Having two third-round picks means the Browns need to hit on at least one.
They can draft a starting-caliber player at that spot, and someone who can contribute in year one.
It will be interesting to see what position the Browns target in the third round.
They could use more help on their defense.
Either defensive line, linebacker, or cornerback should all be in consideration with their first two picks.