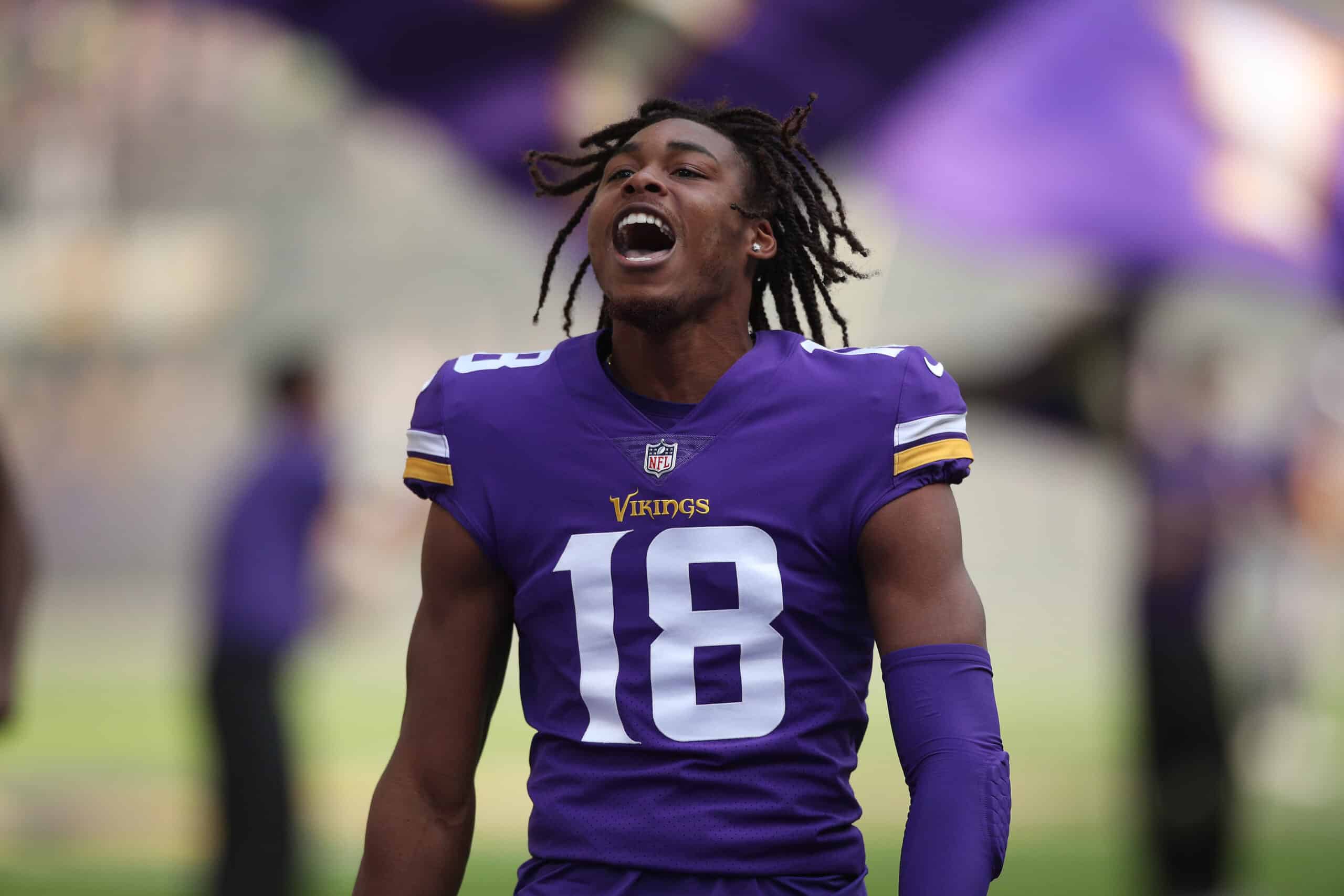 This past Sunday, we finally witnessed the awesome ability of the Cleveland Browns defense.
After two worrisome weeks, the updated and recast defense put the hurt on Bears quarterback Justin Fields and the Chicago offense.
Nine quarterback sacks (4.5 by Myles Garret alone), 15 quarterback pressures, a plethora of tackles and, the piece de resistance, 47 total yards for the Bears.
First Thoughts: Myles Garrett, Browns defense dominate Bears, QB Justin Fields https://t.co/uhsN36h2Df

— The Athletic Cleveland / Columbus (@TheAthleticCLE) September 27, 2021
THAT was the defense we've been waiting for.
This is what Andrew Berry and friends paid all that money for.
Now, if they can just play that way for the remainder of the year.
Next up for Cleveland is a difficult road test in Minnesota.
A week ago, I might have said this should be a definite win for the Browns.
After last Sunday's Vikings game against Seattle, I'm not so sure.
During the first two weeks of the season, the Vikes were their own worst enemy.
They fell behind to the Bengals and had to play catch-up.
Minnesota ran out of gas and lost to Cincinnati in overtime.
Then, in Week 2, Vikings kicker Greg Joseph missed a chip shot versus Arizona to win.
Last week, many prognosticators believed Russell Wilson and the Seahawks would defeat the Vikings as well.
After all, Minnesota hadn't been successful against Seattle since 2009.
Lo and behold, the Norsemen looked like a playoff team and defeated their adversary 30-17.
Quarterback Kirk Cousins took apart the Seahawks defense with 323 passing yards and three passing scores.
With Dalvin Cook absent, backup Alexander Mattison rushed for 112 yards.
The Vikings defense harassed Wilson all day and ended up with a pair of sacks.
Seattle did not look like its typical confident self.
That's what the Vikings can do, though, when playing on all cylinders.
Looking ahead to this weekend, here are the top three Vikings players the Browns need to be concerned about.
1. Quarterback Kirk Cousins
The much maligned Cousins is definitely not Justin Fields.
Despite the many criticisms Cousins has endured the past few years, he is a good quarterback.
This is a two-time Pro Bowler and seasoned pro who has had a productive 2021.
Through the first three games, Cousins has averaged about 70% in his completions, thrown for 918 yards, eight touchdowns and zero interceptions.
Longest active streak of attempts without an INT (among QBs to throw a pass in 2021):

1. Kirk Cousins 162
2. Russell Wilson 124
3. Tyrod Taylor 102

Longest active streak of games allowing 24 points:

1. Vikings 9
2. Lions 8
3. Titans 5 pic.twitter.com/xkd3WgQRv1

— NFL on CBS 🏈 (@NFLonCBS) September 22, 2021
His quarterback rating has been over 120 in the past two weeks.
If given too much time, Cousins will dissect any defense.
He can move about the pocket and make throws on the run.
Cousins will run the ball if needed, but if the Browns can keep him in the pocket, they will fare better.
For all the slings and arrows Cousins has endured, he has received praise through the early part of the season for his leadership, ball protection and being on the same page as his receivers.
Don't let the naysayers fool you.
If the Browns' defense doesn't play like they did last Sunday, Cousins will feast on their mistakes.
2. Receiver Justin Jefferson
Jefferson is on the cusp of NFL stardom.
The second-year receiver from LSU burst onto the scene during his rookie year in 2020.
Last season, he totaled 88 receptions, 1,400 receiving yards, 15.9 yards average per catch and seven touchdowns.
So far this season, Jefferson has picked up where he left off in 2020.
In the past two weeks, he has found the end zone and, against the Seahawks, Jefferson was nearly unstoppable.
Cousins and Jefferson connected nine times against Seattle for 118 yards and a touchdown.
Justin Jefferson vs. Seahawks:

🔸9 Catches (T-career high)
🔸118 Yards
🔸1 TD pic.twitter.com/L0wizgwSFP

— PFF (@PFF) September 26, 2021
Jefferson leads Minnesota in receiving with 20 catches, 254 yards and two touchdowns.
He is a quick receiver who is adept at change-of-direction.
In his short career, Jefferson has proven himself against the best pros in the game.
He is a disciplined route runner who can out-juke his defender at the line.
Jefferson has great hands and will haul in anything near his catch radius.
The Vikings have a potent one-two punch in Jefferson and fellow receiver Adam Thielen.
Thielen himself has 21 receptions for 181 yards and four touchdowns in '21.
Cleveland will have to cover these two in man-to-man.
Zone coverage would be a nightmare for the Browns defense.
3. Linebacker Eric Kendricks
Now in his seventh NFL season, Kendricks is someone the Browns offense has to account for.
At 6'0', 232 pounds, he isn't a one trick pony.
Kendricks most assuredly can stop the run, but it's his ability in pass coverage that wows opponents.
Opposing quarterbacks have frequently been surprised when seeing their best receiver paced by Kendricks.
In his career, Kendricks has seven picks and 41 passes defended.
He is an every down linebacker and someone the Vikings can count on to make a big play.
#70: Eric Kendricks (LB, Vikings) | Top 100 Players of 2021 https://t.co/C9aQYzNWyS pic.twitter.com/YbZl5UlUKr

— Kimberly Ranee Hicks (@Kiwes) August 15, 2021
So far in 2021, Kendricks has posted double digit tackles in every game.
He also brought down Wilson last Sunday for his first sack of the year.
In total, Kendricks has 37 tackles, including 21 solo tackles, and one sack.
He hasn't yet defended a pass or made an interception, but that is only a matter of time.
Also, a word to the Browns offense.
Pay close attention to Kendrick's defensive teammates, Harrison Smith and Danielle Hunter.
Smith is one of the best safeties in the NFL and will interrupt Cleveland's receivers and put a hat on Nick Chubb and Kareem Hunt.  From his defensive end position, Hunter already has four sacks on the year.