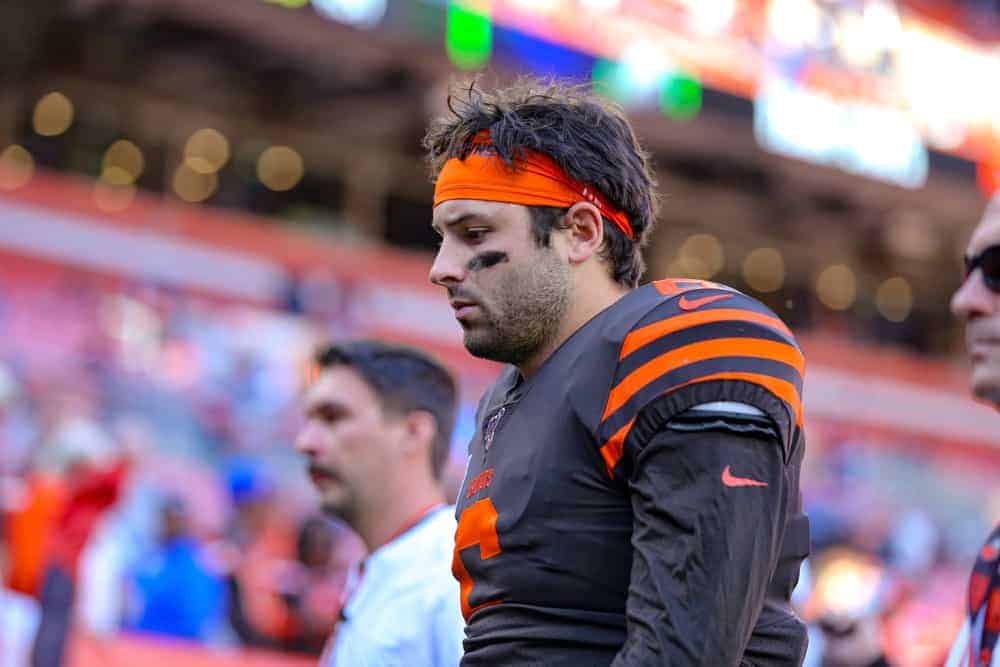 The Browns jumped out to an early lead on the Seattle Seahawks, but lost the game late 32-28 in another turnover-filled sloppy performance.
At his postgame press conference, Baker Mayfield expressed his disappointment in his own performance, but had some negative comments about the referee officiating crew led by Adrian Hill.
"The refs are never an excuse, but I'll probably be fined for saying this, but it was pretty bad out there," Mayfield said in his postgame presser. "Kinda ticks me off."
It was an inconsistent day for the officiating crew as it was a game filled with missed spots, ignored penalties, and incorrect rule interpretations.
One of the most questionable calls was an illegal blindside block called on Jarvis Landry.
#Browns QB Baker Mayfield said officiating was pretty bad today, outlined why illegal blindside block on Jarvis Landry was poor call. Also contends replay showed Landry scored, call wasn't overturned after challenge, but they overcame it with TD

— Nate Ulrich (@ByNateUlrich) October 13, 2019
Twitter also had strong reactions to the officiating:
I'm honestly still in awe. That was the worst call I've ever seen. A blindside block with the defender face to face with Landry… Apology letters don't fix things. Do better @NFLOfficiating. #Browns

— Camryn Justice (@camijustice) October 13, 2019
This game is freaking amateur hour for the officials, for the broadcast crew, even for the coaches at times. Embarrassing product.

— Jeff Risdon (@JeffRisdon) October 13, 2019
Of course, to put the blame solely on the officiating crew would be a mistake.
The Browns were sloppy in play execution too often as well.
Baker Mayfield threw 3 interceptions, 2 of which deflected off his receivers hands and into a Seahawk defender.
There was also evidence of timing and lack of communication issues with his receivers, most notably Odell Beckham Jr.
Kitchens erased a touchdown run from Nick Chubb after he challenged a call in which the Seahawks were guilty of a penalty at the goal line.
After he lost the challenge, Chubb was stopped at the goal line that resulted in a turnover on downs.
Freddie Kitchens
•challenges the previous play as his RB is going into the end zone
•loses the challenge
•then runs the same play and fails to convert on 4th down

Browns football.pic.twitter.com/wrgV2Ak14L

— Tucker Boynton (@Tucker_TnL) October 13, 2019
That challenge also proved to be costly as D.K Metcalf had a questionable catch near the sideline with just over 2:00 minutes remaining.
The Browns remain winless at home after falling to 2-4.
The common theme of the season continues to be lack of focus and sloppy execution.