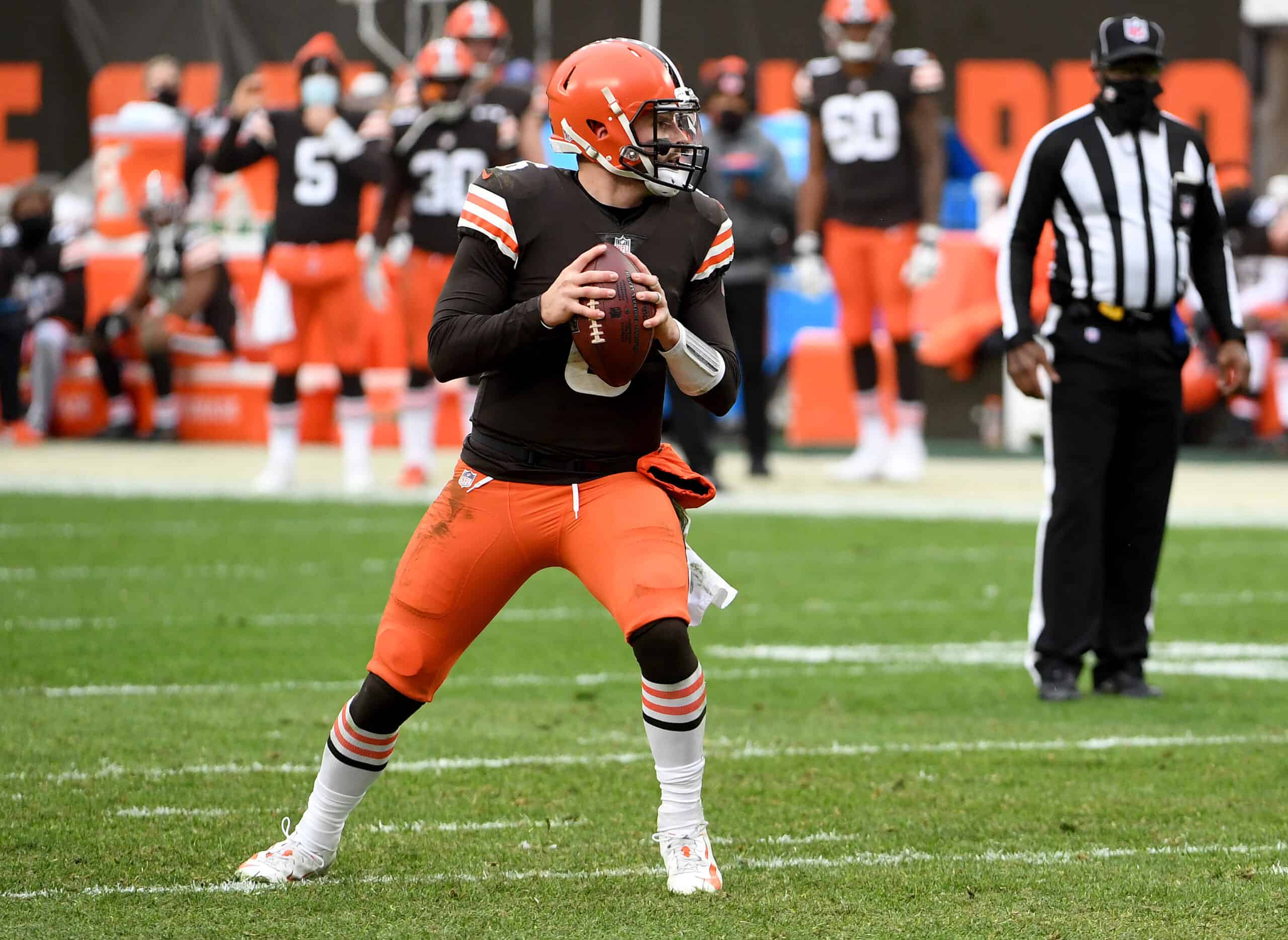 Cleveland Browns legendary quarterback Bernie Kosar recently gave his verbal vote of confidence on Baker Mayfield's NFL future.
Kosar, who enjoyed more longevity in Cleveland than Mayfield likely will, was released after nine years with the Browns.
Though he finished his career with stints in Dallas and Miami, Kosar is beloved in the Cleveland community and among Browns fans.
Kosar's experience and reputation make his endorsement of Mayfield's future NFL career even more impactful to Browns fans loyal to Mayfield.
What Kosar Said About Mayfield
Kosar has no doubt that Mayfield will be a successful NFL quarterback again.
"Baker Mayfield at 100% is absolutely going to be a winning QB again."
Kosar knows firsthand what a torn labrum can do to a quarterback since he suffered two during his career, one in each shoulder.
He believes Mayfield's labrum injury suffered in Week 2 was a big reason for his lackluster performance in 2021.
Cleveland Browns legend Bernie Kosar estimates Baker Mayfield played "at probably 60-65%" last season due to injuries. https://t.co/498jkgyMEv

— CantonRep.com (@CantonRepdotcom) March 24, 2022
Kosar Reflects On Mayfield's Legacy
Kosar has always had a good relationship with Mayfield.
Bernie Kosar chatting with Baker Mayfield at youth football camp #Browns pic.twitter.com/FWAZ5MABio

— Nate Ulrich (@ByNateUlrich) July 21, 2021
He believes that when everything settles down, people will put Mayfield's contributions to the Browns in perspective.
"We had one win before [Mayfield] came, and we had the No. 1 pick for a reason. And for him to take us to the playoffs, to win at Pittsburgh in a playoff game, when it hasn't been done in Browns' history, we have to be honored and respect something like that."
Mayfield Remains In Limbo
The focus today will be on introducing Mayfield's successor, Deshaun Watson, to Cleveland.
Watson will be the 30th starting quarterback for the franchise since 1999.
As the 29th starter, Mayfield is in a state of limbo.
Trade partners are few and far between for the Browns given his fifth-year option salary of $18 million.
If the Browns take the radical approach of releasing him, there will likely be more interest, most notably from the Browns AFC North rival, the Pittsburgh Steelers.