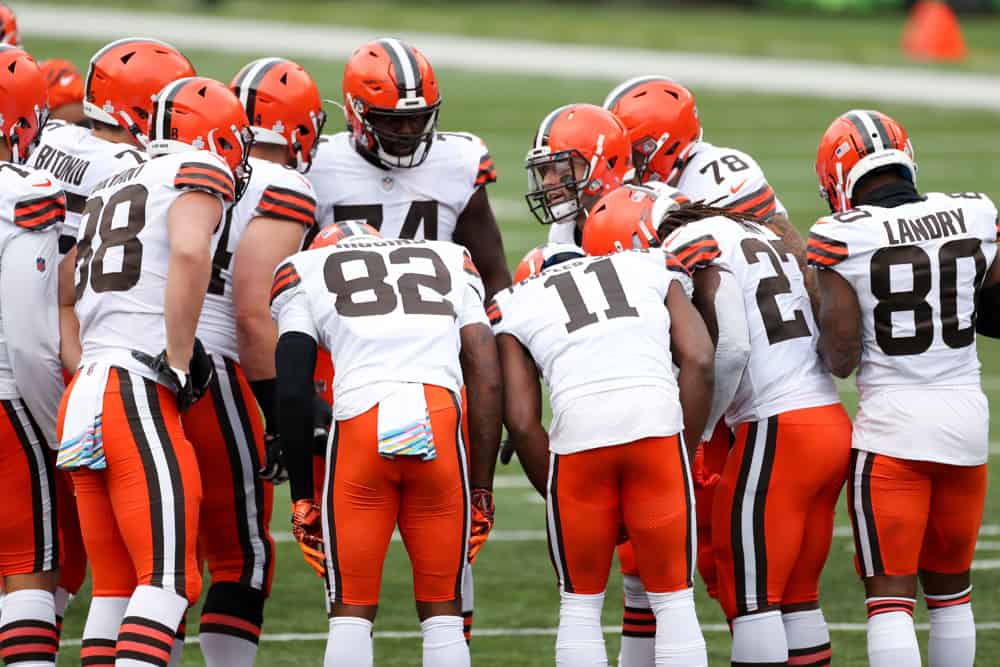 The NFL has announced the Pro Bowl rosters have both the AFC and NFC.
A few Cleveland Browns players were able to make the cut.
On offense, both running back Nick Chubb and left guard Joel Bitonio made the roster.
While superstar defensive end Myles Garrett was the lone Browns defender to land himself in the Pro Bowl.
However, there were a few players snubbed that were well deserving of a spot.
1.  Baker Mayfield
Right now, it's hard to argue that quarterback Baker Mayfield is not deserving of a spot in the Pro Bowl.
Over the last six games, Mayfield has been one of the hottest players in the league.
He's thrown for 1,568 passing yards, 10 touchdowns, and one interception since Week 10.
Best of luck to any defense attempting to slow down Mayfield right now.
.@bakermayfield will take it in HIMSELF

📺: https://t.co/auJgZw1LIo pic.twitter.com/OXM592sUxp

— Cleveland Browns (@Browns) December 15, 2020
Mayfield is a big reason why the Browns are sitting at 10-4 on the season.
This season, Mayfield has 3,082 passing yards, 25 touchdowns, and eight interceptions through 14 games.
He certainly looks much more comfortable in the pocket than he did a season ago.
Sadly, only three quarterbacks from each conference can make the Pro Bowl roster.
Mayfield didn't make the cut, but he can still go out there and prove the haters wrong.
Regardless, Mayfield has bounced back in incredible fashion in 2020.
2. B.J. Goodson
Fifth-year linebacker B.J. Goodson is quietly having a great year for the Browns.
Coming into the season, there was plenty of concern surrounding the linebacker situation.
The Browns young linebackers were fairly inexperienced, so Cleveland brought in Goodson to add some veteran depth to their linebacker group.
He has exceeded the Browns expectations over the first 14 games of the season.
BJ Goodson…that man has a family. #Browns #Cleveland #BALvsCLE pic.twitter.com/eYiV6bpVrG

— CHRIS TORELLO (@TorelloSports) December 15, 2020
This season, Goodson has 91 tackles, six passes defended, and two interceptions.
He is by far the Browns leading tackler as linebacker Malcolm Smith is second with 64 tackles on the year.
Those two interceptions tie Goodson with defensive back Denzel Ward for the team lead.
I mean, it's hard to argue that Goodson's presence hasn't made a significant impact on this defense.
There are plenty of great linebackers that were just as deserving as Goodson for the Pro Bowl.
However, without Goodson, the Browns would not be sitting at 10-4 on the season.
Bringing in Goodson was a fantastic move by the front office last offseason.
Hopefully, he'll continue to keep playing at a high level throughout the rest of the season.