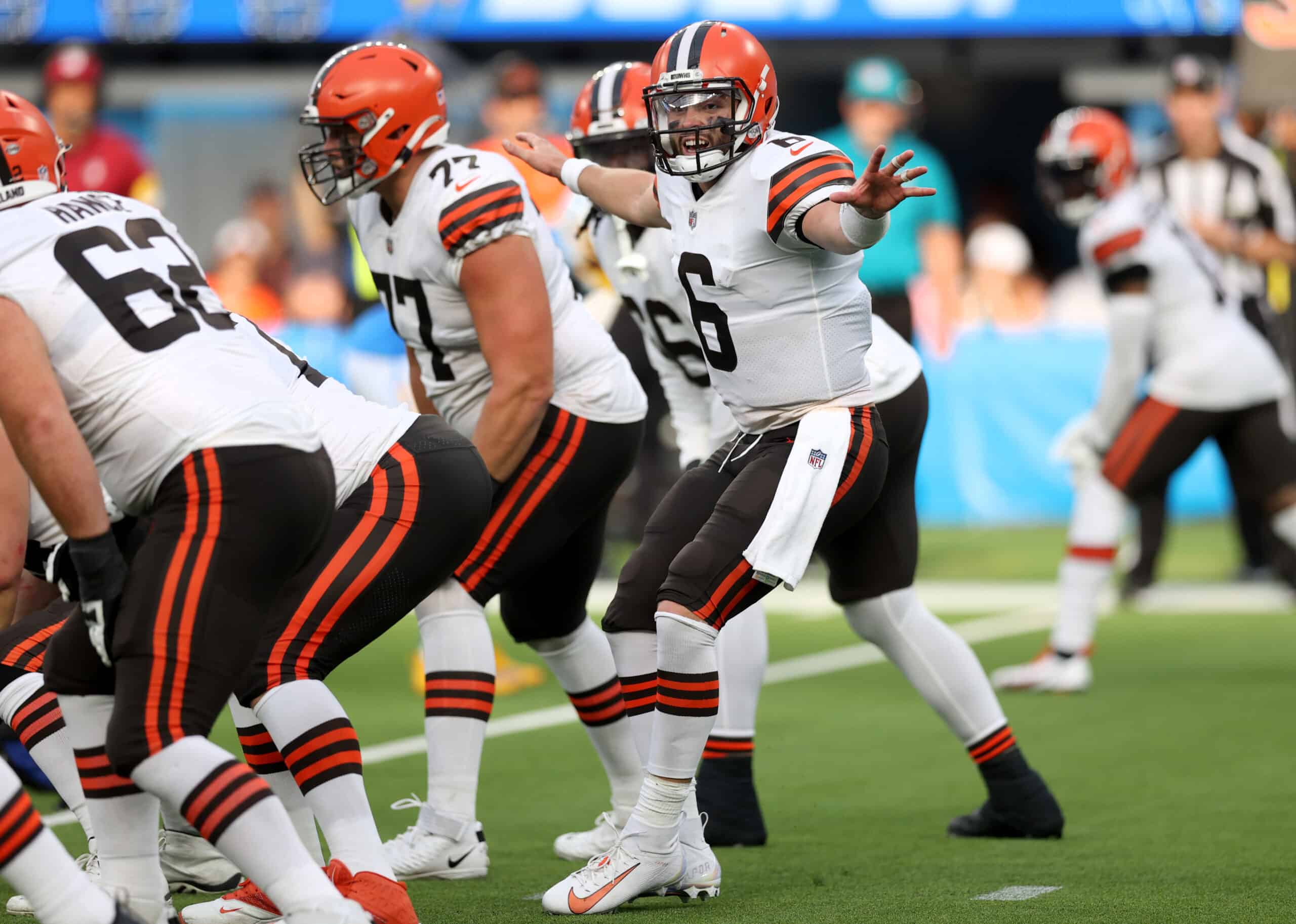 There are plenty of reasons to wonder what is going on with the Cleveland Browns.
When you put together a Super Bowl-worthy roster and suddenly find yourself at 5-5, questions come up.
But when those questions come from your own locker room, finding answers takes on a whole new urgency.
Their Week 11 contest against Detroit always represented a potential trap game for the Browns.
Lions Week
📸: https://t.co/TLXsoiBHFX pic.twitter.com/oBLGqQg7pi

— Cleveland Browns (@Browns) November 17, 2021
With a pair of games against the division-leading Ravens to follow, it would be easy to look past the hapless Lions.
But playing down to a lesser opponent is more easily shrugged off by an 8-2 team than a team outside the playoff bubble.
Beating Detroit- convincingly- is suddenly a gauge on whether the Browns can right the ship and survive 2021.
Here are 3 pressing questions facing the Browns before Sunday's Detroit Lions game.
1. Does Stefanski Have a Locker Room Issue? 
When the press and fans start questioning a team, it is easy to circle the wagons and block them out.
But if players and coaches have the same questions, it's time to wonder if those inside the wagons have your back.
After their embarrassing loss to the Patriots, at least 4 players publicly disparaged their coaches.
And all 4, Joel Bitonio, Myles Garrett, Anthony Walker, and John Johnson, are leaders of their respective units.
In this together #Browns pic.twitter.com/IwojbXcxJY

— Cleveland Browns (@Browns) November 16, 2021
Then reporters added "could mean" and "might indicate" commentary to some innocuous words from Jarvis Landry.
And suddenly, the Browns' best wide receiver was part of a locker room rebellion narrative.
Cleveland had a pair of players-only meetings this year, but now it's time for Stefanski to clear the air with his troops.
And maybe let his talented roster show fans more of why Andrew Berry signed them in the first place.
2. Do The Browns Have an Offensive Identity? 
Cleveland has the most rushing yards per game behind the best run-blocking offensive line in the NFL.
Their line is not bad at pass-blocking, either, but you wouldn't know it by the number of sacks allowed.
You can say Baker Mayfield holds the ball too long or argue that his receivers don't get open.
But nobody can deny the Browns are better equipped to run the ball than to pass.
"We've got to find ways to win each week."

📼: https://t.co/YXpTOIkv0f pic.twitter.com/PVok8mZonz

— Cleveland Browns (@Browns) November 14, 2021
So why does Kevin Stefanski run and hide from challenges to his rushing attack?
Whether it is a couple of good defensive plays or playing from behind, Stefanski seems quick to give up on his runners.
There is a reason the Browns average far more yards-per-carry in the fourth quarter than earlier in the game.
Can Stefanski gut out early deficits or success from opponents and trust his rushing attack to regain control of the game?
3. Where Are All The Defensive Playmakers? 
After some highly-rated free agent acquisitions and draft-day steals, analysts declared the Browns a defensive powerhouse.
But it wasn't until Cleveland's victory against Cincinnati that fans saw how exciting they can be.
Anthony Walker, advertised as a tackling machine, racked up 14, and the alleged ball-magnet, John Johnson finally made an interception.
Troy Hill gave the Bengals' offensive line something to think about by blitzing Joe Burrow with great effect.
Prevail against adversity. #Browns pic.twitter.com/diPKC0r3Jz

— Cleveland Browns (@Browns) November 16, 2021
Joe Woods seemed as excited as anybody, even conceding his corners can be trusted in man coverage.
And then the Browns fell back on their conservative heels against the Patriots.
Berry brought in playmakers only to see Woods eschew the blitzes, stunts, and disguises that let them make plays.
Will Woods or Stefanski ever allow their talented defense to get a little crazy and be more than a paper tiger?