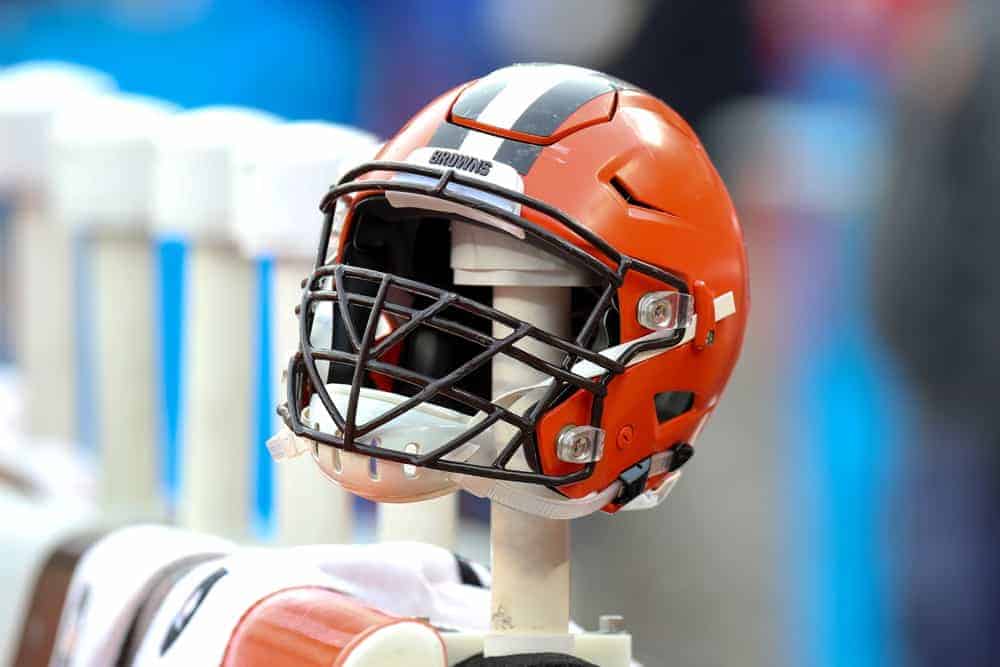 After knocking off the Cowboys in Dallas this week, the Cleveland Browns now sit at 3-1 for the first time since 2001.
The final score, 49-38, ended up closer than the first three quarters reflected.
Following a ferocious comeback that fell just short for Dallas, the Browns escaped with a win.
There was plenty that we learned from the week four victory, some good and some bad.
Let's dive in to what the Browns taught us this week.

1. OBJ and Myles Have Arrived
Odell Beckham Jr. and Myles Garrett weren't silent through the first three weeks, but fans wanted more.
They received quite the performance from both of those guys down in Arlington on Sunday.
Starting with Beckham Jr, the star wide receiver finally has his first multi-touchdown game in a Browns uniform.
JARVIS LANDRY TO ODELL BECKHAM JR.❗️

📺: @foxsports pic.twitter.com/79gnFPgL99

— Cleveland Browns (@Browns) October 4, 2020
Make that TWO touchdowns for @obj ✌️

📺: @foxsports pic.twitter.com/2iPIWWVT2L

— Cleveland Browns (@Browns) October 4, 2020
This is the kind of performance that Browns fans wanted to see from OBJ in all of 2019.
It didn't happen, and the possible reasons for that have been discussed at length.
But now, OBJ seems to have turned a corner with this offense, which could mean trouble for the rest of the AFC North.
For Garrett, this marks his second consecutive week with multiple sacks.
Garrett now has 17 total sacks over his last 16 games played.
Myles Garrett's spin move before the sack 😤

(via @thecheckdown)pic.twitter.com/QypEuGatcK

— Bleacher Report (@BleacherReport) October 4, 2020
He also forced Cowboys quarterback Dak Prescott into a key fumble that helped Cleveland take control early in the game.
MYLES. GARRETT. @MylesLGarrett | #Browns

📺: #CLEvsDAL on FOX
📱: NFL app // Yahoo Sports app: https://t.co/wvEEn0SFTV pic.twitter.com/KAr3GstRxs

— NFL (@NFL) October 4, 2020
There was a bit of question as to how Garrett would respond this season after being forced to miss the last half of 2019.
The only ones worried about him now should be opposing offensive coordinators.

2. Closing Out Games Could Be Rough
I'm never going to be the one to tell Browns fans to be upset about something after a win.
However, the team's inability to truly put the Cowboys away on Sunday is concerning.
The phrase "a win is a win" still applies, no doubt.
But that fourth quarter left a lot to be desired on both sides of the ball.
Can someone explain to me why the defensive strategy changes when you're up multiple scores. Stop the prevent. Stay aggressive.

— Dustin Fox (@DustinFox37) October 4, 2020
It was clear the defense backed off a bit and went conservative.
Additionally, the Browns went three-and-out twice in the second half after never doing that over the first 30 minutes.
Some of the blame could be directed towards Kevin Stefanski who has never had to hold that large of a lead as a head coach.
Part of it should also be aimed towards the players who did not have the same aggressiveness throughout the whole game.
In the end, the Browns made enough plays to win and sit in a great spot in the division.
They'll get better with closing out games, just don't be shocked to see them blow a lead at least once this season.

3. They Need to Re-evaluate the Safety Position
If the Browns had found a way to lose on Sunday, Andrew Sendejo would be receiving twice the criticism he is on social media right now.
Thankfully for him, winning cures just about everything.
Before jumping into the negative, Sendejo did make a nice play on Ezekiel Elliot by forcing a fumble in an important drive for Dallas.
Sendejo knocks it out and Taylor jumps on it!

📺: @foxsports pic.twitter.com/U01HrKzvVw

— Cleveland Browns (@Browns) October 4, 2020
Outside of that, however, there isn't a whole lot of good that can be said.
On an early touchdown to Amari Cooper, Sendejo made about as bad of a play on the ball (or receiver) as you possibly can as an NFL safety.
What was #Browns Andrew Sendejo doing on this touchdown?pic.twitter.com/5LbjJIF16Y

— Dov Kleiman (@NFL_DovKleiman) October 4, 2020
After a couple of other bad plays, it didn't take long for the social media accounts to stir up.
Weekly tweet about how I don't understand how Andrew Sendejo is still collecting an NFL paycheck.

— Danny Cunningham (@RealDCunningham) October 4, 2020
I feel like if the Browns did a promotion where they let the 3,000th fan in attendance to play safety for the day, it would look a lot like Andrew Sendejo playing safety

— Dawgs By Nature (@DawgsByNature) October 4, 2020
Perhaps it may be time to give Sheldrick Redwine a shot, who actually had some good snaps with this defense in 2019.
If the poor performances keep piling up from Sendejo, Redwine could be seeing the field sooner than later.