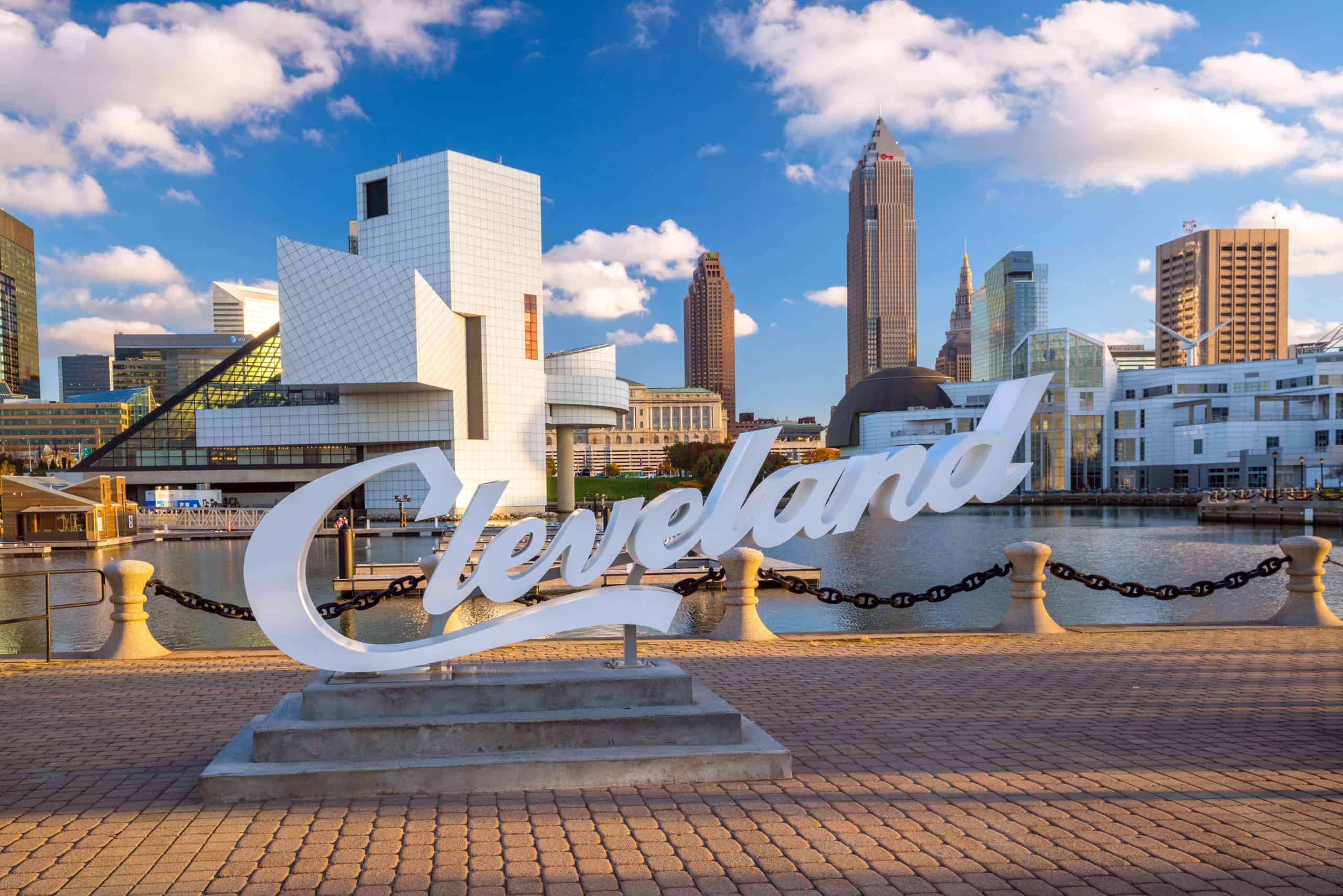 Les Levine who called himself the "voice of truth and reason" died Wednesday February 3, 2021 at the age of 74.
During his 50 year career, the Ohio native and legendary broadcaster worked as a pregame and post game host for Cleveland Browns telecasts as well as Cavaliers and Indians programs.
His daughter Dr. Jamie Levine Daniel broke the sad news on social media.
After a protracted battle with diabetes and Parkinson's, our dad @LesLevine passed away at 9:23 pm with my brother and me holding on at his side. He fought so hard for so long, and went out on his own terms. pic.twitter.com/VWoKEnyACN

— Dr. Jamie Levine Daniel (@jamielevdan) February 4, 2021
His family reflected on his career in a statement.
"Known for his quick wit, strong opinions and fantastic sense of humor, Les Levine was a trailblazing multimedia juggernaut on radio, TV, in print and on the internet. In the early 1980s, Les was the first radio personality to invite local team beat writers and columnists on air to share their opinions – unheard of prior and now commonplace in today's multimedia world…His television show was the first sports talk show nationwide to break the fourth wall by inviting the audience to call in live on the air. Callers could now interact in real time with the host and special guests while Levine expertly conducted interviews with team owners, general managers, coaches, players and notable celebrities."
As soon as the news broke, the tributes rolled in.
Tributes
The Browns wrote this tribute to Levine.
"We share our deepest condolences with the Levine family and the entire Northeast Ohio sports community following the passing of such a tremendous contributor and person like Les.  Not only was Les dedicated to covering Cleveland's sports teams for decades, but he consistently went out of his way to offer his own time and professional experience to benefit others.  We extend our appreciation for everything Les accomplished and share our best wishes to everyone who was close with him, whether that was a relationship established in person or through Cleveland's airwaves."
Our thoughts are with the Levine family 🙏 pic.twitter.com/D5jyKNxMpd

— Cleveland Browns (@Browns) February 4, 2021
The Cleveland Cavaliers posted this message:
"We were so saddened to learn of Les Levine's passing last night. A remarkable human being and resounding presence in our community beyond sports. The "voice of truth and reason" was at the core of the Cleveland sports journey that he shared with us with great perspective and passion for over half a century.  We will miss you, Les, and our thoughts and prayers are with your family and loved ones."
Rest in peace, Les. pic.twitter.com/YQKZUwjruz

— Cleveland Cavaliers (@cavs) February 4, 2021
Retired Browns' QB Bernie Kosar reacted to the news of Levine's death on the heels of learning that Former Browns Coach Marty Schottenheimer entered hospice care this week.
It's Been A Tough Week For Our Cleveland Sports Family We Lost One Of The Greats Today My Thoughts & Prayers Are With The Les Levine Family 🙏🏻 pic.twitter.com/CInebyYrGk

— Bernie Kosar (@BernieKosarQB) February 4, 2021
What Levine Is Known For
One of Levine's many claims to fame are his "How Come Quickies."
These are hilarious questions beginning with the words "how come" that lead to humorous puns.
"How come you can signal for a fair catch, but you can't signal for a good catch?"
His television show "More Sports & Les Levine" premiered in 1996 and in recent years appeared on www.cleveland.com.
Levine received the Excellence in Radio by the Cleveland Association of Broadcasters in 2019.
He is also a member of the Radio & Television Broadcasters Hall of Fame of Ohio.
Les Levine is survived by his two children and his wife of 21 years, Allison.