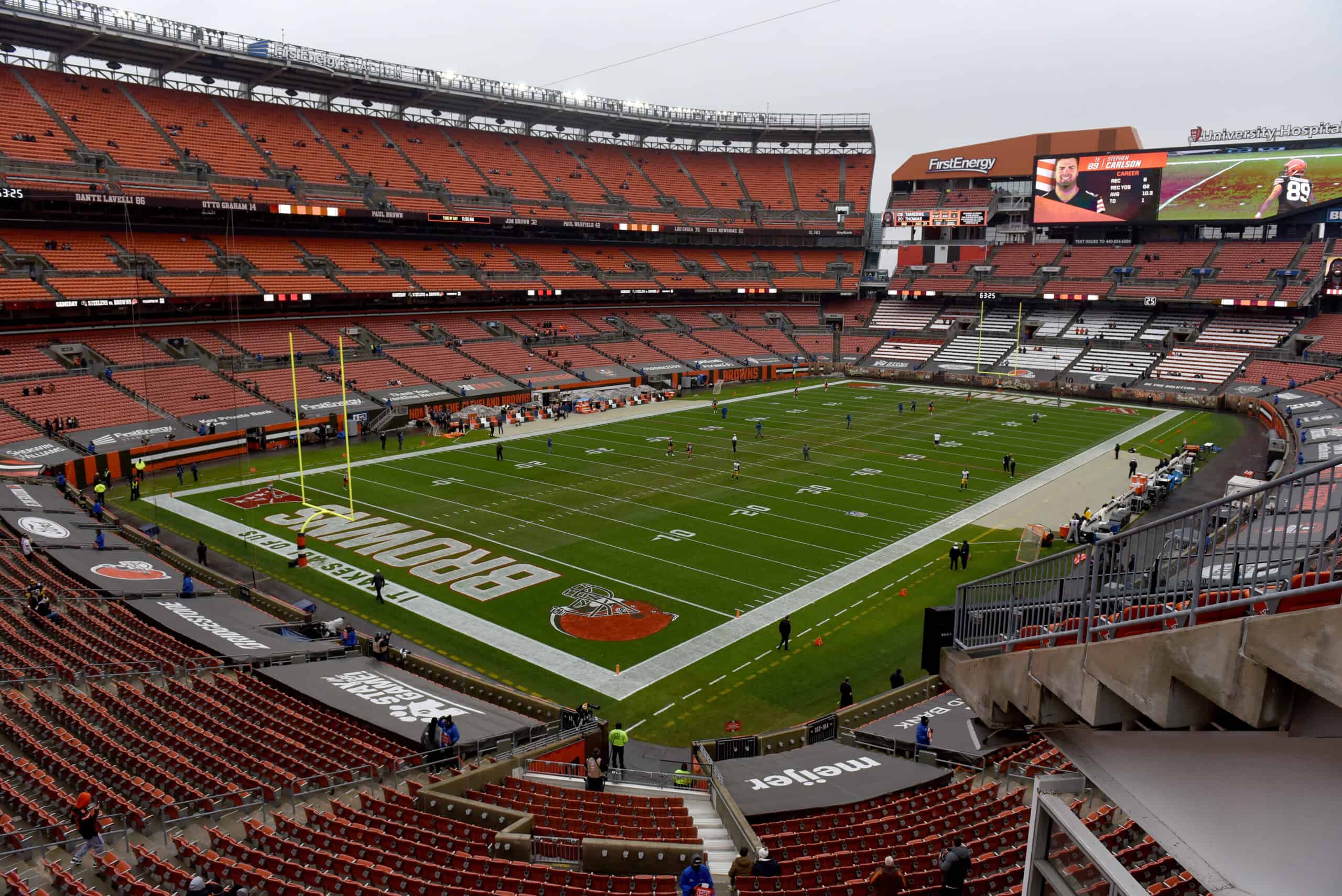 It is Tuesday, February 22, 2022, and Cleveland Browns fans heard this morning from Jarvis Landry about his future in Cleveland.
Landry used social media to speak his mind, and it just reinforces how much the Browns have been the focus of social media in the past year, mainly for the wrong reasons.
The fallout about Landry is the top story on Tuesday's Browns Nation news and notes.
1. Landry Would Like To Stay But Is Okay Elsewhere Too
As previously reported, Landry made a statement regarding his future in Cleveland.
He would like to stay but in the third of a three-part Tweet, he also says he is fine "moving forward to helping do my part in winning a championship elsewhere."
3/3 I have put the ball in CLE court by telling them I would like to stay but if not then I'm confident enough in myself to be a better healthy me this year and moving forward to helping do my part in winning a championship elsewhere.

— Jarvis Juice Landry (@God_Son80) February 22, 2022
Landry spoke out in advance of reporting that his agency and the Browns have scheduled a meeting at the 2022 NFL Combine.
Source: #Browns and Klutch Sports Group, the agency they represents WR Jarvis Landry, will meet at the NFL combine in Indianapolis next week.

— Brad Stainbrook (@BrownsByBrad) February 22, 2022
If Landry truly wants to stay and #Browns can rework his contract to both sides' satisfaction, then their relationship with continue.

If not, we'll have another breakup.

Football business.

— Tom Withers (@twithersAP) February 22, 2022
Landry has not been shy in his support of Odell Beckham Jr.'s successes since leaving the Browns midseason.
Though Landry is saying the right things as though he wants to stay, some of his social media activity apart from that is puzzling.
#Browns WR Jarvis Landry recently posted this video on Instagram .. interesting audio choice pic.twitter.com/X4SZUs28jK

— MoreForYouCleveland (@MoreForYou_CLE) February 22, 2022
2. NFL Combine Restrictions Are Lifted
Turns out the NFL agents are a force to reckon with when they unite.
#NFL agents couldn't have handled the Combine bubble any better. The moment they threatened to withhold their clients from on-field drills, they had *every ounce* of leverage. The league was never going to forfeit hundreds of hours of evergreen NFLN content ($$$).

— Matt Lombardo (@MattLombardoNFL) February 22, 2022
Yesterday, there was reporting that at least 150 players were threatening to boycott the 2022 NFL Combine because of the eleventh-hour logistical restrictions the NFL planned to impose.
The NFL has since backed away from the "bubble" concept which allowed each player to only have one medical person present with him for the Combine events.
For those with Browns' fatigue, the NFL Combine will be a good distraction.
I still have major #Browns fatigue and have no interest in even thinking about them yet but I'm just as excited as always about the Combine being around the corner. #NFL #NFLCombine

— Girl In CLE 🥃 (@girlincle) February 22, 2022
3. National Margarita Day
Browns' fatigue can also be alleviated today by commemorating National Margarita Day.
No matter how you like your margaritas, frozen, virgin, or whatever, it may be a good day to have one because the Browns offseason is going to be stressful.
It's National Margarita Day! #NationalMargaritaDay #MargaritaDay #NationalMargDay pic.twitter.com/RmYogrWIbT

— HeyWhatDay (@HeyWhatDay) February 22, 2022
Happy Wednesday Browns Fans!