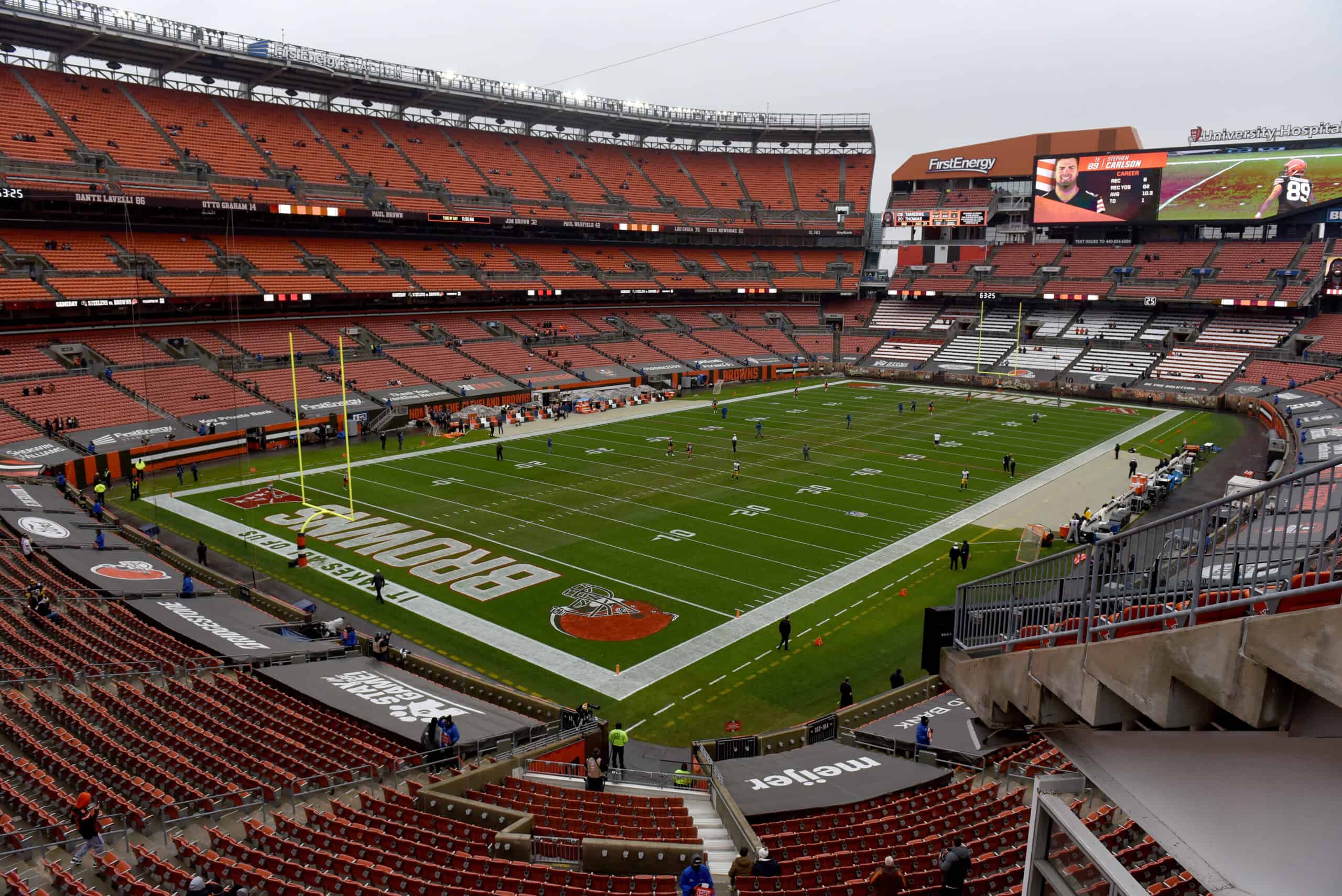 As we inch closer to the 2022 NFL Combine, the Cleveland Browns have roster questions that need to be answered this offseason.
That is our top headline in the Thursday, February 24, 2022 edition of Browns Nation news and notes.
1. Denzel Ward's Contract Extension
Many Browns fans are wondering what is happening on the Denzel Ward front.
The Browns exercised his fifth-year option so he is under contract until the end of the 2022 season.
However, there have been intermittent talks in the past 6-8 months that an extension is in the works.
This seems like an obvious transaction that needs to happen sooner rather than later, and Browns Twitter is begging for it so there could be some good news to focus on for a change.
I need a Denzel Ward extension in order to survive

— Evan Taylor (@EvanTaylor09) February 23, 2022
We need a distraction from the Jarvis Landry stuff.

Plz announce the Denzel Ward contract extension. It is time.

— Mike (@big_mike9169) February 22, 2022
It is important to note that five Browns players made the 2022 Pro Bowl including Joel Bitonio, Nick Chubb, Myles Garrett, Wyatt Teller, and Ward.
Four out of the five have recently been extended; Denzel Ward is the lone exception.
Four of the five Browns players going to the Pro Bowl have signed extensions in the last 18 months. Denzel Ward shouldn't be far behind. https://t.co/WIcG0OnrSq

— Ben Axelrod (@BenAxelrod) December 20, 2021
2. Baker Mayfield Sighting
Baker Mayfield was in Florida earlier this week to give a pep talk to a high school soccer team preparing for the state championship.
Mayfield was photographed smiling and without his arm in a sling.
Given his well-timed social media hiatus, we don't expect to see or hear much out of Mayfield for months.
No matter what fans think about his football future in Cleveland, he has always committed to helping kids' causes.
Ransom Everglades is scheduled to take on Tampa Prep this afternoon in the state championship game.
RE's state-championship-bound boys' soccer team got some encouragement today from Browns quarterback Baker Mayfield! @REproud @bakermayfield pic.twitter.com/Y02F4fuHZW

— Ransom Everglades (@RansomEverglade) February 22, 2022
3. On This Day In Browns History
On February 24, 2015, the Browns had a big announcement to reveal the new logo changes.
Using the term "new" is misleading; the changes were subtle.
A color change is all that occurred.
The brown shade became a more orange color.
Feb 24, 2015: The @Browns had a big announcement to reveal the change they were going to make to their logo. pic.twitter.com/pkCQlf7iPR

— Sad CLE Sports (@SadCleveland) February 25, 2019
Happy Thursday Browns Fans!