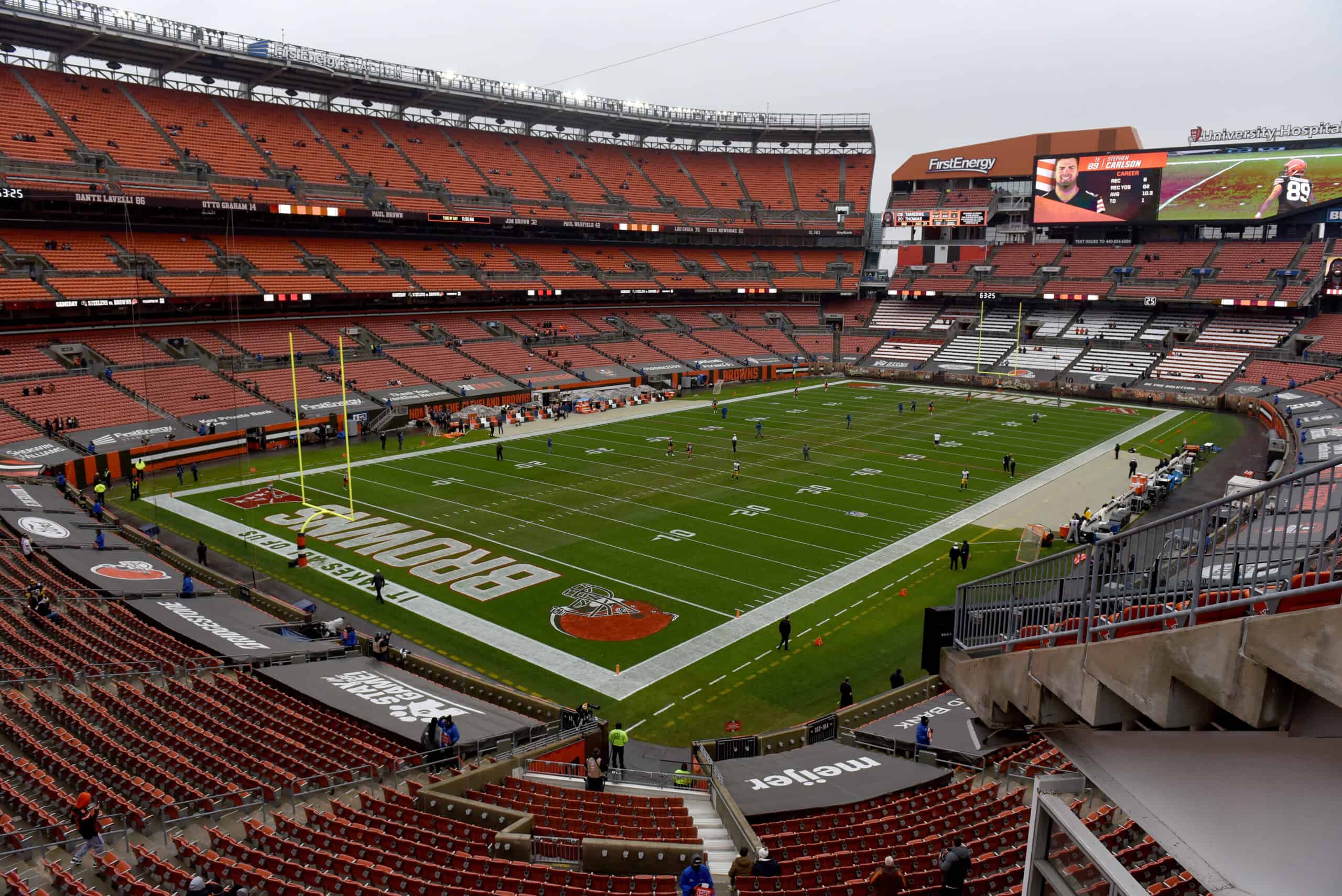 It is Monday morning, March 28, 2022, and here are the Monday morning Browns Nation news and notes for the Cleveland Browns.
The top news is an attempt to correct the record from a Baker Mayfield rumor that circulated over the weekend.
1. Report: Mayfield Did Not Turn Down $30M In 2021
Mary Kay Cabot is reporting that the rumor of Baker Mayfield turning down a $30 million contract offer from the Browns before the 2021 season is "100% false".
It's '100% false' that Baker Mayfield turned down $30 million a year before '21 from the #Browns; nothing imminent on the trade front: #Browns Insider https://t.co/ZlkW3KU6C0

— Mary Kay Cabot (@MaryKayCabot) March 28, 2022
Cabot corroborated her reporting from two sources.
This rumor began swirling after Browns legend Joe Thomas mentioned it on a recent media appearance on The Thom & Hawk Football Show.
The discussion came up in the context of Baker "overplaying his hand."
Maybe if @bakermayfield hadn't overplayed his hand, the @Browns would have never pursued @deshaunwatson … pic.twitter.com/laJBb8I3ZC

— The Thom & Hawk Football Show (@ThomaHawkShow) March 25, 2022
2. Thome Family Cancels Browns Season Ticket Membership
Cleveland Indians legend Jim Thome and his wife Andrea are canceling their Browns season ticket membership.
After 40 years as Browns fans, the couple decided it was time to get rid of their season tickets after the team acquired Deshaun Watson.
If they are not able to get a refund, they have worthwhile plans for their tickets as Andrea announced on Twitter.
That includes auctioning off the tickets and donating "every cent to different women's crisis charities in N.E. Ohio, raising awareness week by week during the season."
They may not give us a refund. But I sent the letter today. If @Browns won't refund—-I will auction off every single game and publicly donate every cent to different women's crisis charities in N.E. Ohio, raising awareness week by week during the season.

— Andrea Thome (@AndreaThome) March 26, 2022
3. Under The Radar Signing: Jakeem Grant
Jakeem Grant's signing went somewhat under the radar but should be applauded.
The #Browns are signing Pro Bowl return man and WR Jakeem Grant to a three-year deal worth up to $13.8 million, per source. 💰

Grant's deal was negotiated by agent @Murphy_McGuire of @OctagonFootball.

— Tom Pelissero (@TomPelissero) March 16, 2022
He signed a three-year deal with the Browns valued at up to $13.8 million with incentives just days before the Watson trade happened.
The most underrated #Browns Free Agent addition so far is WR/KR Jakeem Grant. Since Josh Cribbs retired the team has missed a difference maker in the return game. Cleveland finally has it in the All-Pro out of Texas Tech. pic.twitter.com/rpb7Xd0pBA

— Tyler Johnson (@T_johnson_TJ) March 27, 2022
The Browns have not had a true special teams threat since Josh Cribbs and Travis Benjamin, and Grant is a viable WR option also.
In case you forgot about the Grant signing because of the very public Watson trade, there are plenty of reasons to be very excited about having him on the Browns roster in 2022.
Check out his highlight reel.
Here are some Jakeem Grant highlights. Yeah, he's had some drops. But, he has also done some great things with the Miami Dolphins. 👍#FinsUp pic.twitter.com/fLQBLz8suW

— Big E (@ian693) June 12, 2021
Happy Monday Browns Fans!