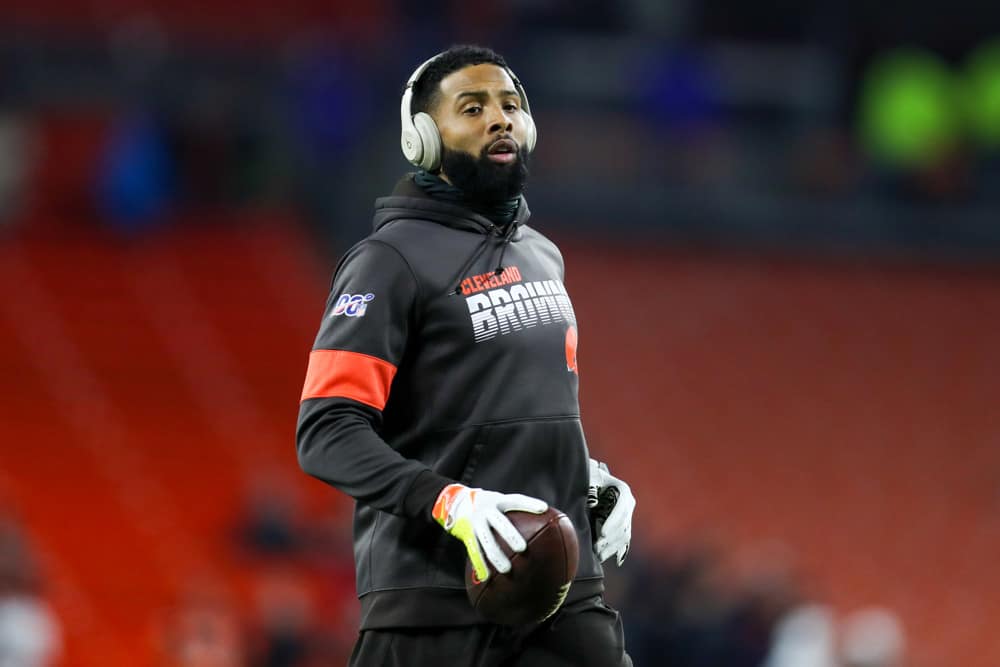 There is plenty of hype around the 2021 Cleveland Browns roster.
With so many superstars, it is hard to focus on who will bring the most excitement to the field when the season starts.
In the offseason, we continue to watch the players prepare and collectively get excited about their return.
Though OBJ is a polarizing figure whom some fans think is essential to the team's success while others disagree, everyone hopes to see him healthy and ready to go in September.
It looks like that will be the case given the recent video he released on Instagram.
View this post on Instagram
OBJ Is Here To Stay
Who else is ready to see @obj back in 2021? 🙌 pic.twitter.com/ND0oPYQ4je

— NFL (@NFL) May 24, 2021
Despite the rumors that have persisted pretty much since he arrived in Cleveland a few years ago about his pending trade, it appears OBJ is here to stay in 2021.
GM Andrew Berry and Coach Kevin Stefanski have never wavered from their belief that a healthy OBJ is an asset to the Browns offense.
In the months since he suffered the ACL injury, both have been asked repeatedly about OBJ; the message has been consistent.
Fresh off the Browns loss to the Chiefs in the divisional playoff round, Stefanski was asked about OBJ.
"I texted with him this morning. I know he's working really hard to get better in his rehab. I'm excited to get him back here. I know it was not easy for him being away from his teammates, especially as these games got bigger and into the playoffs. I know he definitely wanted to be a part of it."
Keeping OBJ Healthy Is A Priority
OBJ's video shows him demonstrating his impressive speed, agility, and ball handling skills.
If anything has hampered his career with the Browns, it has been persistent and nagging injuries.
Odell Beckham could've slacked when Baker threw the interception.

Instead he chased the corner down and tore his acl making the tackle.

Odell could've slacked in his rehab.

His salary is guaranteed.

Instead he's back to full speed just 6 months later.

Dedication. pic.twitter.com/hn5IFUzs8S

— Nick Karns (@karnsies817) May 31, 2021
Going out with the ACL injury in October had to be devastating for a competitor like him.
Then, he had to watch the Browns go on a tear and get themselves into the playoffs.
Whatever questions fans have about OBJ and his future in Cleveland could be easily answered this year if he has a career best season that helps lead the Browns into the playoffs.