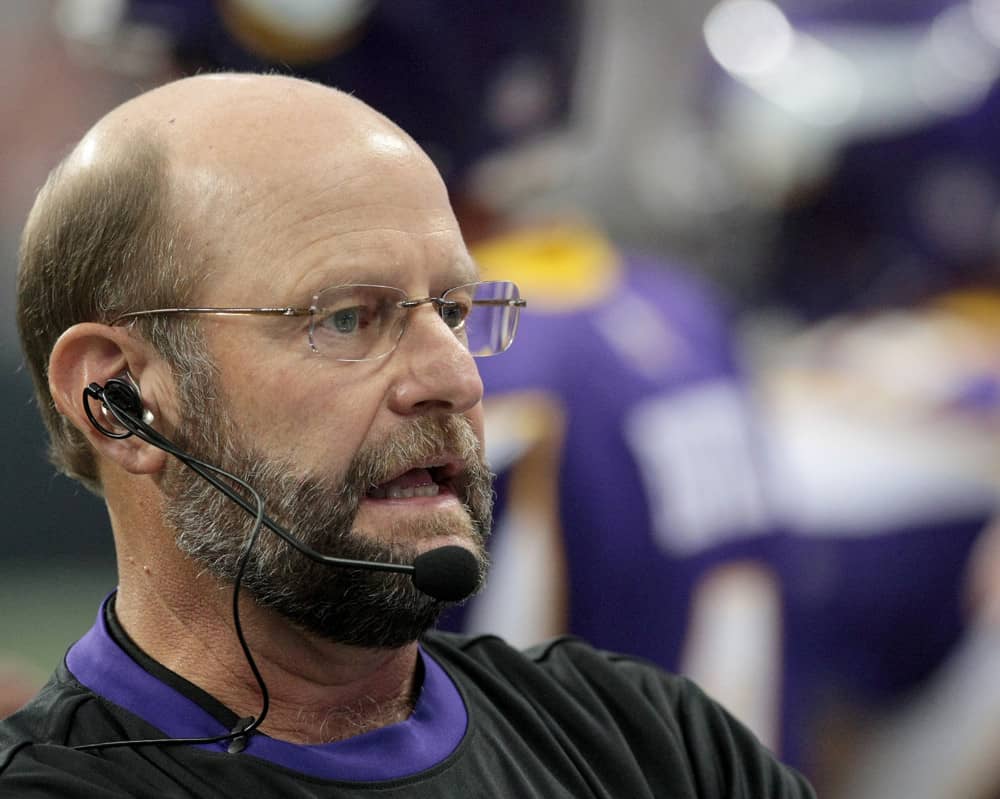 Brad Childress seems to have as likely a chance to coach in Cleveland again as he does to retire from the game.
The Browns coaching staff answers were still far from complete when they hired Kevin Stefanski to be the next man in charge in Berea.
Typically, with new head coaching hires comes the hiring of a new staff around him.
Of course, the biggest concerns are always going to be the offensive and defensive coordinators.
Defensively, Steve Wilks has a possibility of retaining his job in Cleveland as Stefanski's defensive coordinator.
As far as offensive coordinator goes, however, that question remains to be answered after the organization parted ways with Todd Monken.
Perhaps what is equally as important is finding an offensive assistant as well, especially if Stefanski remains a play-caller.
Enter Brad Childress
Kevin Stefanski just confirmed he'll talk to Wade Phillips, George Edwards, Brad Childress and the Kubiaks for potential coaching positions. #Browns

— Brent Sobleski (@brentsobleski) January 14, 2020
Childress is a familiar name, as the 63-year old has spent time in Cleveland before.
He served as the team's offensive coordinator back in 2012 under former head coach Pat Shurmur.
That season, the Browns finished 24th in total offense in the league and finished last in the AFC North with a 5-11 record.
Childress, along with Shurmur and the rest of the coaching staff, were let go at the end of the season.
Since then, Childress has taken a variety of positions with both the Chiefs and Bears.
He was offensive coordinator in Kansas City back in 2016 and was a senior offensive assistant with Matt Nagy in Chicago last season.
Earlier this week, Childress told Nagy that he would not be returning next year as an offensive assistant.
Brad Childress not returning to Bears in 2020 https://t.co/W5T1BizYNJ

— BearsWire (@TheBearsWire) January 15, 2020
He has flirted with retirement before, so the decision to not come back to Chicago could be one that sees him hanging up the coaching headset for good.
On the reverse side, there remains a chance that he comes to Cleveland to join Stefanski's staff.
This quote from a Cleveland.com article shows that Childress thinks quite highly of the Browns new head coach.
"I'd have to wait till we we cross that bridge,'' Childress said. "I think the world of Kevin and that's not out there right now. Getting into hypotheticals is really hard for a football coach.''
Prior History
Stefanski served as an assistant to Childress as well as assistant quarterbacks' coach during the two's time together with the Vikings organization.
A common theme with the Browns the last few years has been arranged marriages.
Though primarily centered around general manager and head coach, this can be applied to the coaching staffs in recent memory.
The disaster that was Hue Jackson and Todd Haley is a prime example.
So, finding guys with a prior history together, especially a mentor and his protégé, should serve the team well moving forward.
There is instant respect between the two men with neither having to prove themselves to the other all season.
Baker Mayfield
There's no question Baker Mayfield took a step back as a quarterback last season.
A huge question that Stefanski and his next OC will have to answer is "can you get Baker back to top form"?
Childress told Cleveland.com that he believes Stefanski can get the former number one overall draft pick back on track.
"If he's going to do the things that made Kirk Cousins successful the last year or two and embraces that outside zone, one-cut running scheme, yeah."
In that same interview, Childress goes on to say that Stefanski will command respect of the big personalities in the Browns locker room and is confident he can handle play play-calling duties.
Still, he seems far from confident that he comes to Cleveland in 2020 per Cleveland.com.
"I haven't been asked yet,'' he said. "That's not out of the question, but I doubt it pretty much. I think he's got his eye on some people that he has an interest in.''
With a prior history together and a definite fondness for one another, the pair of Childress and Stefanski in some capacity seems like a plus.
But with Childress potentially stepping away from the game, things are far from a guarantee.
Still, Childress worked with the likes of Brandon Weeden and Trent Richardson the first time around in Cleveland.
The opportunity to return and work with a much more star-studded roster has presented itself, and I'm sure it's a tempting one.