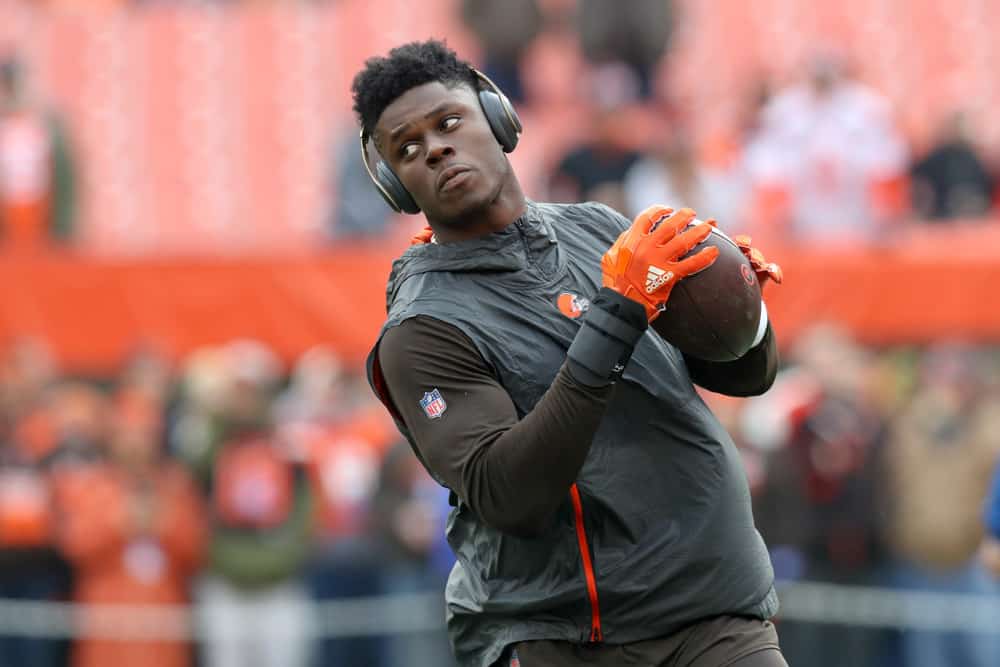 Keep David Njoku or get him out of Cleveland?
That's been a heated debate among Browns fans that are unsure of "Chief's" role on the team moving forward.
The answer to that question was answered on Wednesday as the new NFL league year started.
If Njoku was still on the roster when 4 p.m. rolled around, his spot was safe.
Looks like Njoku is here to stay, and the Chief is rather excited about it.
— Chief David Njoku (@David_Njoku80) March 17, 2021
Njoku is set to make just over $6 million this season as a result.
To no surprise, fans seem split on this decision.
David Njoku's $6 million contract is now guaranteed. Sigh #Browns

— brownscentral IG (@Brownscentral_) March 17, 2021
Money well deserved. Finna get paid next offseason !!!

— Brian Ray (@Confident2Death) March 17, 2021
Either way, this will still be a "prove it" season for Njoku as he works toward a new contract after the end of this upcoming season.

Cluttered Tight End Room
Part of the reason some wanted him gone was because of other names in the tight end room.
Austin Hooper, brought in before last season, is set to make $4.5 million this season and is ahead of Njoku on the depth chart.
Second-year man Harrison Bryant impressed his rookie season and is on a much cheaper rookie deal still.
So why the need for Njoku?
The responsibility of answering that question falls on both David and the Browns offense.
Deciding to keep him around for over $6 million tells me they have plans for him to be involved in the offense this season.
The Browns aren't pressed financially, but they're not looking to spend quite like New England has been either.
Njoku will have to prove he was worth the money this season, or backlash could be headed toward the office of Andrew Berry.

By the Numbers
Njoku's career, to this point, just has not gone the way many imagined it would.
His big-play ability has not transitioned well from his days as a Miami Hurricane.
He has struggled to stay on the field, and not just from an injury standpoint.
The offense has not trusted Njoku as an integral part of things.
David had five targets in a game just once last season in the regular season finale against Pittsburgh.
Giving over $6 million to a guy your quarterback barely looks at seems bold to say the least.
The front office must be banking on a career resurrection of sorts this season from Njoku. Fans, especially ones who have backed Chief the whole time, would love to see that too.