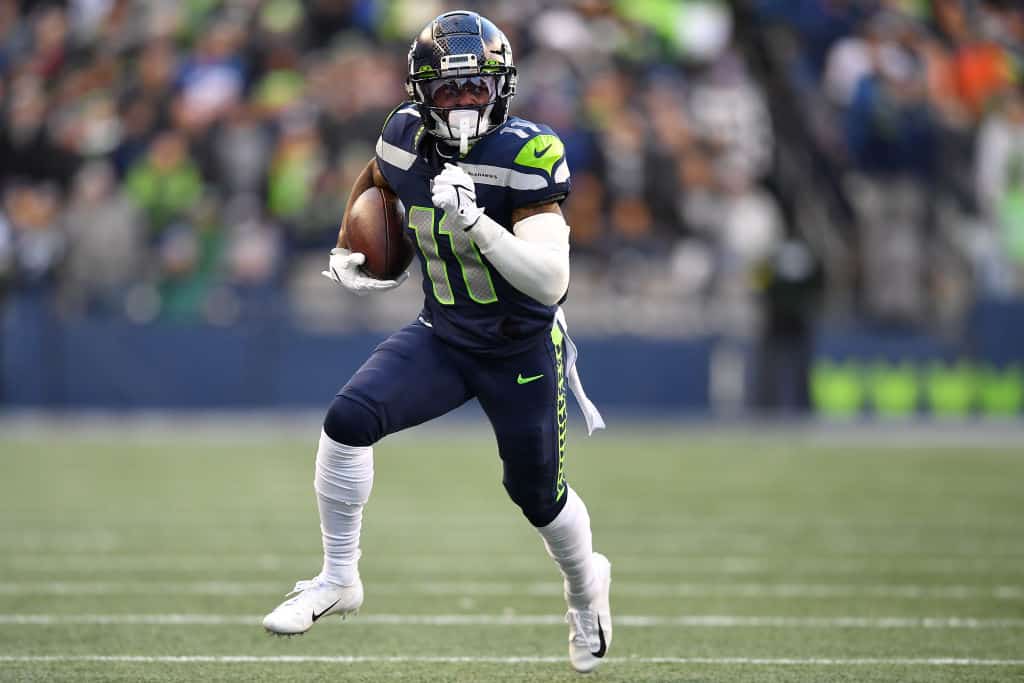 The Cleveland Browns have made another move.
In an offseason full of signings and trades, the Browns seem fully committed to improving their roster.
One of the big moves that the Browns made to the offense was acquiring wide receiver Elijah Moore.
In a trade with the New York Jets, the Browns landed Moore and a third-round pick for their second-round pick.
Cleveland needed to add another weapon in the passing game, and Moore will fit in perfectly.
He is a smaller receiver so it seems like he will fare best in the slot.
Also, he will be a great complement to what the Browns already have in Amari Cooper.
But, Moore is not the only wide receiver the Browns added to their roster in the past few days.
According to Field Yates, the Browns agreed to a one-year deal with wide receiver Marquise Goodwin.
The Browns are signing former Seahawks WR Marquise Goodwin to a 1-year deal, per source.

After trading for Elijah Moore, Cleveland adds a second WR this week.

— Field Yates (@FieldYates) March 24, 2023
This is another nice pickup for the Browns, as Goodwin adds a level of elite speed to their offense.
Well, our offense got a lot faster this week. That's for sure

— Gregory Edgington (@Edgington1450) March 24, 2023
Goodwin has not had a ton of production throughout his career, but teams value speed in the NFL.
That is why he keeps showing up on different teams.
Most Browns fans are thrilled with this move and the offseason they are having so far.
Let's gooo

— Dominique Love (@Coach_DLOVE) March 24, 2023
Now, most of the pressure turns to quarterback Deshaun Watson, who has to make all these weapons work.
There is no reason why the Browns should not have a successful season if Watson is healthy for all 17 games.
deshaun will be giving that receiving core deep balls

— chules (dimwit) (@notyouknowsimba) March 24, 2023
Some fans even have optimism that this offense could be the best in the AFC.
Browns cooking! All that hate for Watson is unwarranted. Best offense now in AFC

— ART IZZI (@ArthurIzzi) March 24, 2023
While the Browns still have a lot to prove until that point, it will be interesting to see how they respond to high expectations this year.