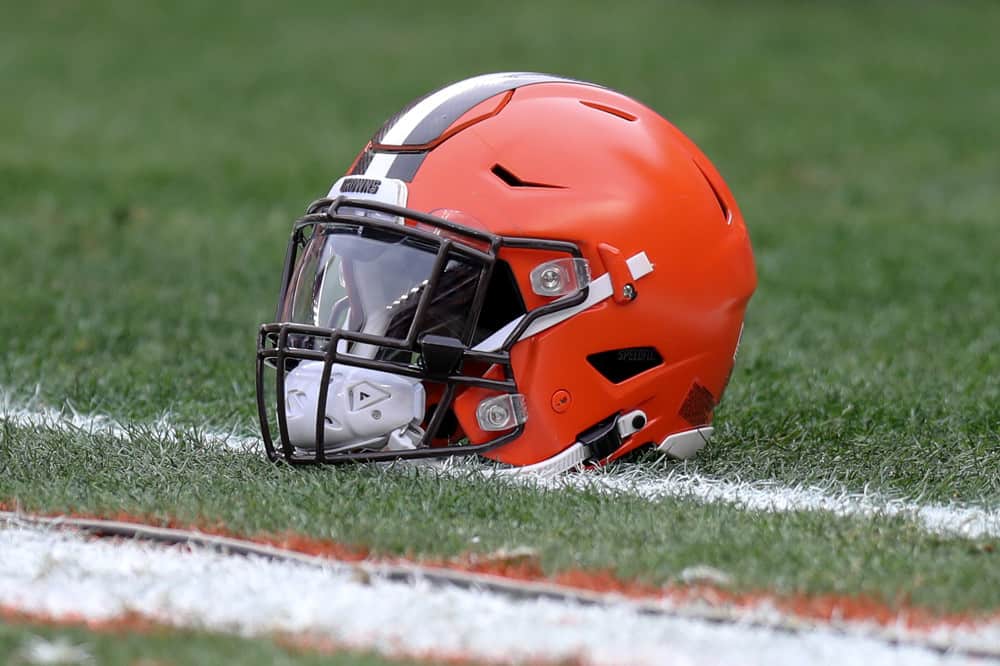 Former Cleveland Browns linebacker and special teams player Tae Davis, 24, has found a new home in free agency.
#Browns FA LB and special teamer Tae Davis is signing with the #Texans, per @davidcanter, one of their 8,000 signings. His real name is Octavious.

— Ian Rapoport (@RapSheet) March 17, 2021
Though the terms of the deal have not been released, it is reportedly a one year contract.
The #Texans are signing LB Tae Davis to a one-year deal.

200th LB this week…..

— EverythingTexans (@houstonfball) March 17, 2021
Tae Davis's Career With the Browns
Davis came to the Browns from the New York Giants who signed him as an UDFA in 2018.
He was waived by the Giants in October 2019 and picked up by the Browns.
Davis was a restricted free agent.
Last week, the Browns announced that they were not offering Davis a tender.
The #Browns aren't tendering LB/special teamer Tae Davis, source said. He'll be a free agent.

— Tom Pelissero (@TomPelissero) March 13, 2021
Davis played in 13 games in 2020, mostly on special teams.
He recorded 7 special teams tackles.
His salary was $750,000.
A tendered offer to Davis would have come with a $2.13 million price tag.
Tae Davis Joins A Texans Team Full Of Recently Signed Free Agents 
After letting J.J. Watt walk out the door, it is unclear what the Texans plan to do to turn the franchise around.
They have been very busy in free agency (more than 10 free agents reportedly added to the roster) despite ignoring the proverbial elephant in the room.
Most of the free agent deals are for one year though there are a few two-year deals.
By far the most interesting signing is that of quarterback Tyrod Taylor who agreed to a one-year $12.5 million contract.
Is he the Plan B should Deshaun Watson decide to sit out the season?
Could the Texans be working another deal at quarterback?
There has been no indication that they are open to a trade.
Among the most serious in pursuit of Watson are the Carolina Panthers.
According to ESPN's Jeremy Fowler, Deshaun Watson is "intrigued" by the idea of playing for the Panthers. Fowler stated on Sportscenter "The Carolina Panthers, they are inclined to big-game hunt for Deshaun Watson if he's available." pic.twitter.com/LExOX70sTK

— The Proctor Breakdown (@TheProctorBreak) March 14, 2021
More free agent surprises are expected though it appear patience is a necessity in 2021.