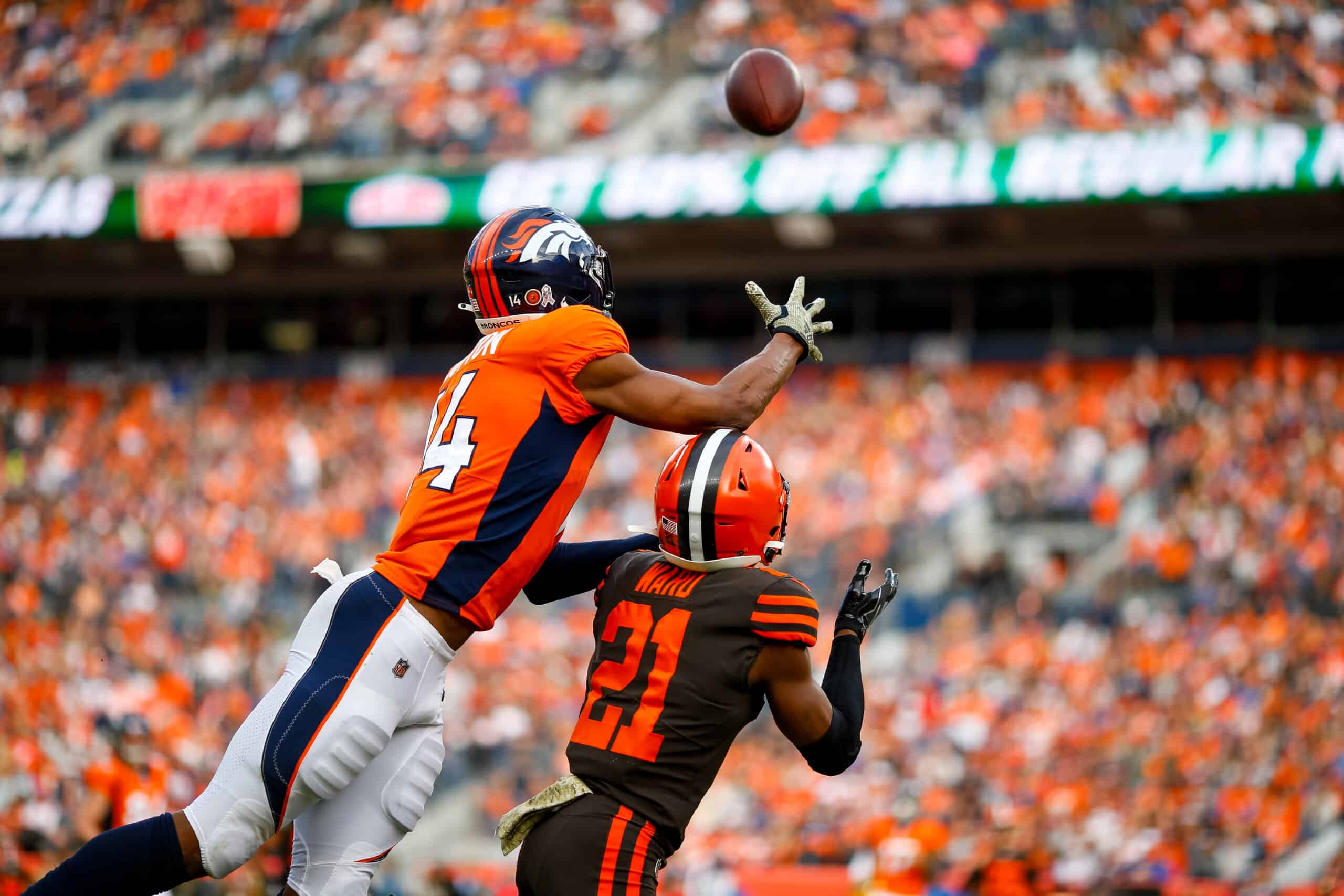 Thursday Night Football brings us a duel of 3-3 teams, the Cleveland Browns and the Denver Broncos.
The Denver Broncos were once 3-0 and rolling over their opponents.
Three straight losses to Baltimore, Pittsburgh, and Las Vegas have sent them reeling.
Speaking of reeling, the Browns are in a free fall.
Once 3-1, they dropped two in a row and seem to have more injured than healthy players at this point.
Check out my brief TikTok preview of the game.
Here are the details of how to watch, listen, and live stream the Browns vs. Broncos game.
How To Watch Browns Vs. Broncos
The game is broadcast nationally on Fox and NFL Network on Thursday night, October 21 at 8:20 PM EDT.
Joe Buck, Troy Aikman, Erin Andrews, and Kristina Pink are the broadcast team for the game.
How To Listen Browns Vs. Broncos
The four flagship stations for Browns football are:
On satellite radio, the Sirius XM Browns broadcast for this game is on Channel 226.
Outside of Cleveland, the Browns radio affiliates are:
Akron
WAKR – 1590 AM
Akron
WONE – 97.5 FM
Canton
WHBC-AM – 1480 AM
Canton
WHBC-FM – 94.1 FM
Columbus
WTOH – 98.9 FM
Corry (Pa.)
WWCB – 1370 AM
Dayton
WHIO-AM – 1290 AM
Dayton
WHIO-FM – 95.7 FM
Dayton
WZLR – 95.3 FM
Dover
WJER – 1450 AM
Erie (Pa.)
WPSE-AM – 1450 AM
Browns Are Battered And Beaten Down
In every possible way, this Browns team is decimated.
Aside from the injuries and figuring out who is healthy enough to play this week, the Browns have been the banter of NFL media since the Cardinals dominated them on Sunday afternoon.
This team has no spark right now, and it needs to find it fast.
Injuries plague all NFL teams, and admittedly there are more injuries of top tier players than other teams have, but this is a 53 man roster for a reason.
Nick Chubb has been ruled OUT of Thursday's game vs the #Broncos with a calf injury.

With Kareem Hunt also sidelined, Demetric Felton and D'Ernest Johnson figure to share the workload. pic.twitter.com/hBTNpsPX7Z

— PFF CLE Browns (@PFF_Browns) October 19, 2021
The next man up has got to be ready to go.
As for the Broncos, they can't possibly know who they are playing against.
Von Miller does not seem to think it matters.
Broncos' OLB Von Miller on Thursday night's matchup vs the battered Cleveland Browns to @AricDiLalla: "I don't know who the tackle I'm going against is, but I'm going to kill him."

— Adam Schefter (@AdamSchefter) October 19, 2021
Neither team wants to drop to 3-4 so this will be an interesting match of will and determination to collect the victory.