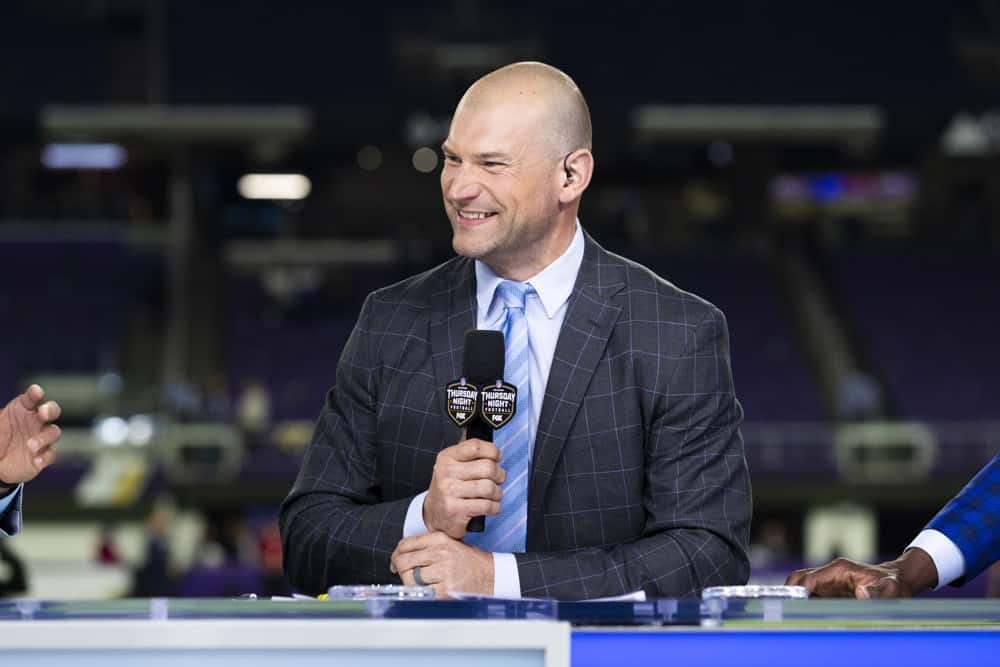 Former Cleveland Browns left tackle Joe Thomas can certainly relate to quarterback Deshaun Watson.
The 10-time Pro Bowler and six-time All-Pro tackle spent his entire career with the Browns.
Thomas did not once request a trade during his time in Cleveland.
Nobody would have blamed Thomas for wanting out since the Browns weren't exactly a great team during his playing career.
Despite staying loyal to Cleveland, Thomas is siding with Watson on his decision to hold the Texans accountable for their actions.
Watson Wants Out
In September of 2020, Watson signed a massive extension that will keep him under contract through the 2025 season.
Somehow, Watson managed to put together a career year in 2020 despite the Texans putting limited weapons around him.
In fact, they traded their superstar wide receiver Deandre Hopkins and received a lackluster return for arguably the best receiver in the game right now.
Trade details: #Texans trading WR DeAndre Hopkins and a 4th-round pick to the #Cardinals for RB David Johnson and a 2020 2nd and a 2021 4th, per @McClain_on_NFL .

— NFL Update (@MySportsUpdate) March 16, 2020
Watson decided to remain loyal and stick it out through the Texans madness.
However, he wanted to be involved in the hiring of their new general manager and coach.
Houston did not deliver and decided to hire a general manager without Watson's input whatsoever.
That pushed Watson over the edge and he demanded to be traded from the team.
Thomas Agrees With Watson
Watson has played without complaining and put up elite numbers through four seasons.
The front office has found a way to absolutely destroy the future of this organization.
They've made countless horrible decisions with trades and signings, so it's time that Houston is held accountable for their actions.
"I am so happy to see that a player of his caliber with his leverage is finally holding his franchise accountable to things that they have promised that they were going to do for him," Thomas said. "Because he's held up his end of the bargain."
Let's hold players AND management accountable when they don't hold up their end of the bargain… that's merely what @deshaunwatson is doing, and I commend him for that. https://t.co/lfwuBhjtZV

— Joe Thomas (@joethomas73) February 5, 2021
Thomas brings up a good point that ownership should be held accountable just like the players are for living up to their contracts.
Watson has done his part, but the front office has failed to put a winnable team together in order to help Watson succeed long term.
Honestly, Watson has the right to ask for a trade especially after what he has been forced to endure during his time in Houston.
"So, I think it's great he's saying, hey, if you guys aren't going to live up to what you say you're going to do, then I'm going to go somewhere else because I have the ability as an employee to extract that leverage that I certainly have for being one of the youngest, greatest quarterbacks in the NFL," said Thomas.
He wants to win and the Texans are not putting a winnable product on the field.
Watson wants to be involved in the decision making, which is fair considering he's their franchise quarterback.
However, the team has decided to ignore his request and claim the organization does not have any intention of trading Watson.
Thomas chose to stick it out in Cleveland, but it's hard to blame Watson for wanting out of Houston.
The organization has not lived up to their end of the deal, so hopefully both sides can figure out a solution before the beginning of the 2021 season.