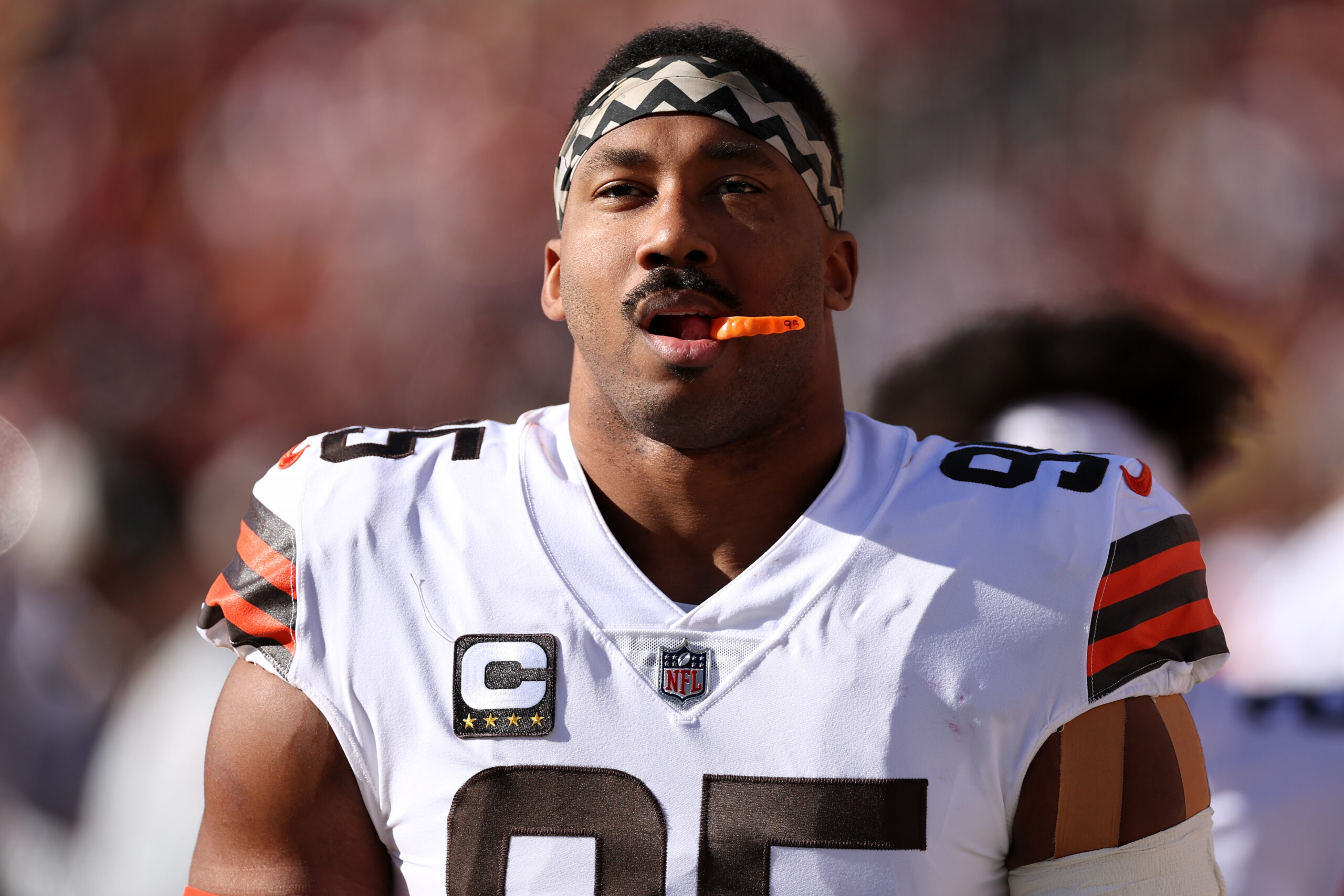 Myles Garrett is known for being a dominant force against the Pittsburgh Steelers.
The Cleveland Browns defensive end is someone that Steelers fans do not like for how he terrorizes their quarterback.
Now, the star defender has a message for the Steelers, who are still in the playoff race.
Garrett Is Ready To Eliminate Steelers From Playoff Contention
Garrett knows the Browns are out of the playoff race, but that won't stop him from wanting to eliminate the Steelers as well.
Myles Garrett, on potentially eliminating the Steelers from the playoff race next weekend: "We consider them our rivals. … if we can't make it, we're definitely going to make sure those guys can't. … We're going to do everything in our power." #Browns

— Jake Trotter (@Jake_Trotter) January 2, 2023
He has confidence his team can "make sure those guys (Pittsburgh) can't" make the playoffs.
The confidence is high, as the Steelers are looking better now than they did the last time the Browns saw them.
However, it doesn't stop Garrett from proving himself for this rivalry game.
He knows how important the game is, despite it not having playoff implications for the Browns.
If the team can ruin things for their long-term rival, they will take full advantage of this opportunity.
But they can also ruin something else besides the playoff hopes of the Steelers.
Steelers head coach Mike Tomlin is one game away from extending his 15 consecutive years of having a winning season.
However, a loss to the Browns will detail this feat and prevent him from extending it to 16 seasons.
This should give Garrett and the rest of the Browns players something to play for in week 18.
To end both Tomlin's streak and the playoff chances of the Steelers will be a sweet treat for Cleveland.
While they can't make the playoffs, it's time to do everything in their power to play spoiler to the Steelers.