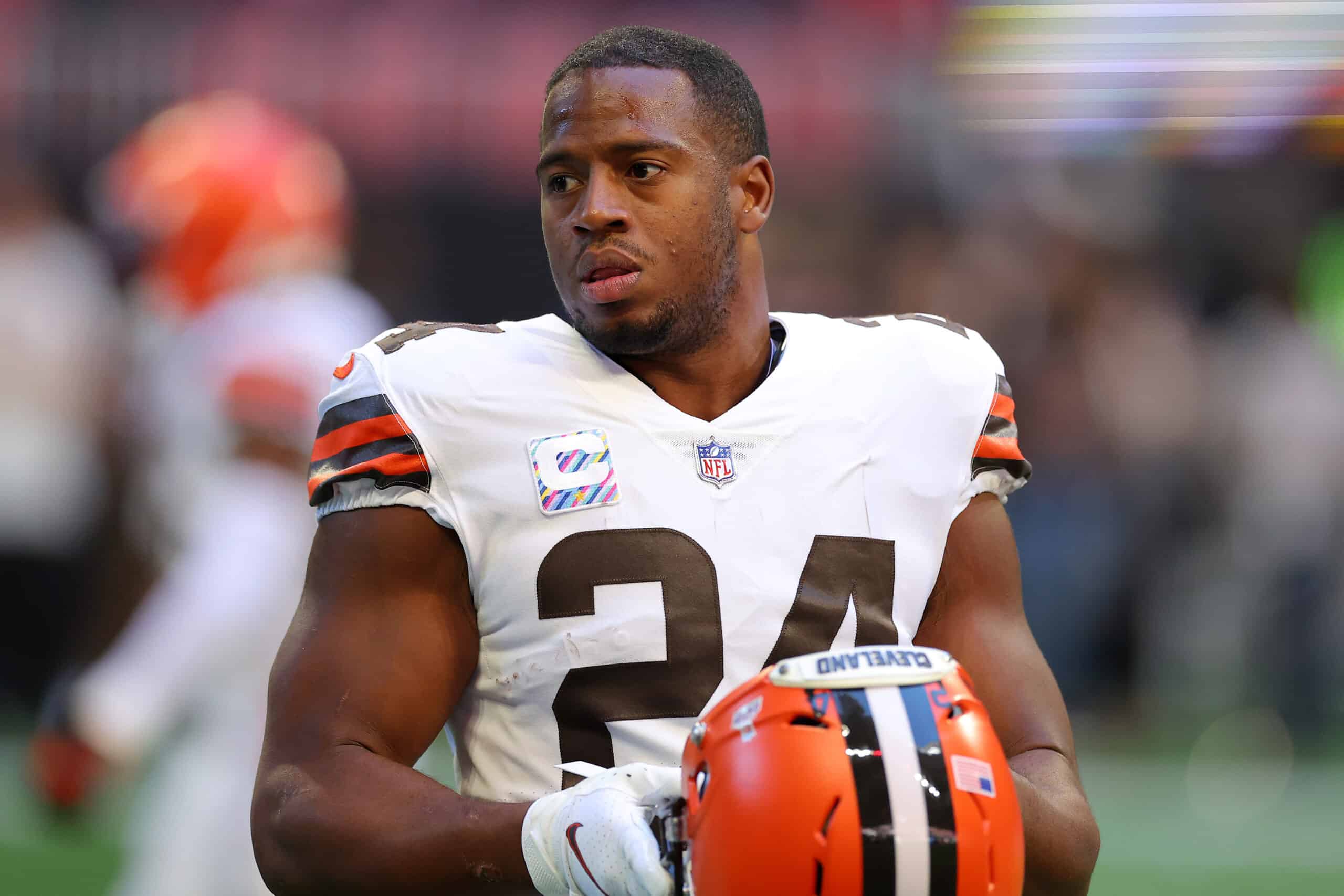 The Cleveland Browns have been working around the clock to try and fix their salary cap woes, but one would expect they'd still want to compete at the highest level.
That's why the latest rumors of a rather drastic potential move were kind of surprising.
According to Around The NFL's Marc Sessler, the word around the league is that the Browns could look to trade star RB Nick Chubb in a salary-dumping move, raising some big questions about their actual plans this offseason.
Little whispers the Browns could trade Nick Chubb to heal their cap.

Explain to me how this team has tangibly improved over the last year.

— Marc Sessler (@MarcSessler) March 6, 2023
As things stand today, the Browns are roughly $13 million over the cap, and they have more than a week to solve that situation before the March 15 deadline hits.
A recent report stated that Deshaun Watson was willing to restructure his contract to ease his salary cap hit for the upcoming campaign and help the team be more competitive, with rumors of Myles Garrett and even the aforementioned Chubb also doing the same.
Chubb has been the best and most consistent offensive player for the Browns for years now.
He's coming off a career-best season with 1,525 rushing yards and 12 rushing touchdowns, and that's despite sharing the backfield with Kareem Hunt.
Chubb, however, would represent a $14.85 million cap hit for the upcoming season in a league that treats running backs like expendable pieces now more than ever.
Of course, it's only normal to think that the Browns will be more of a pass-heavy team now that Deshaun Watson will have a full season behind center.
But trading their best player for salary cap purposes has rarely made a team better.