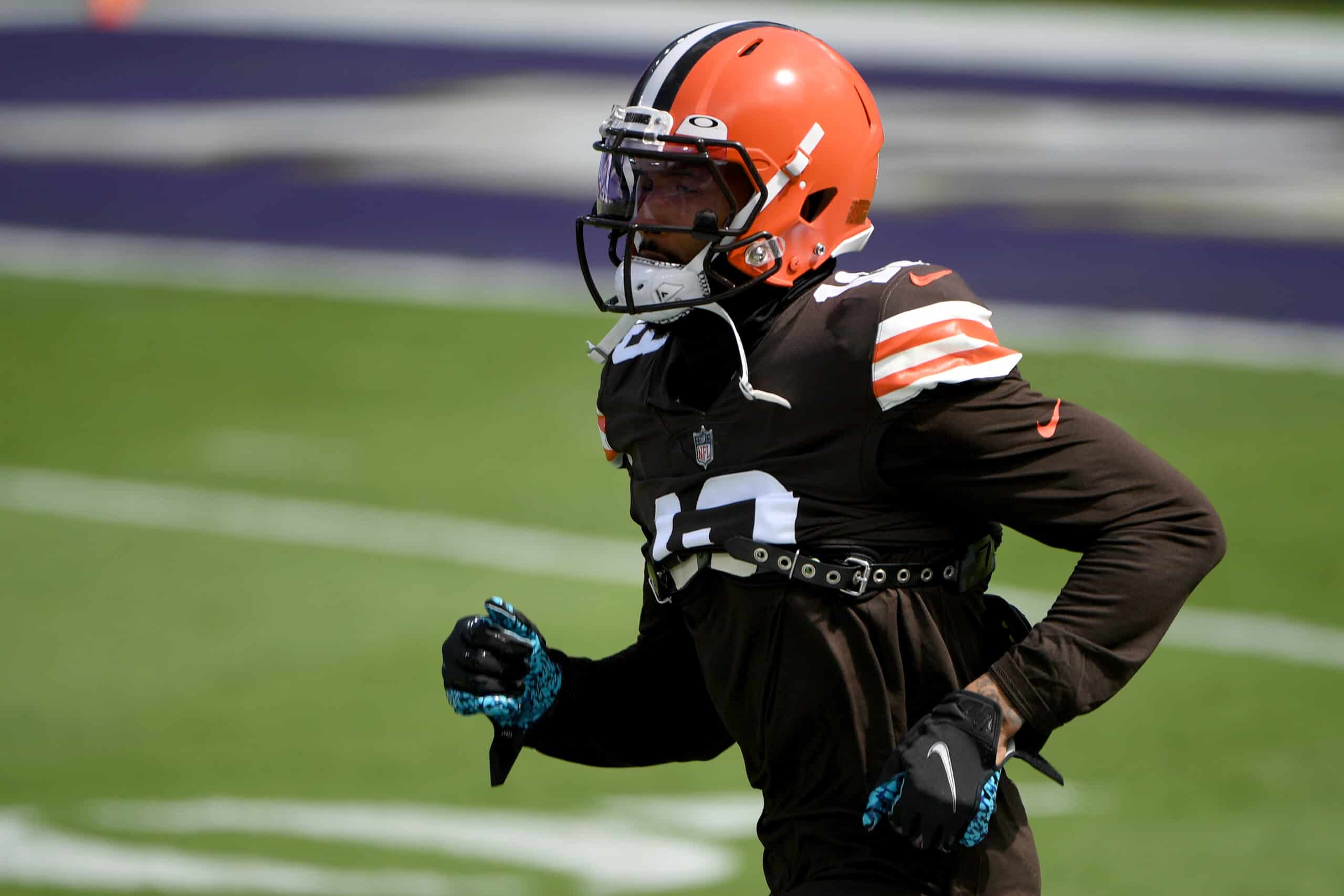 Last season, the Cleveland Browns lost star wide receiver Odell Beckham Jr. halfway through the year.
He went down mid-season with an ACL tear and there were immediately concerns about his future in the NFL.
Beckham was lost for the rest of the 2020 season, but it was uncertain if he'd be ready for the beginning of the 2021 campaign.
However, Beckham has posted multiple videos along with himself and teammates vouching that he is back to full health.
It remains to be seen if the star receiver can get back to being the Pro Bowl player he was earlier in his career.
New and Improved OBJ
Obviously, it's not easy coming back from an injury as significant as an ACL tear.
It normally sidelines a player for roughly 10-12 months, but it sounds like Beckham will be ready for training camp.
Beckham recently posted a new video on Instagram of him running full speed on a treadmill.
#Browns Odell Beckham Jr just posted this video on Instagram pic.twitter.com/3D0sG9NbMR

— Brad Stainbrook (@BrownsByBrad) June 22, 2021
There is your proof if anyone needed to see how OBJ was progressing.
It appears the 28-year-old is getting back into shape and might be better than he was before.
His first two seasons in Cleveland did not go as planned, but it's never too late for a comeback story.
Expectations For OBJ
Everything OBJ has shown and says points to him having a successful 2021 campaign.
The Browns have one of the most stacked rosters in the league.
That includes an excellent offensive line and a quarterback coming off the best year of his career.
The hope is that Beckham can return for Week 1 against the Kansas City Chiefs.
A rematch from their playoff battle in which the Chiefs won, but it was a hard fought game.
Just 17 more Sundays until the Browns avenge a playoff loss to the Chiefs #Browns
pic.twitter.com/9cqNFkaWNW

— CleWest (@erjmanlasvegas) May 16, 2021
Obviously, Beckham was not available for their playoff contest due to injury.
The front office in Cleveland has revamped their defense and are ready for a legitimate Super Bowl run in 2021.
Honestly, all Beckham needs to do is put together 70-plus receptions and around 1,200 yards and that would be considered a successful bounce back campaign from him.