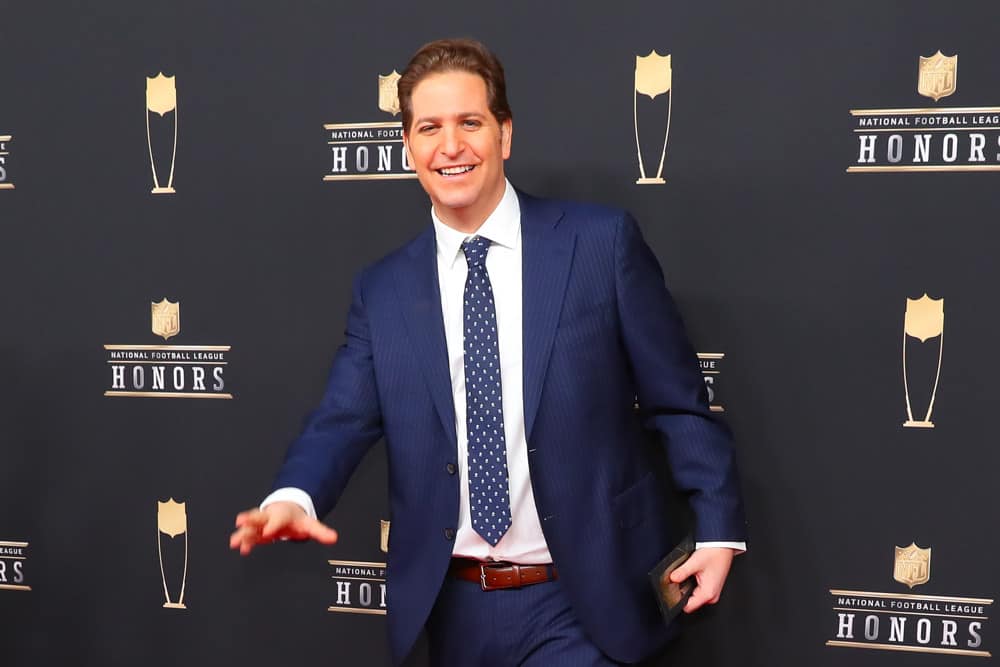 The Cleveland Browns defeated the Denver Broncos in Week 7 on Thursday Night Football by the score of 17-14.
The storyline leading into this game was all about the Browns' injuries and who would not be playing.
Case Keenum emerged as the backup quarterback who said he was ready.
Keenum referenced his readiness in the postgame interview by saying:
"You don't have to get ready if you stay ready."
"You don't have to get ready if you stay ready."@casekeenum with the mic drop 🎤 pic.twitter.com/IzfsdA7RfU

— NFL Network (@nflnetwork) October 22, 2021
Case Keenum
Peter Schrager of NFL Network talked about the importance of a professional backup quarterback like Case Keenum on Good Morning Football on Friday.
"The @Browns paid $18 million for a backup quarterback and critics scratched their heads. Thursday night's performance is why you go and sign Case Keenum with absolutely no regrets. The Browns were ready and their QB didn't flinch when they needed him most." — @Pschrags pic.twitter.com/VF16HmQdQM

— Good Morning Football (@gmfb) October 22, 2021
Schrager had some astute observations.
He talked about how the Browns beat the Broncos, a team with its own issues.
This was not a win over Baltimore or another powerhouse, but it is still a win with backups playing the game.
Engineering the offensive pursuit was Case Keenum.
Keenum is in the second of a three-year contract; he earns $6 million per year.
As Schrager said, he earned every penny of that $18 million on Thursday night.
Using the word "surgical" to describe Keenum's approach is absolutely correct.
He was never rattled and always calm.
Backups Matter
We are not even four years removed from one of the greatest accomplishments by a backup quarterback in NFL history.
Nick Foles led the Philadelphia Eagles through the postseason and to a Super Bowl Championship following the 2017 season.
He had a similar demeanor and command of the offense, and his leadership of that team was extraordinary.
That playoff run as Carson Wentz's backup elevated Foles to legend status no matter what else he accomplishes in his career.
There is a statue of Foles at Lincoln Financial Field.
Remember when Nick Foles won the Super Bowl and they put a statue of him in Philly. pic.twitter.com/sQraNlje8T

— 𝗟𝗮𝘄𝗿𝗲𝗻𝗰𝗲 𝗧𝘆𝗻𝗲𝘀 (@lt4kicks) November 17, 2020
The quality of the backup quarterback most certainly matters.
Keenum did exactly what was asked of him and may very well need to do it more frequently in 2021 depending on how things go with Baker Mayfield's shoulder.