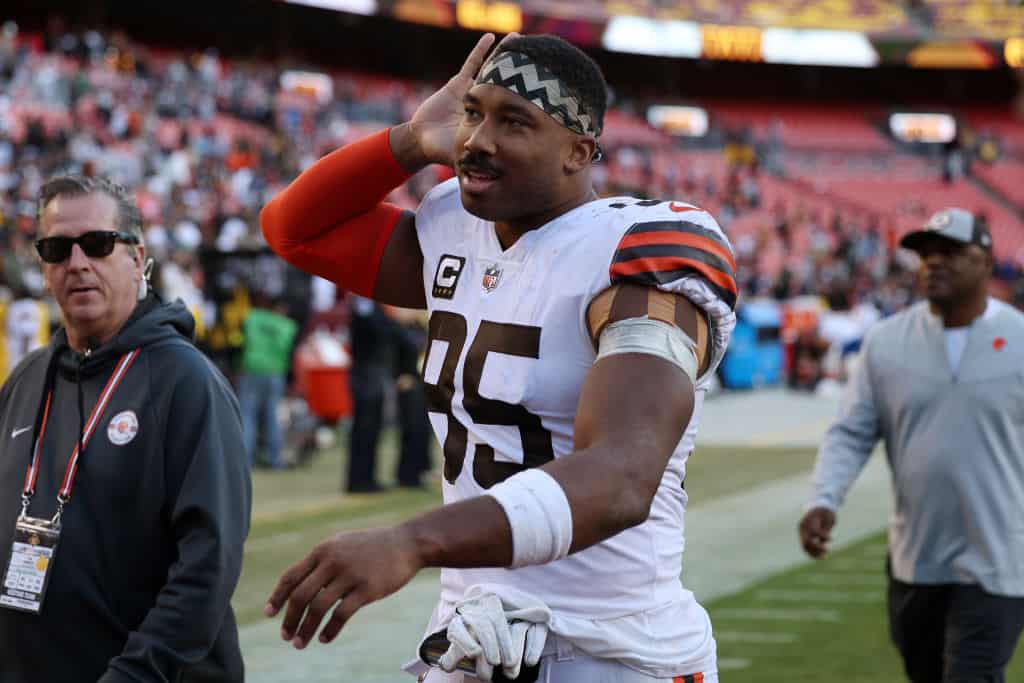 While the Cleveland Browns had their share of problems in 2022, Myles Garrett was not one of them.
Garrett's energy and athleticism have continued to prove invaluable for the Browns.
This season, Garrett had the second-most sacks in the league, and he is a hyper-efficient force on defense.
The highest-graded edge defender each year over the past 10 seasons pic.twitter.com/sYg6v5IOvU

— PFF (@PFF) February 19, 2023
Garrett has been the highest-ranked edge defender in the NFL over the last two seasons, according to PFF.
This year, Garrett was responsible for 16 total sacks, 52 total tackles, and two forced fumbles.
Despite Garrett's brilliance, the Browns' defense as a whole wasn't quite as dominant.
Their defense allowed 22.4 points per game in 2022, putting them in the bottom half of the league.
Will the Browns be able to turn things around in 2023?
For many teams, the draft is typically a great place to start.
Because of their massive deal to acquire Deshaun Watson, the Browns do not hold a first-round pick.
The first time that they will select will be in the second round, which will be the 43rd overall pick in the draft.
They do hold their picks in the third through seventh rounds as well, giving the Browns a great opportunity to bolster their defense.
The Browns will need to hit it big in the draft, especially in consideration of the fact that they are currently in a negative cap situation.
With any luck, the offense will thrive in 2023, giving their defense more confidence, and a better chance to do their job.
Will the Browns be able to pull together as a unit next season?