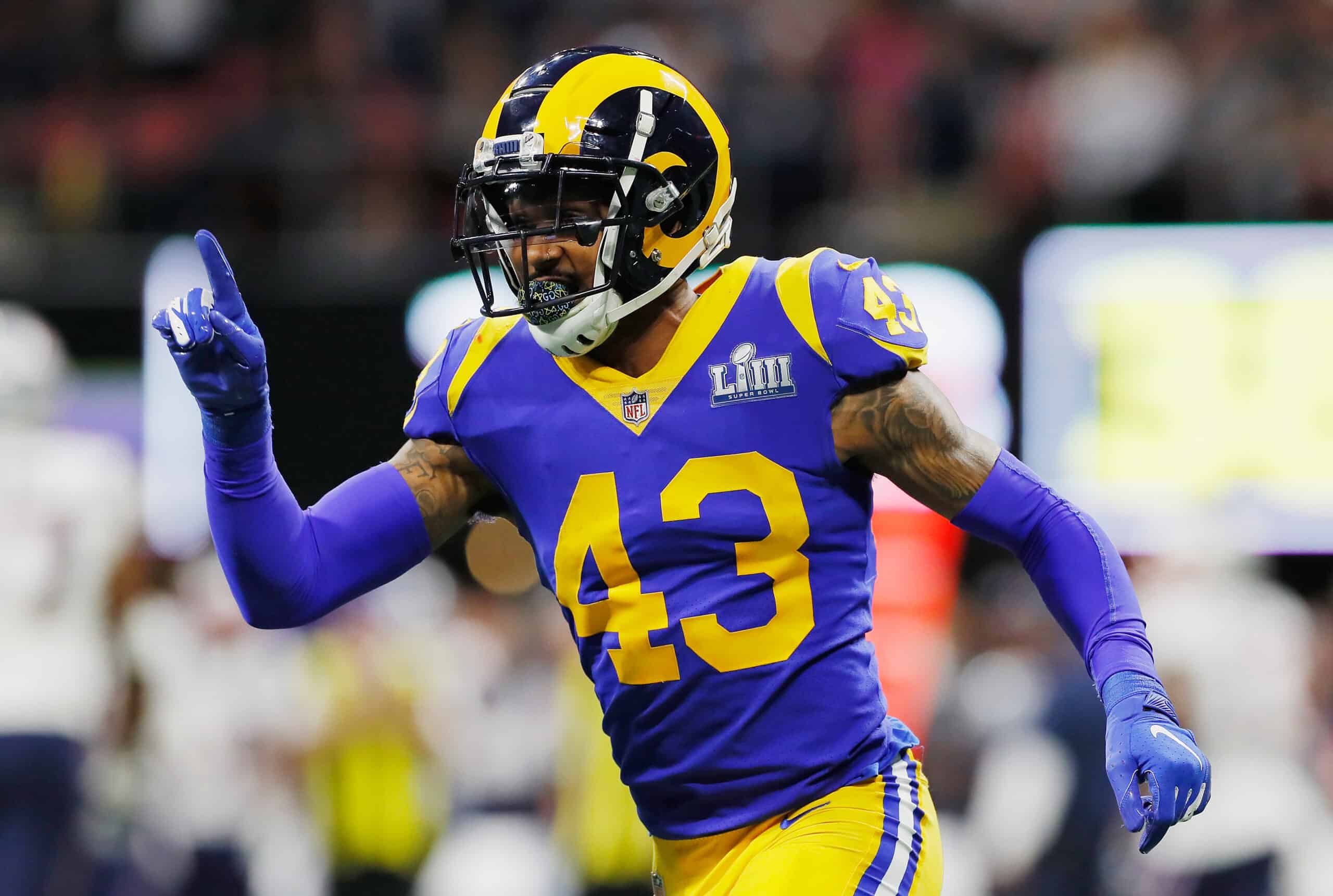 For the second consecutive year, the Cleveland Browns earned plaudits for their free-agent signings.
Andrew Berry technically signed 13 players so far, although 5 were actually on the Browns' 2020 roster.
Just like last year, Berry jumped into action early, snagging some of the best available players out of the gate.
Baker Mayfield talking about all the work from last year that went into building this locker room into what it was is refreshing and it points to the deliberate actions Andrew Berry and Kevin Stefanski took, taking advantage of a difficult moment in time and making it beneficial.

— Pete Smith (@_PeteSmith_) June 16, 2021
Of course, Berry can't know for sure how his new players will work out.
Damion Square could win a starting job and Greg Senat might be pushed into a bigger-than-expected role.
Heck, Cody Parkey could kick the Super Bowl-winning field goal.
But it is the big-name additions that will determine if Berry's reputation emerges untarnished after 2021.
Here is how we rank the potential impact of the Browns 2021 free agents before they play a down.
6. Malik Jackson, DL 
Malik Jackson enjoys a well-earned reputation as a strong and reliable defensive lineman.
He started every game for the 2015 Super Bowl Champion Denver Broncos and is a former Pro Bowler.
Joe Woods was Jackson's defensive coordinator in Denver and knows how the 10-year veteran can impact a play.
Malik Jackson eager to 'get the best out of everybody' as a mentor on our D-Line

📰 » https://t.co/k9VmxkdpeJ pic.twitter.com/bndZpLxlLX

— Cleveland Browns (@Browns) June 12, 2021
But over the past 2 seasons, injuries took a toll on Jackson's playing time and performance.
Browns fans hope he is healthy and will contribute an interior pass rush and a run-stopping effort in the middle.
But even a good season is not likely to make an impact that offsets the loss of Sheldon Richardson.
5. Troy Hill, CB 
Troy Hill comes over from the Los Angeles Rams' top-rated 2020 defense.
After a career playing outside, Hill turned into a top-rated slot corner before hitting free agency.
Cleveland has enough options outside to keep Hill in position to improve their slot play this year.
Most coverage snaps w/o allowing a TD:
Troy Hill – 264
Marlon Humphrey – 251
Bryce Callahan – 238 pic.twitter.com/7SugZktFlt

— PFF (@PFF) October 29, 2020
But how much he plays in Joe Woods' scheme is yet to be determined.
It is possible a linebacker or safety offers the flexibility that can cost Hill some snaps.
Hill provides an upgrade at an important position, but his impact is not as great as some of the other additions.
4. Anthony Walker, LB 
One of the early narratives of the Anthony Walker signing was that he is "a younger BJ Goodson."
But there are reasons other than age that Goodson remains unsigned and Walker is in Cleveland.
Walker's role diminished in a new defensive scheme, but he still averaged over 100 tackles for Indianapolis.
Anthony Walker is performing 'as advertised' as a new leader on our defense.

📰 » https://t.co/mJWYov1NZg pic.twitter.com/3vrFlVM8CR

— Cleveland Browns (@Browns) June 3, 2021
He is faster than Goodson and Berry is impressed with his ability to pick up running backs in coverage.
Cleveland won't realize any fall-off from Goodson's leadership role in Walker, either.
It is a testament to the rest of Berry's free-agent signings that Walker only comes in 4th in our rankings.
3. Takk McKinley, Edge 
Takk McKinley might have topped our list of impactful free agent signings if not for one particular late addition.
And he still might end up with a better year than either Jadeveon Clowney or John Johnson.
McKinley admits his diminished role and reputation in Atlanta was largely self-inflicted.
#Browns Kevin Stefanski on seeing Jadeveon Clowney and Takk McKinley out there and the competition on the DL pic.twitter.com/ieOIDxH0uW

— Fred Greetham (@FredGreetham) June 15, 2021
But he arrived at the Browns minicamp in excellent condition to compete with Clowney and Myles Garrett.
Fans might not realize that Takk Mckinley owns PFF's 5th-best pass rush win rate since 2017.
And McKinley's biggest challenge of 2021 might be to find playing time in a crowded defensive line.
2. Jadeveon Clowney, Edge 
It took him long enough, but Jadeveon Clowney is finally set to be a force for the Cleveland Browns.
Clowney comes off a disappointing, injury-affected season with Tennessee.
But despite his diminished playing time and a dearth of sacks, Clowney had an impact with the Titans.
News Updates: Jadeveon Clowney 'felt great' in our first minicamp practice following offseason knee surgery

📰 » https://t.co/FmMtxIcFW0 pic.twitter.com/n8kchXMa1v

— Cleveland Browns (@Browns) June 16, 2021
Sacks have never been his thing, despite consistently ranking among the NFL's leaders in hurries and hits.
Even in what many considered an awful season, Clowney ranked 17th out of 81 linebackers in pass rush win rate.
And even in Garrett's shadow, Cleveland fans will see what a healthy Clowney does against the run, too.
1. John Johnson III, S 
John Johnson is the only player besides Hill who won a multi-year contract from Berry.
He accepted a 3-year deal at a discount to play for the Browns and seems genuinely excited to be in Cleveland.
Johnson can play either safety position, adeptly covering receivers and closing holes on runners.
John Johnson III on how good the #Browns defense can be pic.twitter.com/SWx2i21rLu

— Mary Kay Cabot (@MaryKayCabot) June 9, 2021
He is smart and will likely call the defensive signals for Cleveland.
Another former Ram, players in Los Angeles expressed remorse at losing who they called a team leader.
But the ultimate compliment is that Johnson's skill and football smarts make the players around him better, too.
And that is why John Johnson III will have the biggest impact on the 2021 Browns.