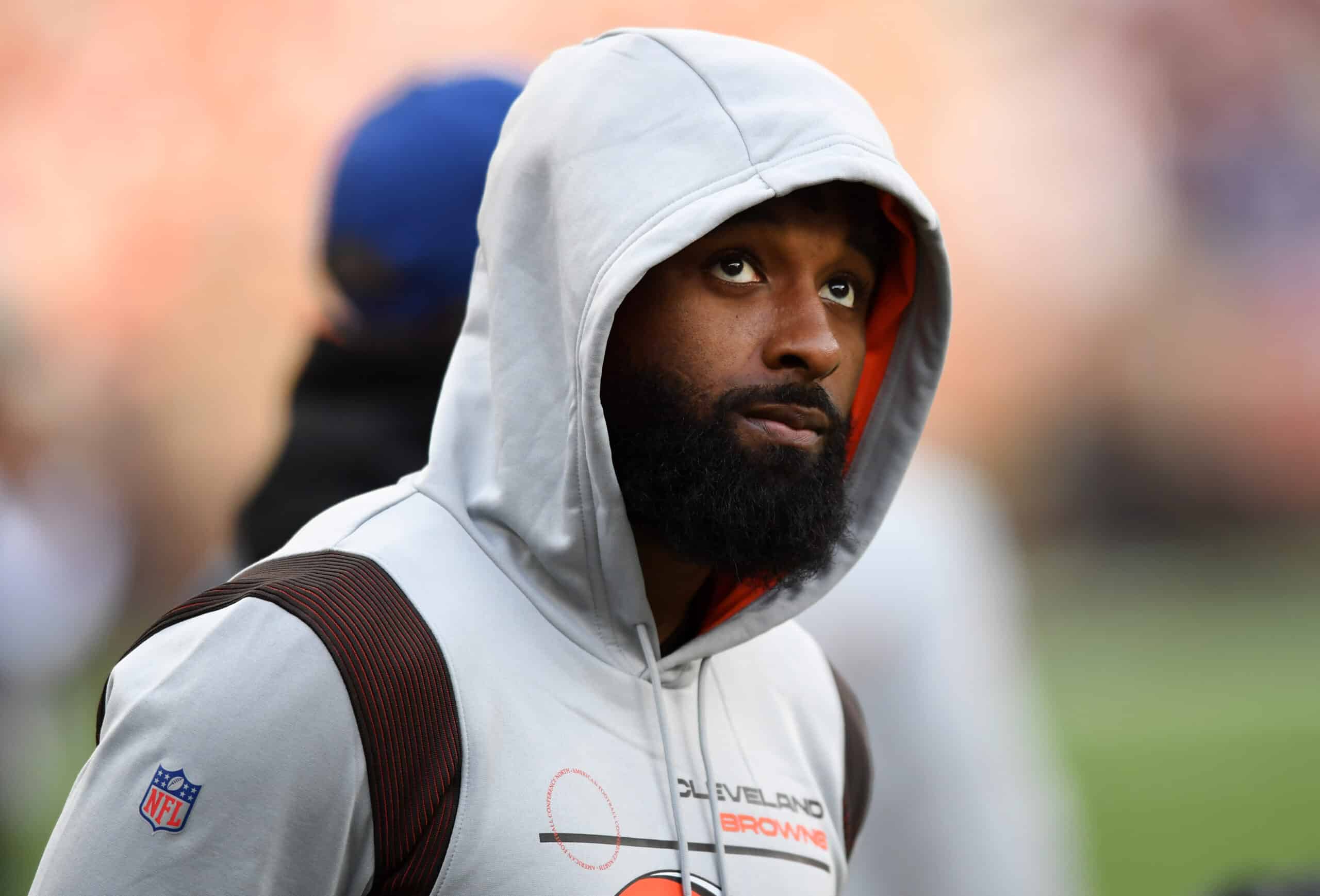 It's not enough for the Cleveland Browns to remain as is during the offseason.
After all, they are competing in one of the most competitive divisions in the National Football League.
They brought in Deshaun Watson for a fully guaranteed five-year, $230 million deal to stay on pace with their rivals.
The Browns also signed wide receiver Amari Cooper from the Dallas Cowboys and Jakeem Grant from the Chicago Bears.
Cleveland also acquired quarterback Jacoby Brissett from the Miami Dolphins.
But while the Browns reloaded at crucial positions, they also lost players like Austin Hooper, Rashard Higgins, and Andy Janovich.
However, their most significant loss is Pro Bowl wide receiver Jarvis Landry.
According to PFT's Mike Florio, Landry had hoped to get a contract in the range of $20 million per season.
Cooper's arrival meant that Landry's end in Cleveland was near.
Ian Rapoport appeared on the Pat McAfee show and said that Landry was told something big may happen at the QB position as well in Cleveland.
This could entice Landry to want to re-sign with the Browns.
"Jarvis Landry knew & was told something big may happen at the QB position before he was released by the Browns" ~@RapSheet#PMSLive pic.twitter.com/7xYbKzuG6P

— 🅿️at McAfee (@PatMcAfeeShow) March 25, 2022
Weeks into the 2022 free agency, it's surprising that the eight-season veteran is left unsigned.
Multiple factors come into play regarding his weak market, especially his asking price.
High Price For A Diminishing Player?
Before joining his third NFL team, Landry also changed agents from Klutch Sports' Damarius Bilbo to Roosevelt and Jovan Barnes.
Sources: Free agent Jarvis Landry has terminated his representation agreement with Damarius Bilbo of Klutch Sports.

— Darren Heitner (@DarrenHeitner) March 24, 2022
Aside from switching agents, he is also looking for an annual average value of $20 million for his new contract.
Teams interested in signing him might negotiate a short deal wherein they defer most of the money in the latter years.
Unfortunately, the market remains dry because there should have been much interest in him after his release from the Browns.
His declining performance might be a significant reason NFL franchises are being cautious in signing the former LSU standout.
In 2020, he finished with 72 receptions for 840 yards and three touchdowns.
Last season, he suffered a knee sprain in Week 2 against the Houston Texans, placing him on injured reserved.
Landry played 12 games for Cleveland, finishing with career lows of 570 receiving yards and two touchdowns.
Players get leverage during contract negotiations from their contemporaries' deals.
Tyreek Hill was able to get a $30 million annual salary from the Dolphins because he had comparable numbers to Davante Adams, who signed a five-year, $141 million deal with the Las Vegas Raiders.
Sadly, the same can't be said about Landry because Christian Kirk did better than him last year.
If Kirk got $18 million from his breakout year with the Arizona Cardinals, it's hard to see Landry getting more despite lower numbers.
Best Destinations For Landry
At 29 years old, Landry has a lot of football left in him, especially if he bounces back from a disappointing 2021 season.
However, he must prove first that he's worthy of the big bucks before getting his asking price.
But even if he might not get his $20 million per year, he can be of big help to some NFL teams.
The Indianapolis Colts and the Chicago Bears might benefit from giving another target for Matt Ryan and Justin Fields, respectively.
The Philadelphia Eagles are also looking for a complementary receiver to DeVonta Smith.
Landry could also make an already-loaded Buffalo Bills offense look scarier.
Yes, the rewards still outweigh the risks for the 2017 receptions leader.
Yet as the Rolling Stones song goes, "You can't always get what you want."