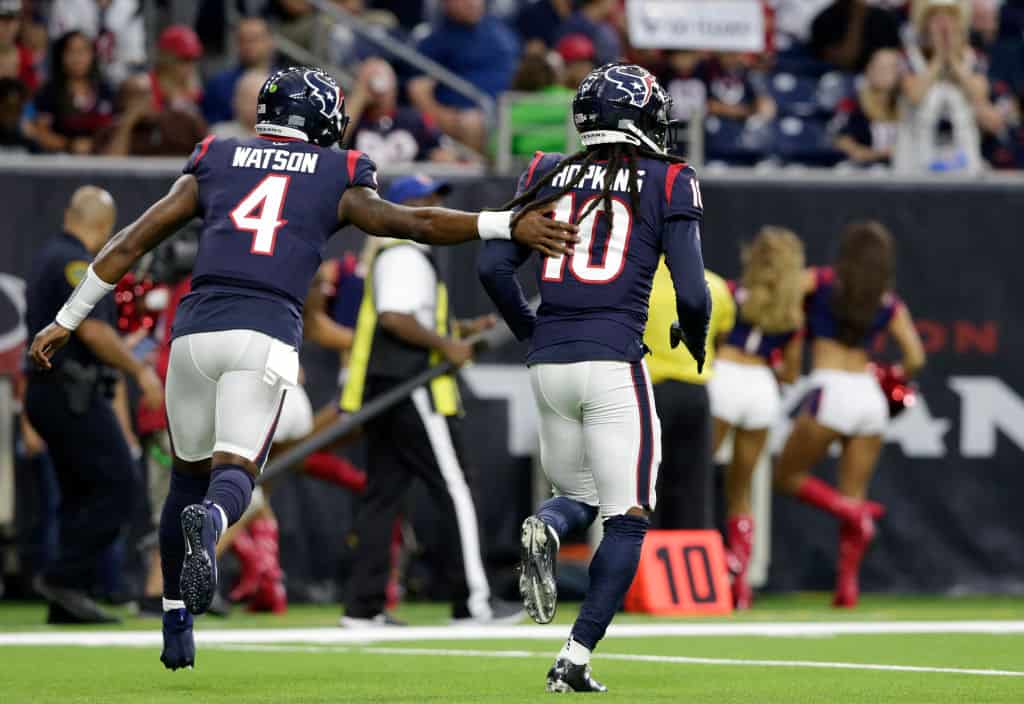 Just when it seemed like the Cleveland Browns' roster was rounded up already, the Arizona Cardinals released DeAndre Hopkins.
Needless to say, the Browns immediately emerged as a potential candidate, given his relationship with Deshaun Watson.
That's why Brad Stainbrook wanted to point out just how dominant that duo was during their days with the Houston Texans.
Per Stainbrook, Watson had a passer rating of 101.0 with 9,716 yards, 71 touchdowns, and 29 interceptions across 38 games together.
When Deshaun Watson and DeAndre Hopkins were on the field at the same time in Houston, Watson had a passer rating of 101.0 with 9,716 yards, 71 touchdowns, and 29 interceptions. The pair have played together in 38 games. #Browns

— Brad Stainbrook (@StainbrookNFL) May 31, 2023
Those are mouth-watering numbers for Browns fans, and Kevin Stefanski didn't exactly rule out the possibility of the team making a run at the Clemson product.
When asked about it, Watson also admitted that he's been in touch with Hopkins, obviously adding that he would love to team up with him in Cleveland again, but adding that it won't be entirely up to him.
GM Andrew Berry has been quite aggressive throughout the offseason and he did say that he wouldn't hesitate to keep adding more veterans if the opportunity presented itself.
Truth be told, it's hard to think of a better opportunity to strengthen the passing game, as Hopkins is one of the most dominant wideouts in the league, even at his age.
Even so, the Browns will likely face some steep competition for his services.
He's already been tied to the likes of the New York Jets, Baltimore Ravens, Buffalo Bills, Kansas City Chiefs, and even Dallas Cowboys, so all fans can hope is that he's looking forward to running it back with the best quarterback he's ever had.