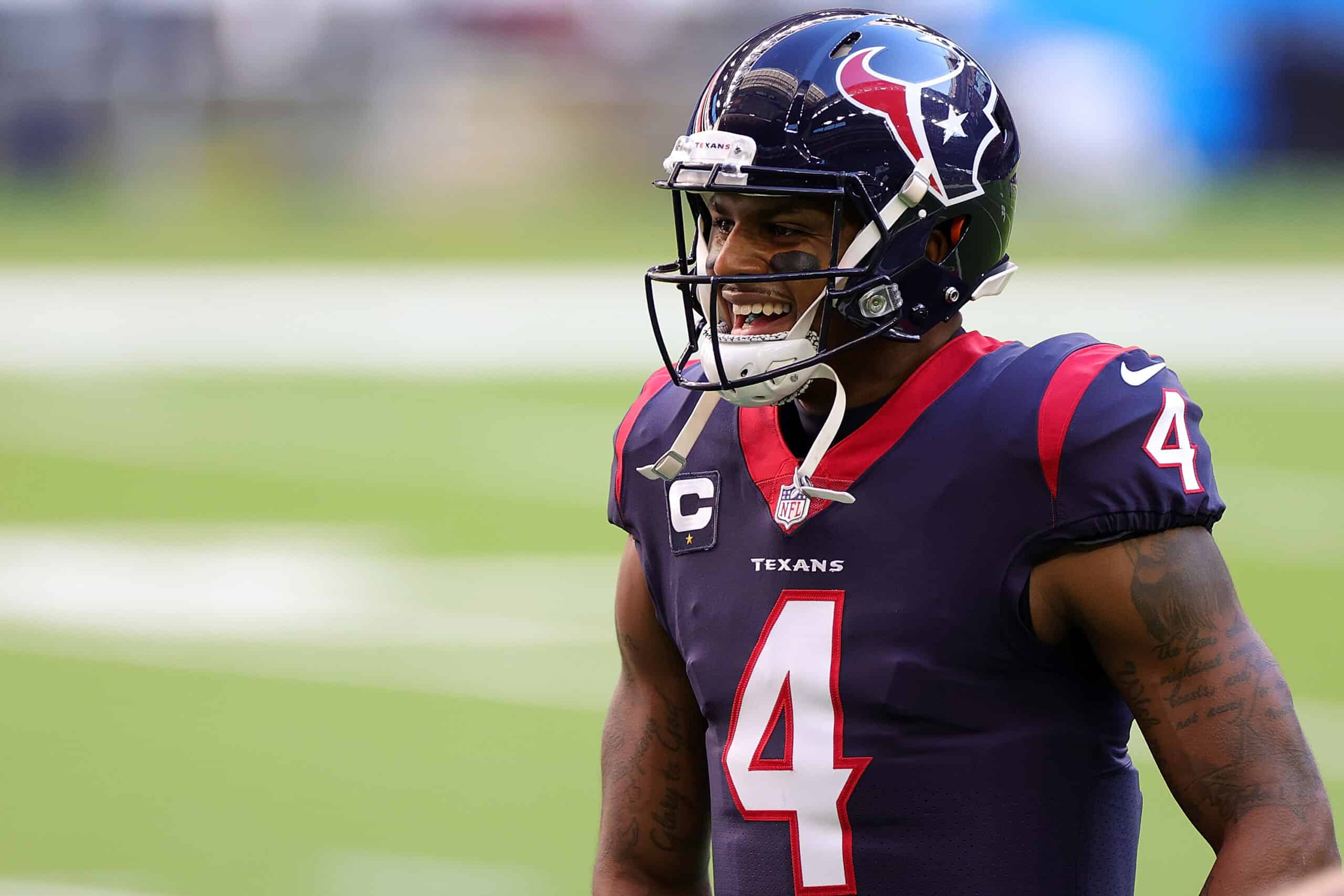 The unexpected has happened.
Just one day after being told they were out of the running, the Cleveland Browns have landed quarterback Deshaun Watson in a blockbuster trade.
A lot of this rested solely on Watson and where he wanted to play next.
Earlier this week, the Saints and Falcons seemed to emerge as front runners in the race.
But, in a surprise twist, the Browns ended up being the team to get him.
Browns are giving Deshaun Watson a new deal, per sources. The $184M over the first four years of this contract is a $48M raise over the $136M he was scheduled to make over the same four years on the previous contract – a $12M a-year raise in that span.

— Adam Schefter (@AdamSchefter) March 18, 2022
Obviously, this is a huge move for the Browns franchise.
Watson had to choose to come to Cleveland, and he did.
A Top-Tier Destination
We've all seen and heard the jokes over the years.
All the lines about no one wanting to Cleveland have been reused and recycled for years.
The team getting Odell Beckham Jr. before the 2019 season seemed to push things in the other direction.
Now, northeast Ohioans can feel confident knowing stars want to come play for their pro football team.
Whatever Andrew Berry's sale pitch was, it worked, big time. It's crazy how in 24 hours Watson went from totally out on Cleveland to making them his number one choice.
Now, how much of that is Berry working his magic versus how much Watson truly liked this environment?
I suppose we'll never have an exact answer to that. Regardless, Watson chose Cleveland.
It's not like the Texans front office is in position to send him somewhere he doesn't want to go.
If the Browns wanted him, they had to convince him Cleveland is the real deal.
And they did, with an absurd amount of assets and money changing hands.
Incredible. Most combined assets/$$ given to a player in the history of football. And everyone said he was never coming to Cleveland

— Anthony Lima (@SportsBoyTony) March 18, 2022
It Divides Fans
The news Watson has made recently is what prevents the entire Browns fan base from celebrating until no tomorrow.
Some will feel one way, others will feel another.
That's just how these types of scenarios work.
However, it does seem to be more serious than the "pro-Baker" or "anti-Baker" debates.
With the accusations Watson faced, the Browns may lose some fans for life.
The flip side of that, of course, is that Watson's talent could certainly bring in plenty more.
For those who are excited, I get it. For those who are conflicted, I get it. For those who are pissed, I get it. #Browns

— Jeff-LJ-Lloyd (@Jeff_LJ_Lloyd) March 18, 2022
They're In it to Win it
This trade leaves no doubt the Browns are all in on a Super Bowl run right now.
Trading away three first-round draft picks for a star brings that sort of need for instant success.
Browns and Texans still are finalizing official trade compensation for Deshaun Watson, but it is expected to include three first-round picks, a third-round pick and potentially a fifth-round pick, league sources tell ESPN.

Five picks for Watson.

— Adam Schefter (@AdamSchefter) March 18, 2022
The money is also a huge factor.
With Watson's big pay day, the Browns are extremely limited in terms of wiggle room with the cap space.
There won't be many more, if any, big name guys coming in over the next few years.
This is the core they have, plus draft picks or guys they try to get on the veteran minimum salary.
This is music to fans' ears. It's not too long ago it seemed like the franchise wanted to lose on purpose as they went 1-31 in a two-year stretch.
Now, they have a top-tier quarterback with talent loaded around him.
The Browns are in it to win it.