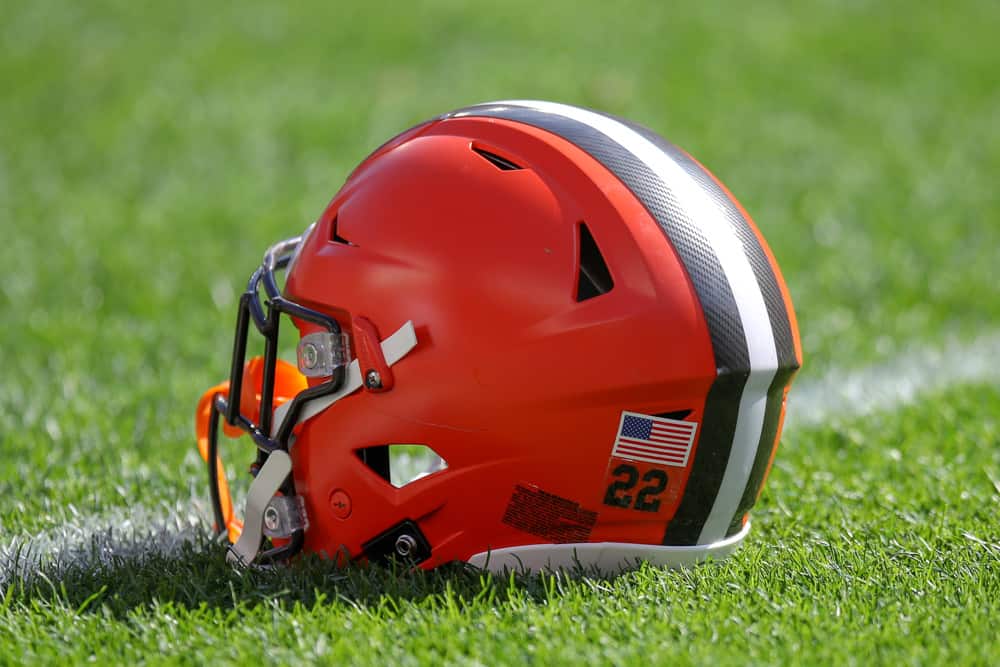 Coming off the loss to the Raiders, the Cleveland Browns desperately needed the bye week to recharge.
After this weekends' slate of games, the Browns now find themselves tied with the Colts for the 8th and final playoff spot in the AFC.
That could change with this weekends matchup against the Texans, who currently sit at 2-6 and coming off of a 27-25 win against a rebuilding Jacksonville Jaguars squad.
Here are 2 Browns that could have huge games this weekend.
1. Kareem Hunt
The last few weeks haven't been the greatest for Kareem Hunt.
The last three games, Hunt's stat lines have been:
Steelers-13 carries, 40 yards.
Bengals-18 carries, 76 yards.
Raiders-14 carries, 66 yards.
While the Browns were playing from behind in all 3 of these games, it's safe to say that Hunt produced much better before Nick Chubb went down.
All that could change this week, though.
While Chubb could be returning from injury this week, I would expect Coach Stefanski to give Hunt most of the carries this week.
That is half of the reason I think Hunt will have a good game.
The other is this Texans defense isn't good.
Ranked 30th overall in the NFL, the Texans surrender an average of 416.9 yards per game, according to ESPN.com.
This includes 1,276 yards on the ground, including 5 games where they have given up 90+ yards.
Couple that kind of defensive showing and Hunt's breakaway abilities, Hunt could add to this total.
#Browns Kareem Hunt leads the league in rushes of 10+ yards (20) pic.twitter.com/pUlZbdnaeL

— MoreForYouCleveland (@MoreForYou_CLE) November 6, 2020
2. Baker Mayfield
Keep in mind, this is dependent on Baker Mayfield being cleared after being put on the reserve/COVID-19 list yesterday after coming into contact with a staffer who tested positive for the virus.
The last time Mayfield and the Browns played the Texans was Dec. 2, 2018, where the Browns lost 29-13.
Mayfield went 29-43 for 397 yards and a touchdown, but also threw three interceptions.
This isn't the same Texans team, though.
Earlier I mentioned that the Texans are fielding the 30th ranked defense in the league.
Their defensive backfield isn't what you would call a who's who in the league.
Starting corner Bradley Roby is coming off of a knee injury, and Vernon Hargreaves III wouldn't start on most teams.
If Mayfield is given time, he could pick this defense apart.
Wyatt Teller is expected to return this week, as is Nick Chubb.
Having that extra protection up front and weapon in the backfield will only make Mayfield more effective.
The Texans give up 30.3 points per game, which would fit be right in Mayfield's wheelhouse, because he's been effective in the red zone.
Highest-graded red-zone QBs:

🔸 Russell Wilson – 92.6
🔸 Kirk Cousins – 89.8
🔸 Baker Mayfield – 86.8
🔸 Tom Brady – 84.5
🔸 Drew Lock – 83.2 pic.twitter.com/KDyIdPyMMI

— PFF (@PFF) November 4, 2020
This is a perfect bounce-back game for the Browns.
While the weather in the Raiders game affected gameplay, Browns wide receivers dropped 5 passes, stalling the offense in crucial drives.
The Texans are a perfect foe for the Browns coming off the bye.
They'll get key players back from injury, and the Texans are a bad team that can help the Browns find their groove.
The game will be played at FirstEnergy Stadium in Cleveland, with a 1:00 p.m. kickoff.