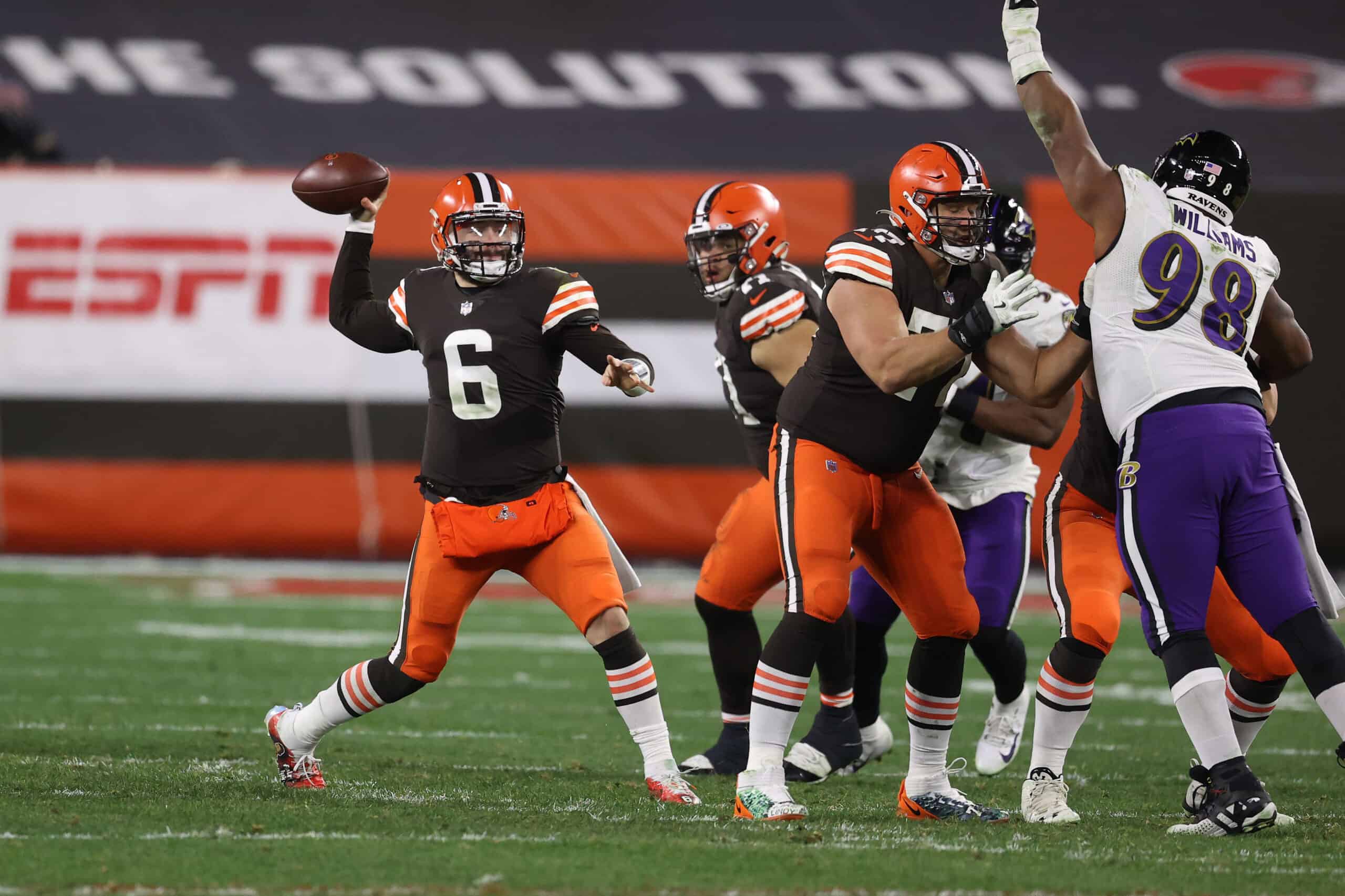 It's hard to believe that it's already going to be Week 12 of the NFL season.
This season has gone by quickly, but there is still plenty more football to be played.
In fact, the Cleveland Browns head into a huge matchup against the Baltimore Ravens in Week 12.
At this point in the season, Cleveland needs to win this matchup.
They cannot afford to be losing divisional contests this late in the season.
That being said, they need to do a few things right in order to win this game.
1. Feed Nick Chubb
There's not a lot of things going right for the Browns on offense at this moment.
However, running back Nick Chubb has remained a reliable source of production.
In fact, Chubb has at least 100 yards of rushing in four of his last five games.
He has been carrying this offense and his back and will likely need to do it again in Week 12.
Last week, Chubb had 130 yards on the ground and hauled in a receiving touchdown as well.
NICK CHUBB SCORES A TOUCHDOWN AND CASHES THE SQUAD RIDE 🤑

LETSS GOOOOOOOOOOOO

(via @NFL)pic.twitter.com/ZmXJ70TuDD

— br_betting (@br_betting) November 21, 2021
The two-time Pro Bowl back continues to look unstoppable even four years into his professional career.
It's also worth noting that the Ravens are middle of the road when it comes to containing the running game.
This is the first meeting of the season between these two teams, but Chubb should be able to have success.
The Browns are going to need to rely on the running game to beat Baltimore.
2. Slow Down Lamar Jackson
It's not exactly an easy task trying to slow down former MVP quarterback Lamar Jackson.
Luckily for Cleveland, Jackson might not be at 100 percent health after missing Week 11.
He sat out during the victory over the Chicago Bears due to an illness.
It's assumed that Jackson will play in Week 12, so the Browns must find a way to contain him.
Sadly, Browns fans are aware of how dangerous Jackson can be on the football field.
In honor of it being Browns week for the Ravens, here's Lamar Jackson throwing a touchdown to Marquise Brown immediately after coming back from having to go to the locker room with cramps pic.twitter.com/BUHZRaW9YW

— Kevin Oestreicher (@koestreicher34) November 23, 2021
The good news is, the Browns have Myles Garrett and Anthony Walker on their defense.
Both players are playing extremely well this season and need to continue doing that this week.
This Ravens offense runs through Jackson, so the Browns need to force them to change up their scheme.
Possibly, Cleveland needs to shake up their defensive scheme and show Jackson something different.
They cannot let Jackson have time in the pocket or it won't be a game for long.
3. Get Austin Hooper Involved
For some reason, tight end Austin Hooper hasn't found much success in Cleveland.
Often times, Hooper is a forgotten man on offense, which is a real shame.
Hooper has shown that he is capable of making big plays for this offense.
This season-saving catch from Austin Hooper 🤯

(via @thecheckdown)pic.twitter.com/iNels878DP

— Bleacher Report (@BleacherReport) January 17, 2021
That being said, the Browns need to get their two-time Pro Bowl tight end more involved in Week 12.
The Ravens defense has struggled to contain tight ends all season long.
Hooper is coming off a four-catch performance for over 50 yards against the Detroit Lions.
Now, the Browns need to make sure Hooper continues getting targeted on Sunday.
Cleveland must exploit one of the few weaknesses on this Ravens defense.
Hooper has the potential and ability to have a big game in Week 12.