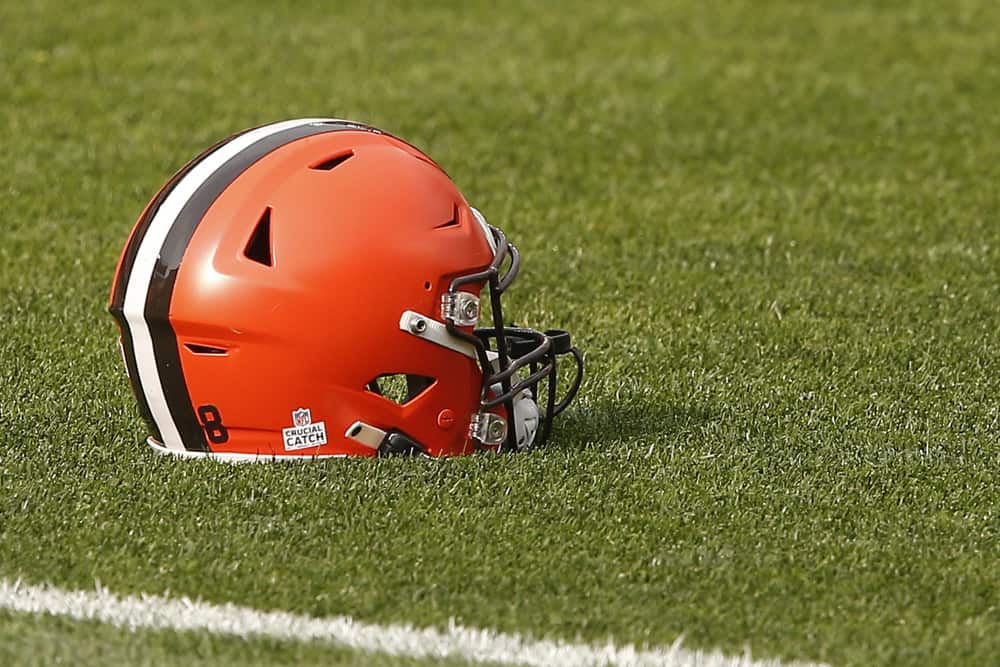 The Cleveland Browns definitely embodied the "next man up" approach in 2020 to overcome injuries and COVID-19.
It seems like nearly everyone got playing time even players that Baker Mayfield himself didn't know much about.
Baker Mayfield said he introduced himself to Blake Hance before the game. Hance finished the game at LG.

— Tony Grossi (@TonyGrossi) January 11, 2021
With that being said, the Browns enter the 2021 offseason with 25 free agents.
GM Andrew Berry has a lot of decisions to make about those 25 players in addition to extensions for Chubb and Mayfield and the NFL Draft.
Of the 25 on the Browns list, here are three that the Browns can not let walk and should be with the team in 2021.
1. Rashard Higgins, Wide Receiver
#Browns avg. yards per route run among 112 WRs with qualifying snaps in 2020:

Jarvis Landry – 2.11 (17th)
Rashard Higgins – 2.04 (23rd) pic.twitter.com/8Hz36otgRy

— PFF CLE Browns (@PFF_Browns) January 20, 2021
Higgins has always been a favorite target of Mayfield, and that was certainly evident after Odell Beckham Jr. went down with injury in late October.
Keeping the offense humming in 2021 is vital so it is important to keep the pieces together.
(The same cannot be said of the defense which needs major reworking.)
2020 was his best year statistically.
Higgins had 599 yards receiving, and he caught 37 out of his 52 targeted passes.
He also scored 4 touchdowns.
Despite the unfortunate touchback call in the Chiefs game, Higgins also performed well in the playoffs.
He had 7 catches for 116 yards.
Higgins is 26 years old and needs to be a priority for re-signing.
2. KhaDarel Hodge, Wide Receiver
Khadarel Hodge channelling his inner OBJ today#Browns #DawgCheck #DawgsGottaEat #GoBrowns pic.twitter.com/v9C5di8wSC

— Doron Kutash (@__The_Source__) November 22, 2020
Like Higgins, Hodge is 26 years old.
He was an UDFA who played for the Rams before joining the Browns for the 2019 and 2020 seasons.
Hodge played in an injury-shortened season of 9 games but had 11 catches for 180 yards.
The Browns need backups for OBJ and Landry and those backups should come from within and be players with whom Mayfield has established chemistry.
Continuity in the offense should be the theme for 2021 which is why Hodge needs to remain with the team.
Because he is a restricted rights free agent, the Browns have the ability to match any offer he receives from another team or just sign him outright.
3. Cody Parkey, Kicker
Parkey definitely had his ups and downs in 2020.
Kicking has become a perplexing thing in the NFL.
Even the stalwarts (Baltimore's Justin Tucker) struggled at times.
They said 2020 was a weird year, but 2021 might be even weirder…

Justin Tucker doinked two field goals last night. Meanwhile, Cody Parkey just nailed a 46-yarder. #NFL #CLEvsKC

— Mark Bergin (@mdbergin) January 17, 2021
It is unclear why extra points are not a foregone conclusion as they once were.
Remember, Parkey came back into the fold because Austin Seibert had a bad game in Week 1 against the Ravens.
Keeping Parkey should be a short-term priority.
There are so many other issues to address that having Parkey on the team is just one less thing on the Browns' list.
Why No Defensive Players?
The Browns' defense struggled mightily during the season, and the defensive play that knocked the Browns out of the playoffs (backup Chiefs' quarterback Chad Henne's 3rd down and 14 conversion) illustrates that change is necessary.
Appreciation post for Chad Henne. #Chiefs #ChiefsKingdom pic.twitter.com/LDv3WVFKcr

— Chiefs Hive (@chiefshive) January 18, 2021
Of course, the Browns' defense had injuries and COVID-19 issues, and there are a host of free agents that were signed for the 2020 season that got more playing time than anyone expected.
The 2021 free agent signings for the Browns defense should and will come from outside the organization or through the NFL draft.