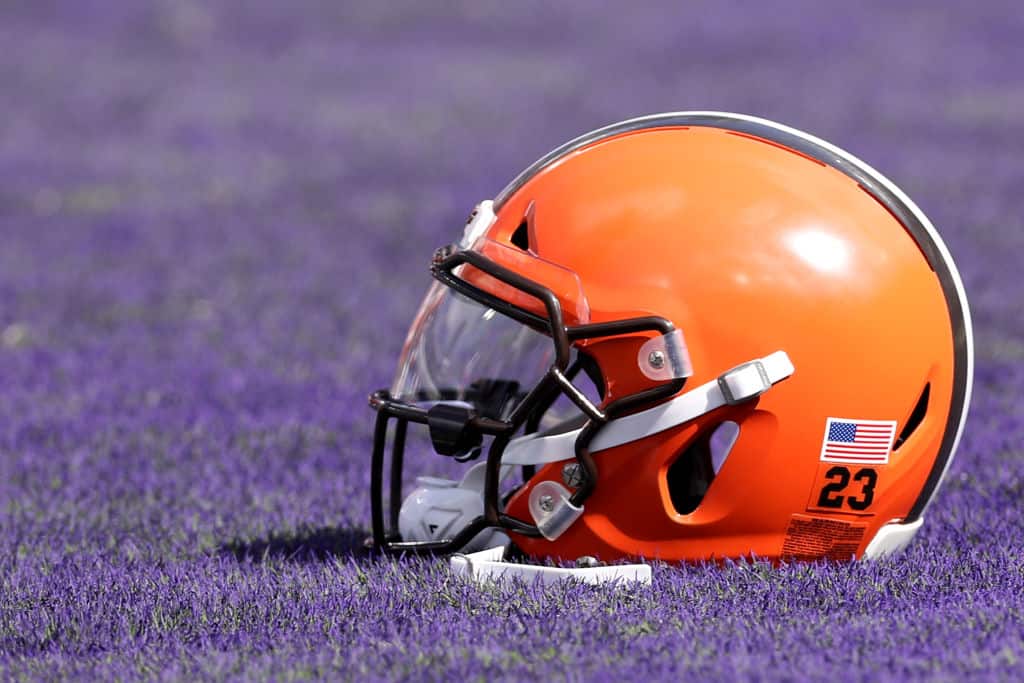 The Cleveland Browns' wide receivers are having a great summer so far.
Guys are competing hard at training camp and earning valuable reps while they fight for depth chart positioning.
One of those receivers turning some heads is rookie Cedric Tillman.
The third-round pick out of Tennessee is making the most of his opportunities thus far.
But will it be enough to earn snaps in the regular season?
Browns analyst Tony Grossi thinks so.
Grossi said he believes Tillman will contribute as a rookie during an interview segment on ESPN Cleveland.
"I think he's gonna contribute as a rookie," – @TonyGrossi on Cedric Tillman having a strong training camp. pic.twitter.com/UWzB6YVmmi

— ESPN Cleveland (@ESPNCleveland) August 2, 2023
Is this a bit overly optimistic for Tillman?
Or does he truly have a shot to work his way up the depth chart?
Tillman's Training Camp
Newcomer Elijah Moore has garnered much attention towards Cleveland's receivers at camp.
Tillman isn't to be ignored, however.
Just the other day, he made one of the best catches of training camp to this point.
Ladies and gentlemen…

Introducing Cedric Tillman. #Browns #NFL pic.twitter.com/DDWVuoEcRr

— Browns fan UK (@brownsfanuk) August 1, 2023
Offensive coordinator Alex Van Pelt has also raved about Tillman.
He credits Cedric for making good plays on the ball and bringing all-around great effort by just going out there and "grinding".
Browns OC Alex Van Pelt on former Tennessee WR Cedric Tillman so far in training camp pic.twitter.com/xII67UdNav

— zach ragan (@zachTNT) August 2, 2023
That's high praise for a rookie from his offensive coordinator.
AP reporter Tom Withers is another who's taken notice of Tillman, tweeting that he doesn't look like a rookie.
Kept close eye on Browns receivers while in West Virginia. Very impressed with Elijah Moore, who is fast fast as well as rookie Cedric Tillman, who doesn't look like a rookie.

— Tom Withers (@twithersAP) July 25, 2023
Tillman seems to be doing everything the Browns are asking of him and then some so far this summer.
Grossi's comparison between David Bell and Tillman is interesting.
Bell, a third-round pick last year out of Purdue, appeared in 16 games as a rookie and made 24 catches for 214 yards.
Currently, Cleveland's unofficial depth chart ahead of Thursday night's preseason game has Tillman listed as the backup for Moore.
That will change once Amari Cooper is added and training camp battles continue.
Still, this is a great start to Tillman's NFL career if he can find a way to become a part of Cleveland's offense this season.