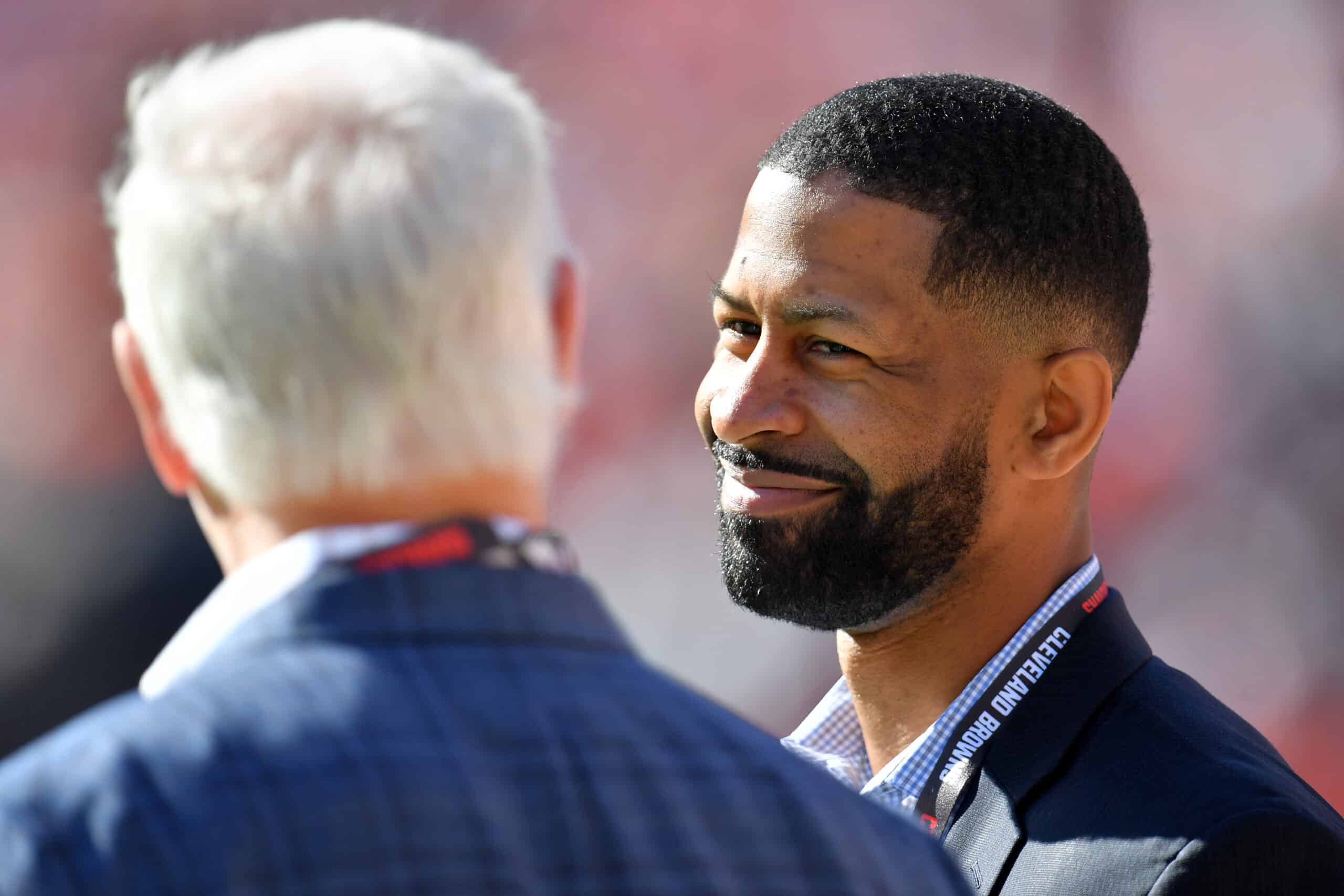 After a relatively slow start to the offseason cycle, the Cleveland Browns have strung together several moves, which, for the most part, have delighted their fanbase.
While the Cleveland faithful is typically less than optimistic, the team's recent transactions have given them hope.
As Browns analyst Tony Grossi put it, the offseason has been "encouraging."
One word to describe the #Browns off-season to this point: @TonyGrossi – Encouraging pic.twitter.com/5PjvhvCM40

— ESPN Cleveland (@ESPNCleveland) March 23, 2023
To begin the offseason, many fans were banging the drum for the team to add a wide receiver, adding depth to their room.
The organization responded accordingly, trading away a second-round pick for Elijah Moore.
Moore is a young receiver who was highly touted out of college.
With just two years of NFL experience, Moore has an opportunity to connect with Deshaun Watson, helping to build the Browns' offense.
This wasn't the only impactful move the Browns have made thus far, as they have also bolstered their defense.
Juan Thornhill, Dalvin Tomlinson, and Ogbonnia Okoronkwo are just three of their top signings.
They have also added Trysten Hill, Jordan Kunaszyk, and Mike Ford, who could each contribute as well.
Ultimately, it appears that the organization is committed to making the necessary changes to make a splash during the 2023 season.
The AFC North is a difficult division, especially considering that the Cincinnati Bengals have only gotten stronger.
Hope can be a dangerous thing for a fanbase, which is what the Browns' faithful currently have with these moves in mind.
The coming weeks should provide additional clarity for the fanbase, as the team continues to add and shape its roster.