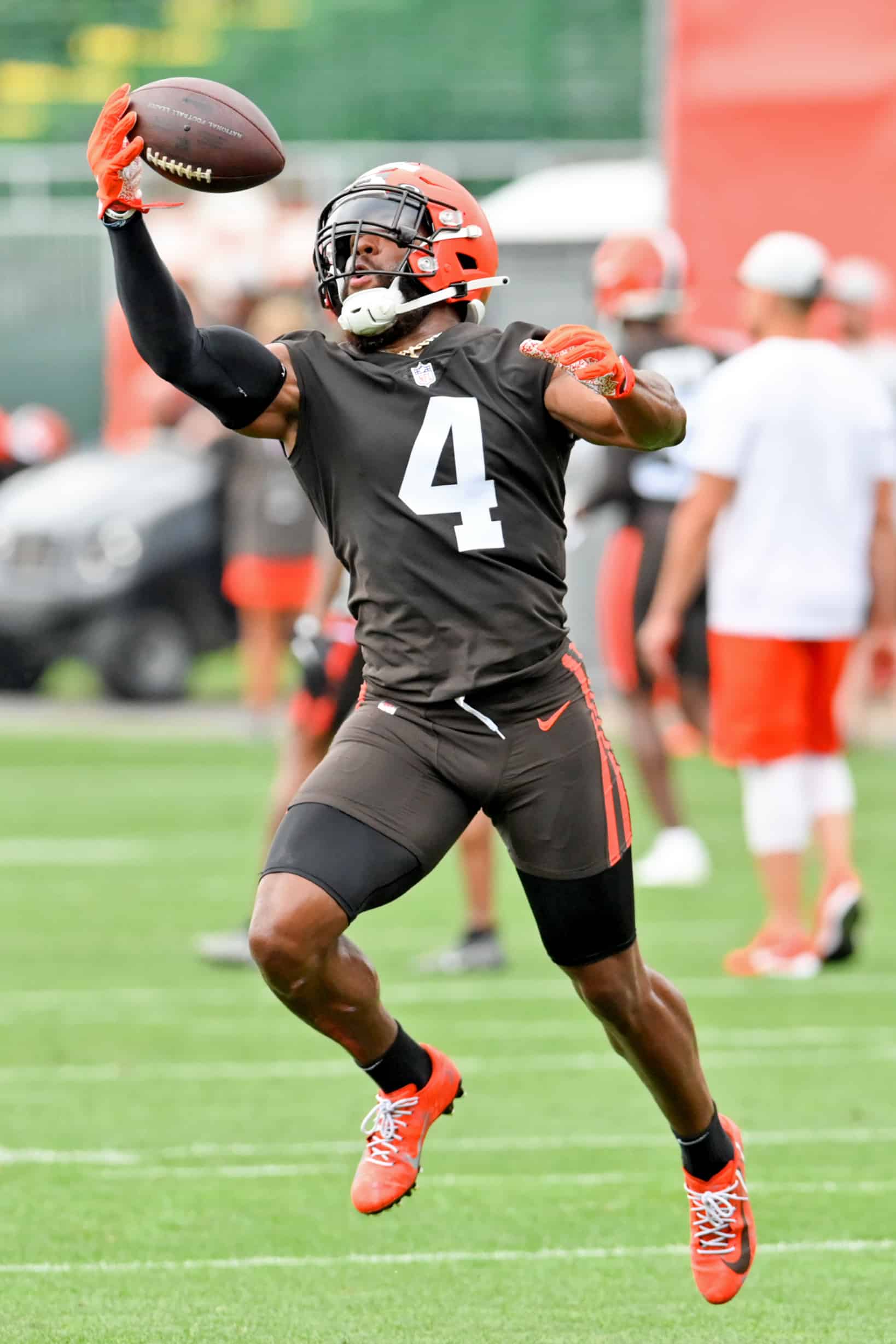 The Cleveland Browns received positive news regarding linebacker Anthony Walker's knee injury.
On Monday, there was a lot of concern as he left the field and was awaiting an MRI.
Coach Stefanski updated Walker's status on Tuesday.
He said that Walker will likely miss a week or so, but surgery is not necessary.
LB Anthony Walker has a knee injury, won't require surgery, Stefanski says.

"It's a week plus but we'll see."

— Andrew Gribble (@Andrew_Gribble) August 3, 2021
Walker has been on the field today watching from the sidelines with his left knee wrapped.
He was walking on his own and did not require crutches.
#Browns LB Anthony Walker Jr. watching walk through. He has wrap on left leg. No injury update yet.

— Tom Withers (@twithersAP) August 3, 2021
The #Browns dodged a major bullet with LB Anthony Walker, he won't need surgery but will be out "a week plus" according to coach Stefanski.

— MoreForYouCleveland (@MoreForYou_CLE) August 3, 2021
Walker's Role
He is expected to be the signal caller for defense and an integral part of this revamped defense.
LB Anthony Walker will serve the role as "signal-caller" for the #Browns this season. (via clevelanddotcom)

He called the defense for the Colts last year. pic.twitter.com/Q5qY3RNShe

— MoreForYouCleveland (@MoreForYou_CLE) July 29, 2021
Signed in the offseason as a free agent from the Indianapolis Colts, Walker has a one-year deal with the Browns.
With rookie linebacker Jeremiah Owusu-Koramoah on the Reserve/COVID-19 list, the Browns are already down one linebacker since the beginning of camp.
Mack Wilson, whose playing time could be in jeopardy this season, has stepped up in JOK's absence and has leaned on Walker as a mentor.
Coach Stefanski talked about Wilson's progression.
"Mack is in a great place. He's working really, really hard. He had a great offseason. Both physically and mentally what he did within the scheme, I thought he did a nice job. He's out here, and I think we can't look too much into who's running with the ones. This is a competition, and we're all competing. Now, we are going to start in one place, but everybody is fighting for those jobs every single day. Mack is doing a nice job."
Who Will Be The Signal Caller?
#Browns safety John Johnson III said middle linebacker Anthony Walker Jr. is the signal caller on defense and will handle the responsibility well. Johnson filled the role last season for the #Rams and their No. 1-ranked defense.

— Nate Ulrich (@ByNateUlrich) July 29, 2021
In Walker's absence, it remains to be seen if the Browns will lean on free safety John Johnson III, acquired via free agency from the Los Angeles Rams in the offseason, to be a signal-caller.
He filled that role for the Rams in 2020.