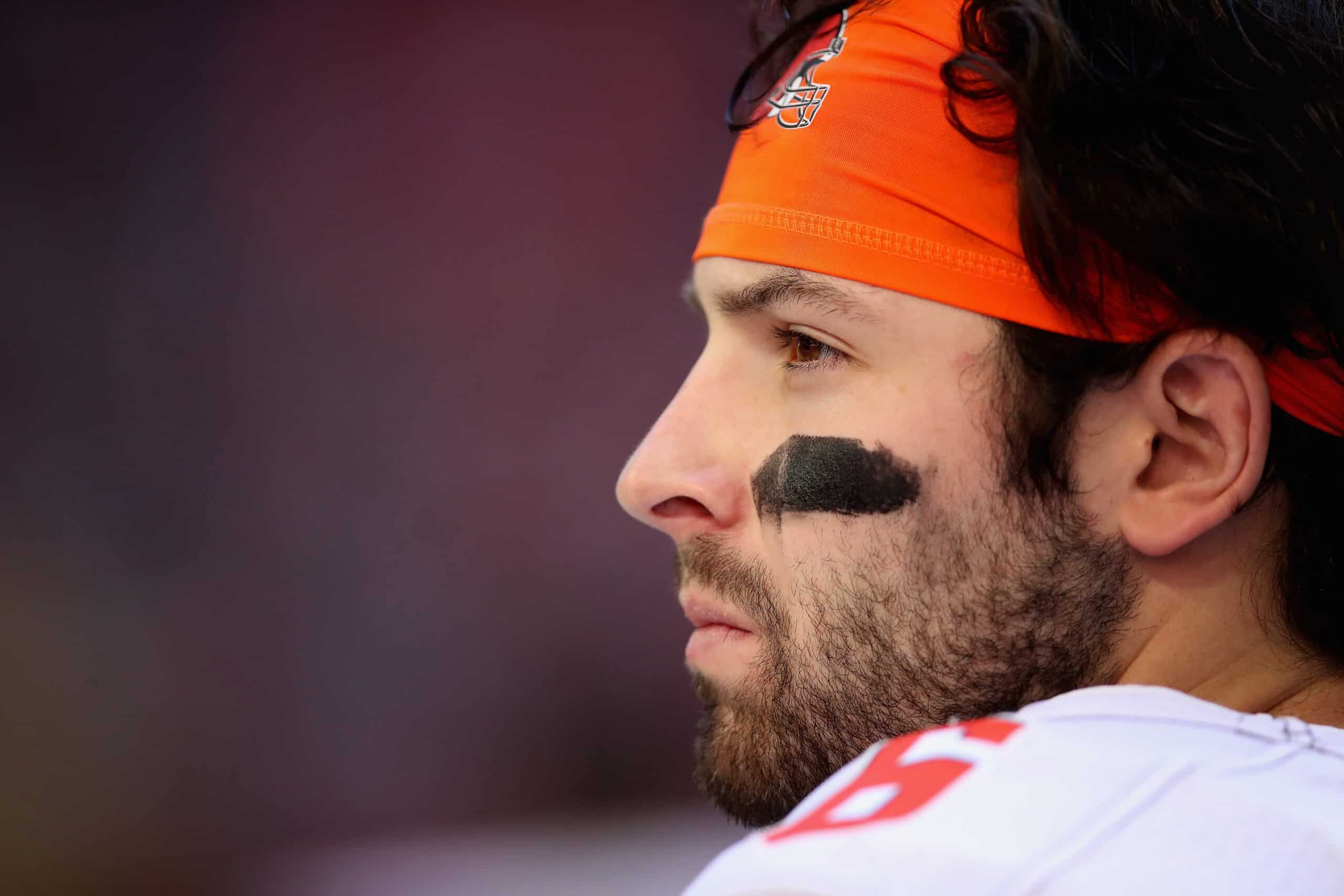 It looks like Cleveland Browns quarterback Baker Mayfield is doing a lot of introspection this week.
After his disappointing performance against the Vikings, Mayfield is mentally trying to right the ship before he gets out on the field on Sunday against a very tough Los Angeles Chargers team.
On Wednesday night, Mayfield shared his thoughts with us via Instagram.
#Browns Baker Mayfield has a reminder for everyone on IG about who he is: pic.twitter.com/OlOYKCXSoW

— Mary Kay Cabot (@MaryKayCabot) October 7, 2021
"People seem to forget how I got here… nothing was given. Everything earned. Ups and downs. Came out stronger & better every time. God blessed me with the mental and physical strength to not only make it through adversity, but to also grow through those trials that nobody else could handle. I'll always be striving to get better… which I will continue to have that mindset.

"Winning is the priority for me, always has been, and always will be. That's why I was brought to Cleveland, to change that narrative and impact others along the way.

"That being said, we have a great group, I have their back and they have mine. I'm gonna battle for these guys every single week, on to the next challenge."
Mayfield Is In An Unenviable Position
Baker Mayfield: "I really don't think it's that complicated… Just gotta make the damn play. It's that simple." #Browns pic.twitter.com/rAWW4dx0dL

— clevelanddotcom (@clevelanddotcom) October 6, 2021
Sitting and thinking about the Vikings game is inevitable for Mayfield.
However, listening to the media and analysts dissect it is probably worse.
This message is meant to dispel some of the intense criticism and hate spewed his way in the past few days.
Hopefully, it is cathartic for him because it could backfire and add to the media fury over him this week.
Again, Baker Mayfield didn't have to say anything. Yes, he played poorly but his team won this past weekend. Show up and show out. That's it. Everything else takes care of itself.

— Brent Sobleski (@brentsobleski) October 7, 2021
What It Means
It means that Mayfield is hearing the talk.
No one has ever questioned his toughness or his grit.
His heart and dedication have never been an issue either.
Mayfield is showing us his maturity.
He knows how much the Browns have done in recent years to build a championship team.
Mayfield knows the stakes are high.
He has to rise to the occasion.
His teammates and coaches believe in him.
#Browns Nick Chubb on Baker Mayfield bouncing back. pic.twitter.com/pjZnIrVWXw

— Fred Greetham (@FredGreetham9) October 6, 2021
#Browns Kevin Stefanski on Baker Mayfield bouncing back this week. pic.twitter.com/dGcyTJJo9B

— Fred Greetham (@FredGreetham9) October 6, 2021
That's what matters.
Conclusion
The bottom line is that the Browns need to fix the mistakes and play smarter each week.
It is a long 17 game season so there is a lot of football yet to be played.
The Browns are 3-1 and tied for first place in the AFC North division.
That's not a bad place to be especially compared to years past.
It's Wednesday morning and ppl are still arguing on this app over Baker Mayfield and the 3-1 #Browns. Imagine being here from 2009-2018.

— Ryan (@ryinohio) October 6, 2021
This is a tough stretch coming with the Chargers, Cardinals, Broncos, and Steelers on the docket.
Mayfield needs to be healthy and ready for the weeks ahead.
Hopefully sharing his thoughts on social media helps him get there.