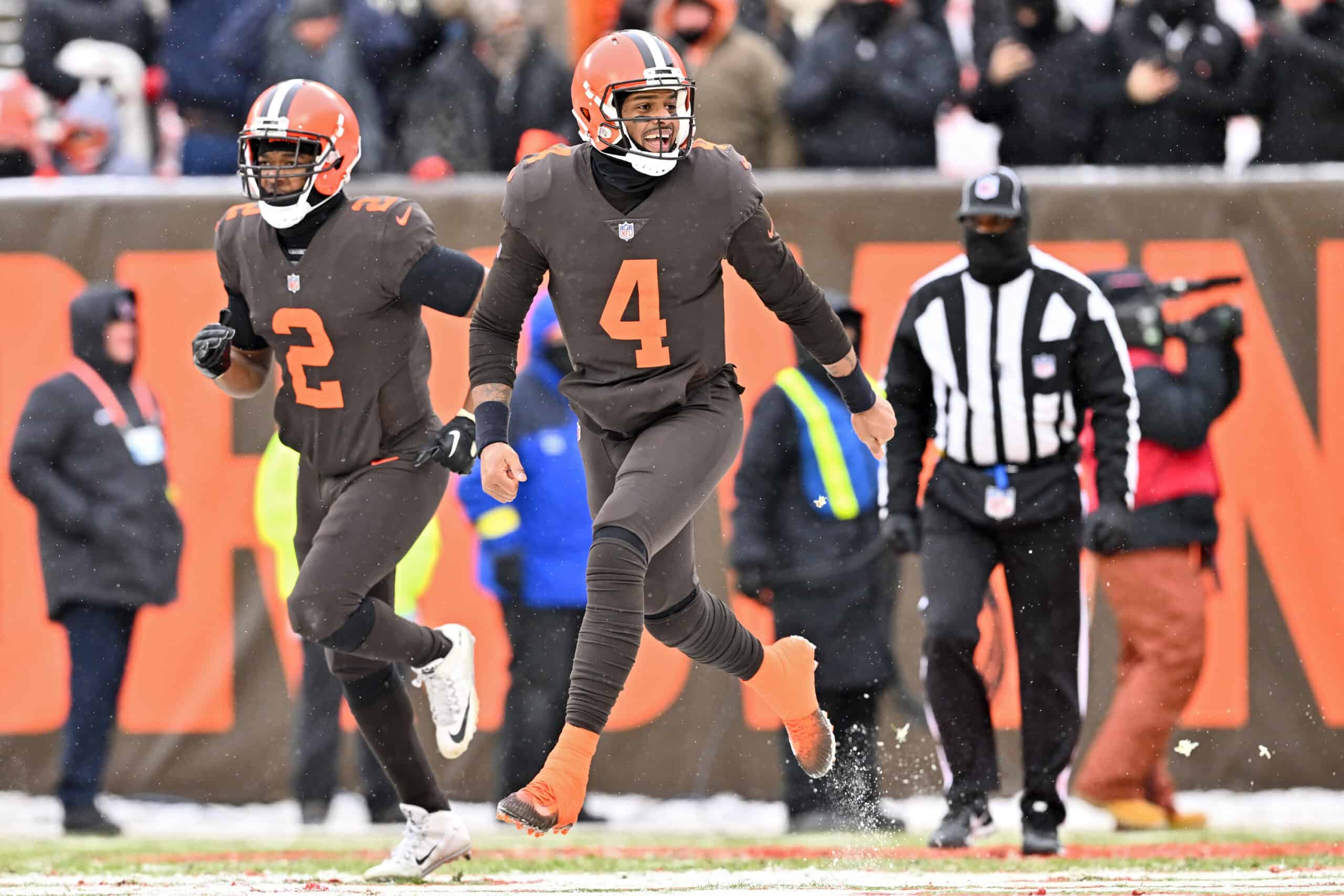 The Cleveland Browns have made some big changes this offseason.
Once the team acquired quarterback Deshaun Watson, it was safe to assume they would become more pass-heavy.
Last season Watson was suspended for the first 11 games, and he never got into a rhythm when he was eligible to play.
Cleveland relied on running backs Nick Chubb and Kareem Hunt to carry the offense.
But, in 2023, it seems like the Browns are set to turn the offense over to Watson.
The NFL has become a pass-heavy league, and that is something many Browns fans are not used to.
But, one Browns insider thinks fans should expect many more passes in 2023.
According to Tony Grossi, the Browns are expected to have a pass-heavy offense next season.
The #Browns offense is going to look VERY different next season.

Are you ready for a pass heavy offense in Cleveland, even if that means less Nick Chubb?

Presented by @FDSportsbook pic.twitter.com/o0PUemXMDU

— ESPN Cleveland (@ESPNCleveland) March 28, 2023
While Chubb will still get plenty of work on early downs, he will no longer be relied on.
Plus, the Browns are not expected to retain Hunt, which is a big loss to their running back depth.
But, with the amount of money the Browns gave Watson, he has to win them games with his arm.
He is paid like an elite quarterback and he must play like one next year.
The Browns invested in some wide receivers, to make life easier for Watson.
He still has his number-one wide receiver in Amari Cooper, but Elijah Moore and Marquise Goodwin are also joining the fold.
All of the pressure will be on Watson to make the pieces fit.