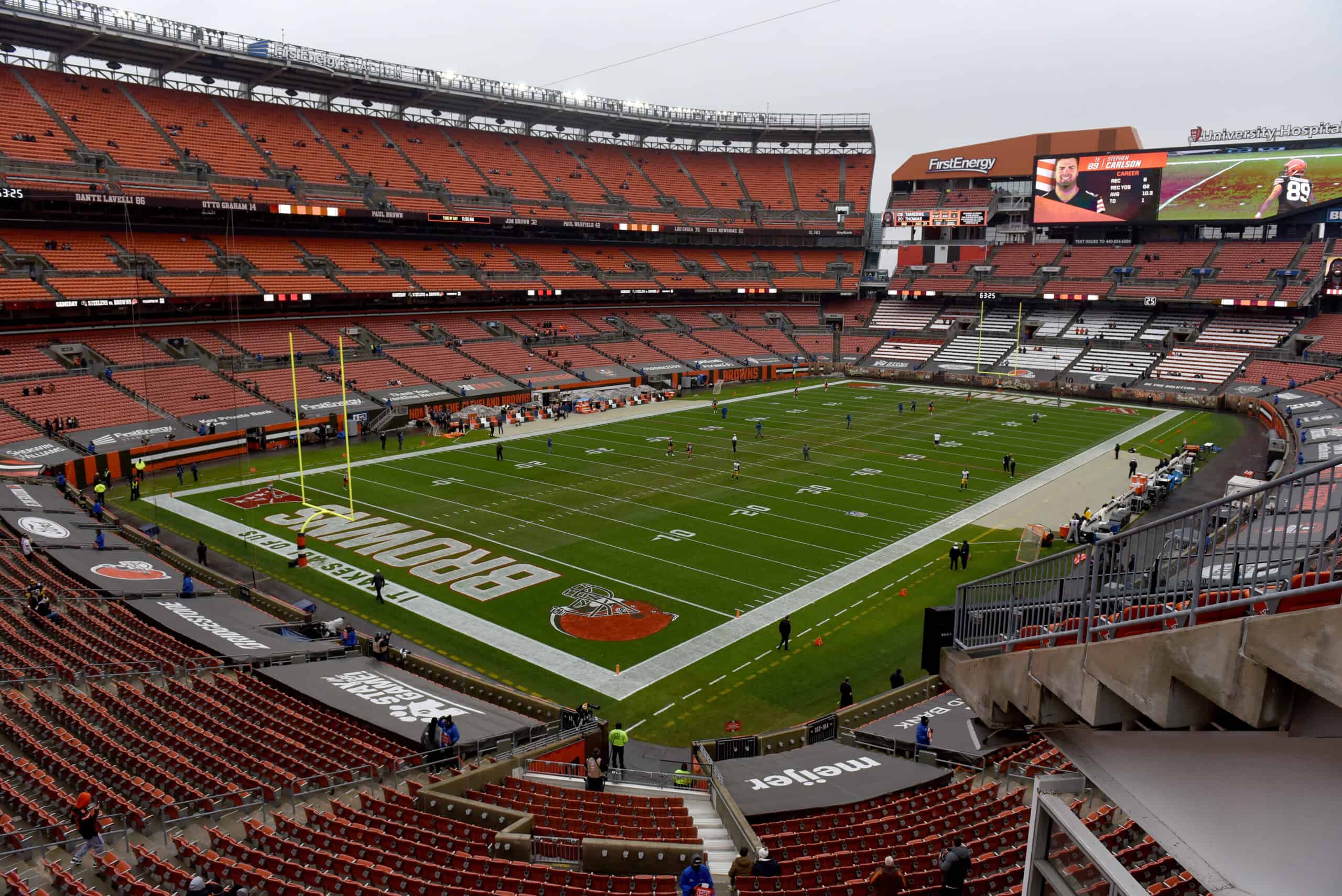 Happy Thanksgiving one and all.
As you prepare to enjoy food and fellowship with family and friends and a heaping dose of NFL football, here are the Cleveland Browns Nation news and notes for the day.
1. Browns Will Wear 75th Anniversary Uniforms On Sunday Night
#Browns are scheduled to pull out the 75th anniversary jerseys for Sunday Night Football this week in Baltimore.

(📸: @Browns) pic.twitter.com/jk8eSKdDTK

— Brad Stainbrook (@BrownsByBrad) November 24, 2021
These special uniforms were expected to be worn at different times during the season.
The last time we saw them was in Week 3 against the Chicago Bears.
These uniforms are 1-0.
Myles Garrett had a huge game against the Bears so that is a good omen leading into Sunday night.
MYLES GARRETT. 4.5 SACKS.

📺: #CHIvsCLE on FOX
📱: NFL app pic.twitter.com/8iqoPoRiWa

— NFL (@NFL) September 26, 2021
2. Wednesday's Injury Report
Per usual, the injury report for the Week 12 game is a long list for the Browns and slightly longer for the Ravens.
#Browns injury report now lists Baker Mayfield with a groin injury, no longer knee. He didn't practice today pic.twitter.com/ft0mbYJ7pI

— Nate Ulrich (@ByNateUlrich) November 24, 2021
The Ravens have 15 players listed on the injury report.
Quarterback Lamar Jackson was a full participant in practice with the flu-like illness behind him.
As he promised earlier, Lamar Jackson is here at #Ravens practice – the only QB sans long-sleeves too. #RavensFlock #CLEvsBAL pic.twitter.com/IhLm6noKfY

— Melissa Y. Kim (@melissaykim) November 24, 2021
Speaking of quarterbacks, Baker Mayfield did not practice and is listed among the 14 Browns players on the Wednesday injury report.
It is noteworthy that his laundry list of injuries had a surprise.
The knee injury was not mentioned; it was replaced with the listing of a groin injury.
He is now dealing with a left shoulder, foot, and groin injuries.
The wide receivers were not in practice either.
Jarvis Landry, Anthony Schwartz, and Donovan Peoples-Jones did not practice.
Landry appeared to aggravate his knee injury.
Schwartz and DPJ are still dealing with concussion and groin injuries respectively.
On the positive news front, Troy Hill returned to practice on Wednesday, in a limited capacity.
This is the first time he is back on the practice field after suffering that scary neck sprain against the New England Patriots.
#Browns Kevin Stefanski said Troy Hill, who suffered a neck sprain against the Patriots, is expected to get back to practice today.

"To see him come out of that and pushing towards practice is a great thing."

— Camryn Justice (@camijustice) November 24, 2021
3. Pro Bowl Voting Leaders
Voting for the 2022 Pro Bowl continues.
On Wednesday, the NFL released voting results so far.
The first round of fan voting for the Pro Bowl is in. The top 5 vote getters so far:

1. Colts RB Jonathan Taylor: 81,087
2. Rams WR Cooper Kupp: 80,673
3. Chiefs TE Travis Kelce: 79,910
4. Browns DE Myles Garrett: 76,064
5. Cowboys CB Trevon Diggs: 75,637

— Field Yates (@FieldYates) November 24, 2021
Myles Garrett is ranked fourth among all players for the highest number of votes with 76,064 votes.
Jonathan Taylor, Cooper Kupp, Travis Kelce, Garrett, and Trevon Diggs round out the top five.
Joel Bitonio is the leading vote-getter among NFL guards with 38,810.
#Browns LG Joel Bitonio is the leading Pro Bowl vote getter at his position in the NFL as well.

— Daryl Ruiter (@RuiterWrongFAN) November 24, 2021
Happy Thanksgiving!