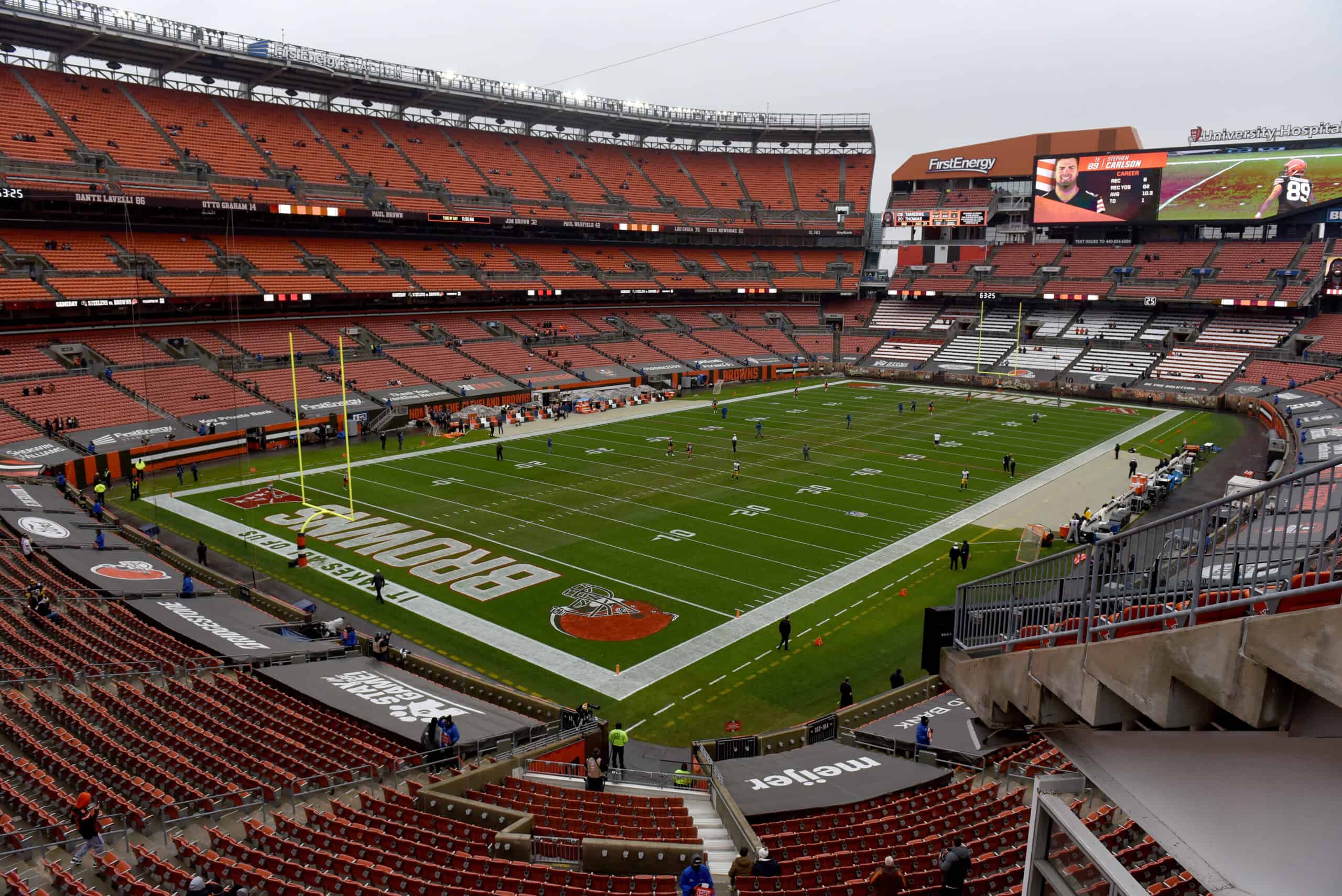 It is Sunday, February 20, 2022, and Cleveland Browns and NFL media personalities have a solution for the Pro Bowl problem.
After seeing Myles Garrett and Kareem Hunt play in the NBA Celebrity All-Star Game and digging into the vault, there is a good suggestion for the NFL to consider.
It is the top story on Sunday's Browns Nation news and notes.
1. The Pro Bowl Fix
Many complained about the friendly and casual Pro Bowl game where tackling was MIA.
Rich Eisen, after watching the NBA All-Star festivities in Cleveland this weekend, tweeted his suggestion.
From now on:

The NFL's best players do the dunk contest.

The NBA's best players do the Pro Bowl.

Fixed.

You're welcome.

— Rich Eisen (@richeisen) February 20, 2022
Eisen said the NFL's best players can do the slam dunk contest, and the NBA's players do the Pro Bowl.
It is not clear how the commissioners and agents of the leagues and players would feel about this especially those of the NBA players.
Myles Garrett is on board.
Y'all can sign me up for next years dunk contest

— Myles Garrett (@Flash_Garrett) February 20, 2022
What's old is new.
Pro football players and pro athletes of other sports were once a part of an NBA slam-dunk contest.
Check out this footage of a 1992 contest featuring Michael Irvin, Cris Carter, and Deion Sanders.
Throwback to 1992 when there was a dunk contest for pro athletes not in the NBA, featuring Michael Irvin, Deion Sanders, Ken Griffey Jr. and more 🔥

Should they bring this back? 🤔 pic.twitter.com/wuAsNQJkVK

— ESPN (@espn) February 19, 2022
2. HBCU Legacy Bowl
Saturday marked the first-ever HBCU Legacy Bowl.
Team Gaither took on Team Robinson in New Orleans to provide a showcase for NFL prospects from Historically Black Colleges and Universities.
Patrick Mahomes and Terron Armstead were on hand to lend star-studded support to the event.
An amazing day at the HBCU Legacy Bowl with students and student-athletes from many HBCUs in attendance. Sponsors @patrickmahomes and @t_armstead72 were in attendance to encourage and support. @Saints (via @hbculegacybowl) pic.twitter.com/yCvCvm2eC1

— Inspire Change (@InspireChange) February 20, 2022
🏈 @Chiefs QB @PatrickMahomes with @BCFHOF
Co-Founders Doug Williams and James "Shack" Harris at the @HBCULegacyBowl on Benson Field at Yulman Stadium!

📺: HBCU Legacy Bowl kicks off at 3 PM CT on @NFLNetwork pic.twitter.com/3YiL4EaEn3

— New Orleans Saints (@Saints) February 19, 2022
3. NFL Combine Issues
The NFL Combine is returning for 2022; it begins on March 1.
This year, the players will be kept in a "bubble" for COVID-19 reasons.
Violating the bubble will result in players being sent home.
The NFL just announced these heightened COVID-19 protocols which have frustrated many who have already scheduled their travel and logistical plans for the Combine.
The #NFL should've had hindsight months ago in the midst of a pandemic for how they would conduct Combine safety protocols because travel plans 😅 https://t.co/dwDy4elVo7

— NFL Analytics | Dr. Richard A. Donahue (@drrichdonahue) February 20, 2022
Because of restrictions at scouting combine, several draft prospects are not expected to work out in Indianapolis, and Pro Days' importance will increase in advance of the draft. Imposing work rules, including risk of being sent home, on prospective employees, not going over well https://t.co/eMyaq3i4dS

— Aaron Wilson (@AaronWilson_NFL) February 19, 2022
Another scheduling change is that the measurements, bench press, and workouts will all happen on the same day, scheduled for Day 3.
In prior years, those were separated into different days.
There is some concern that putting all of these activities in one day could cause injuries to players.
As a result, Pro Days will still be important leading up to the 2022 NFL Draft.
Happy Sunday Browns Fans!