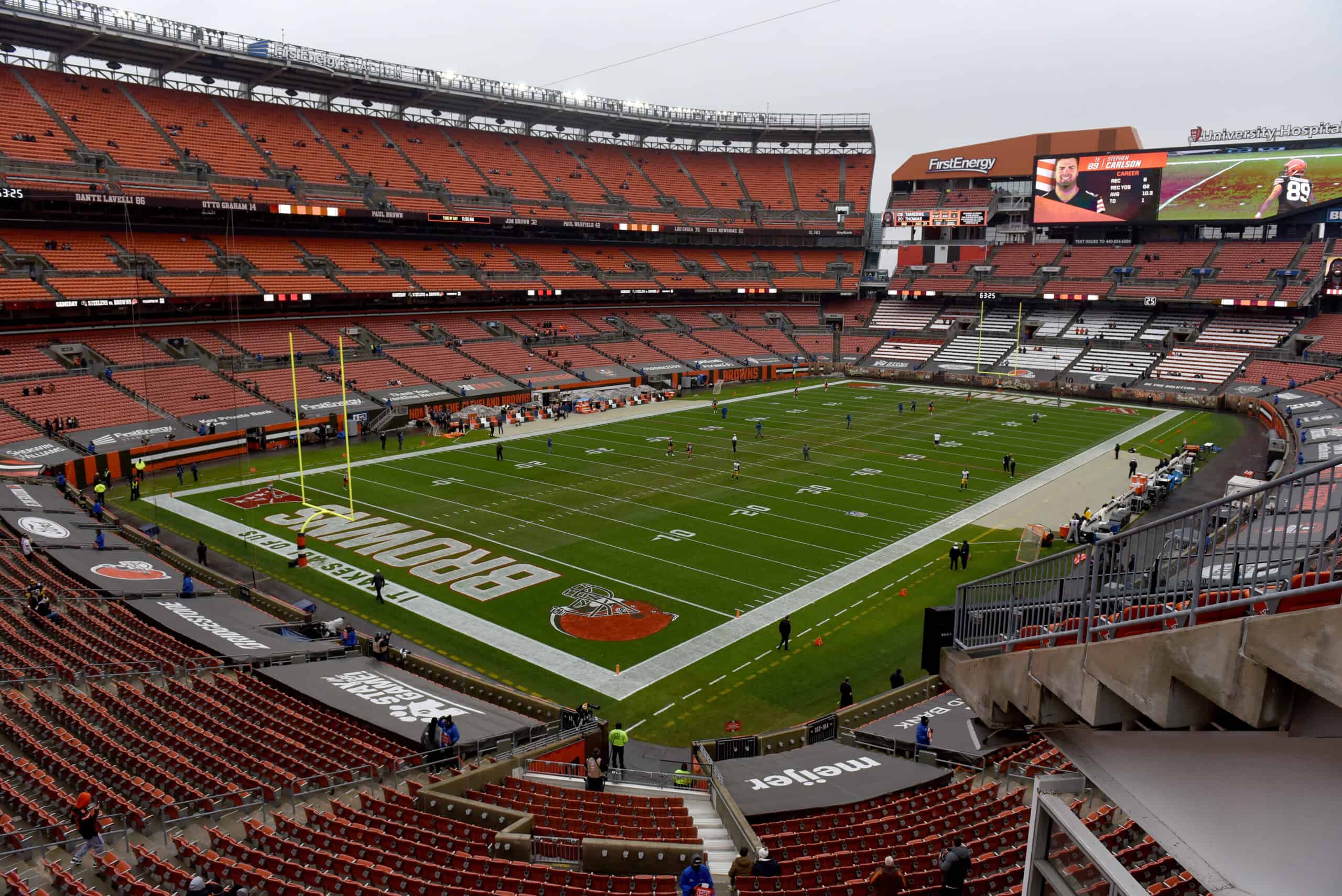 It is the day after NFL quarterbacks grabbed the news headlines instead of players getting franchise tagged.
On the homefront, the Cleveland Browns have been quiet since tagging David Njoku, but rest assured, there is plenty of work going on quietly behind the scenes.
Here is the Wednesday edition of the Browns Nation news and notes.
1. Recapping Browns 2022 Schedule
In light of the changes already happening on NFL rosters, it is helpful to take another look at the Browns' 2022 opponents.
Though the formal schedule release does not happen until May, we know who they are playing.
For better or worse, the Browns will be playing a third-place schedule.
The @Browns 2022 opponents 🗓 (via @Browns 🏈 ) pic.twitter.com/CQX290MU2k

— ESPN Cleveland (@ESPNCleveland) January 10, 2022
Though Russell Wilson moving from the NFC to AFC adds to the caliber of quarterbacks in the AFC, the Browns are still looking at six opponents in 2022 that are unsure who their starting quarterback will be.
They are the New Orleans Saints, Tampa Bay Buccaneers, Houston Texans, Washington Commander, Carolina Panthers, and the Pittsburgh Steelers if they decide Mason Rudolph is not the one to replace Ben Roethlisberger.
People need to calm down on the AFC QB situation when it comes to the Browns. The Browns play a 3rd place schedule in 2022. They don't play KC, Green Bay or Denver. They play 7 games this season against teams that don't even know at this point who will start at QB. #Browns

— Matt Carle (@mcarle1) March 9, 2022
It is only March and plenty can happen, but this is an interesting dynamic in the NFL's 2022 offseason.
It could be unprecedented, and it speaks to the fact that other major quarterback announcements are coming.
2. The D'Ernest Johnson Watch
With all of the focus on Jadeveon Clowney, less has been said about D'Ernest Johnson's future with the team.
Johnson is set to become an unrestricted free agent on March 16 if the Browns do not extend him a tender to retain his status as a restricted free agent.
Andrew Berry talked about Johnson briefly at his press conference at the NFL Combine.
#Browns GM Andrew Berry said D'Ernest Johnson had a great season and we'll work through contract situation over next couple weeks, but won't disclose whether we'll tender him as restricted free agent

— Nate Ulrich (@ByNateUlrich) March 1, 2022
With one week to go until free agency, what the Browns' plans are for Johnson are still unknown.
It is just one of the interesting storylines that have to be resolved within the next week.
Happy Wednesday Browns Fans!