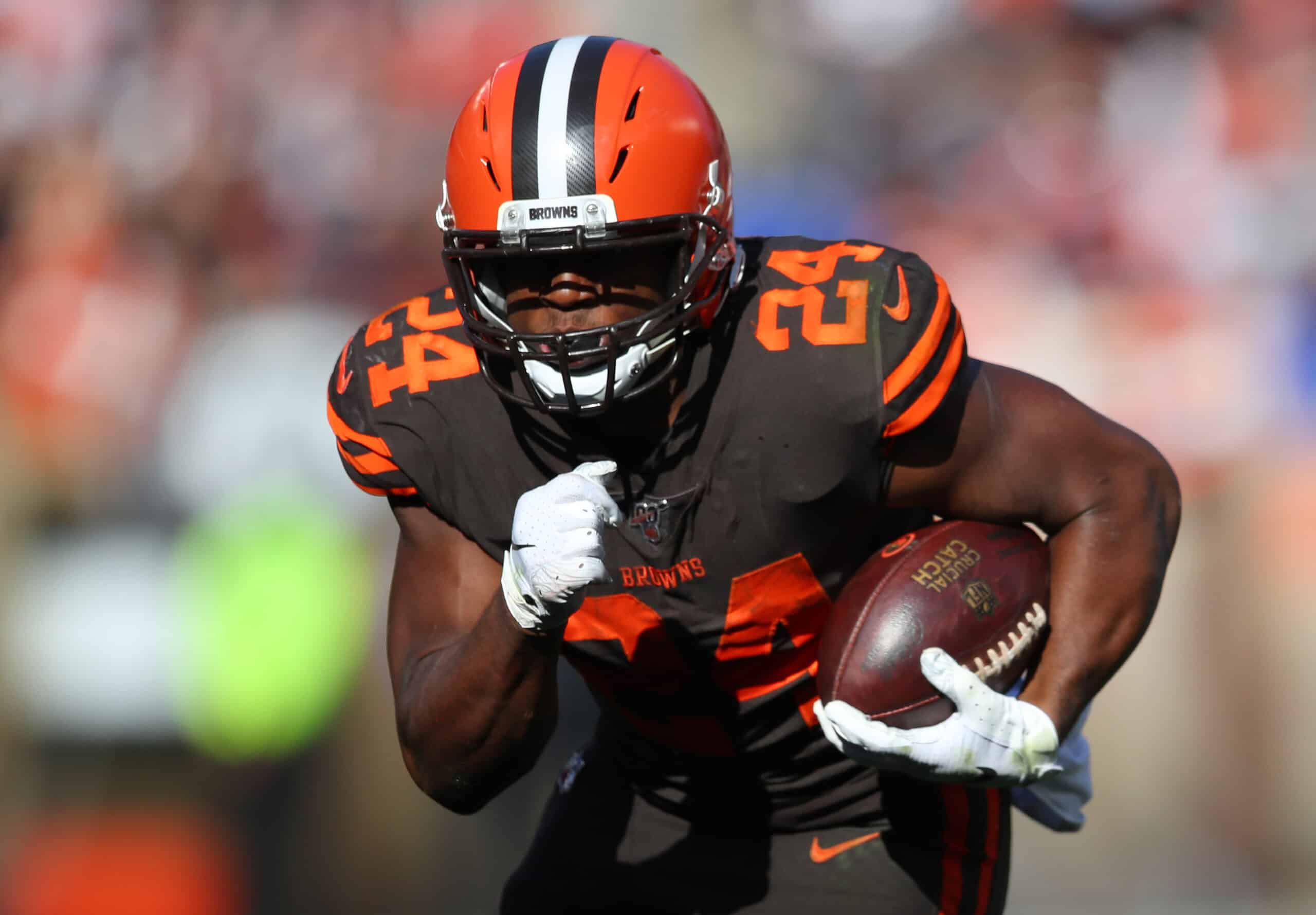 Cleveland Browns fans were surprised by an earlier dose of Nick Chubb than expected this week.
Of course, everyone is eager to see Chubb and the Browns team head into Arrowhead Stadium on Sunday afternoon and take on the Kansas City Chiefs.
This is a highly publicized rematch of the AFC divisional playoff game in January.
Chubb recently posted on Twitter a commercial he filmed with Chipotle.
The beauty of it is the commercial shows all of us the essence of Nick Chubb.
Check it out.
Getting ready for our season Cleveland! Training and eating right with @ChipotleTweets 🌯💪 #sponsored pic.twitter.com/RxaUiAEH5k

— Nick Chubb (@NickChubb21) September 7, 2021
Hard Work
Of course, Nick Chubb is always at work regardless of whether it is during the season or in the offseason.
Coach Stefanski's comments about Chubb a year ago are so fitting.
"He's a man of few words. Even less than me…I love how Nick Chubb works. You see him on the grass, you see him in the classroom — he's all ball all the time. He's a good person and a solid citizen. He's a great teammate, so I'm pleased with what Nick means to this team."
Chubb In 2021
Nick Chubb will be working hard right away in Week 1 against the Chiefs.
He talked about how disappointed he was with his own performance, including the dropped passes, in January's loss to the Chiefs.
"Yeah, for sure, it was tough. It didn't go my way at all. I can only learn from it. It happened, and I'm just mad at myself because that's something I worked so hard to improve on was catching the ball in the offseason and up until yesterday it's been working for me. So I can only learn from it, get back to work and when the time comes again, be ready for it.''
#Browns RB Nick Chubb on how many times he's re-watched playoff loss to Chiefs: "I watched it a couple times. It's not something I watch every day…maybe once or twice."

— 92.3 The Fan (@923TheFan) September 1, 2021
Chipotle And Chubb = Winning Relationship
The Chipotle marketing folks deserve kudos for this great advertisement.
We can only imagine how many Cleveland Browns and Nick Chubb fans will show up at his local Chipotle hoping to spot him.