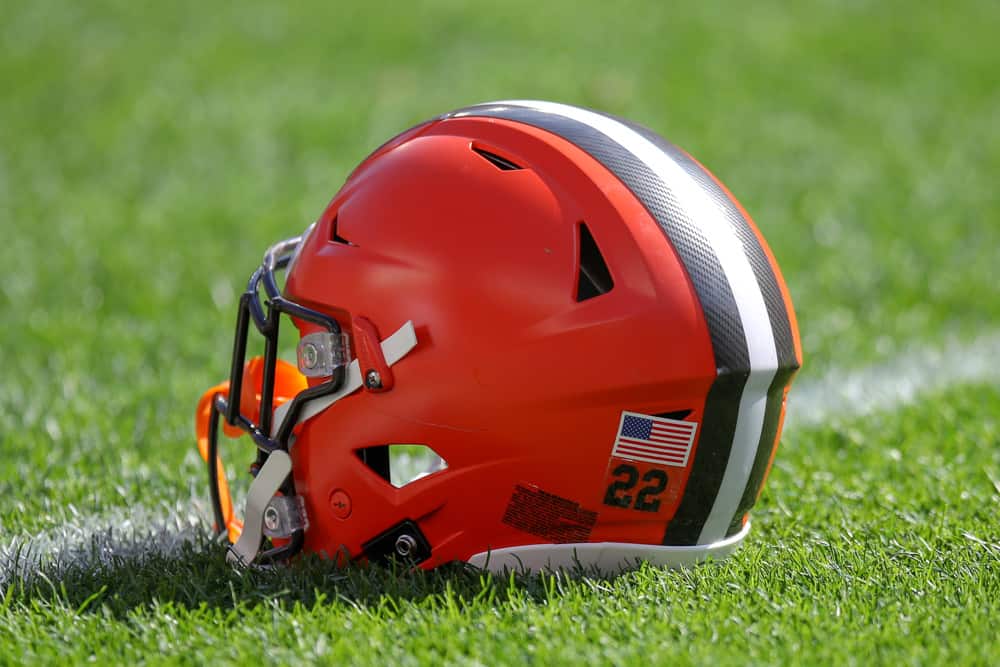 Five free agent players came to Berea for tryouts with the Cleveland Browns Thursday.
Only one of them, undrafted rookie Corey Taylor II, will stick around.
Cleveland signed Taylor to join the fray at running back.
The signing comes as Tre Harbison remains sidelined by a concussion.
OSMG would like to congratulate our client @coreytaylorii on signing with the @clevelandbrowns! #nfl #clevelandbrowns #kineticsportsgroup #pinnaclesportsmanagement #osmgllc #dawgpound @ Cleveland Browns https://t.co/Dy7v5ekBJJ

— OSMG_LLC (@OSMG_LLC) August 6, 2021
Harbison went down during the Browns' first padded drills earlier this week.
Taylor played his college ball at Tulsa, where he started 3 of the team's 8 games last year.
He is unlikely to compete for a roster spot with D'Ernest Johnson fighting Demetric Felton for a backup role.
But the signing gives Taylor a chance to make an impression that can pay off down the road.
How Cory Taylor II Got Here 
Taylor originally signed with the Air Force Academy out of high school.
He transferred to Tulse after one season at an Air Force Prep School.
An early-season injury in his second year allowed him to stick around for a fifth campaign at Tulsa.
He was invited to the 2020 Hula Bowl All-Star game after his senior season
Corey Taylor went full throttle and left his mark at The University of Tulsa. Now he waits to start his next chapter with the NFL Draft starting tomorrow!#ReignCane 👑🌀 #HuntForTheCrown pic.twitter.com/wxHd0TW48C

— Tulsa Football (@TulsaFootball) April 28, 2021
But Taylor's best season was 2018 when he rushed for almost 850 yards on just 178 carries with 11 touchdowns.
His signing matches Andrew Berry's previous pattern of signing players who had subpar final seasons.
Taylor went undrafted and comes to Cleveland after a previous invite to the Kansas City Chiefs rookie camp.
And he just needs one preseason highlight to make someone remember his name should a need arise later.
What Taylor's Signing Means To The Browns 
Taylor was the only running back among five free agents who had a tryout Thursday.
We don't know if Berry and Stefanski intended to fill the hole left by Harbison.
But Taylor impressed the coaches enough to get a chance to put on NFL pads.
Harbison, another undrafted free agent signed this season, may or may not retain the inside track in camp.
Lots of local talent waiting to hear their name called in the #NFLDraft. Keep an eye on Tulsa & Holland Hall alum Corey Taylor (@coreyo24), who's looking to fulfill his childhood dream. Hard not to root for him.@TulsaFootball @1DutchAthletics @CoachPMonty #OKPreps pic.twitter.com/VaXj7MJCwP

— TJ Eckert (@TJEckertKTUL) May 1, 2021
But the addition of Taylor gives him and John Kelly another player to compete for time with.
Kelly was drafted in 2018 by the Los Angeles Rams and has 30 regular season carries under his belt.
At 24 years old, Taylor is the same age as Kelly and just one year older than Harbison.
So, while Taylor is a step closer to an NFL career, he still faces long odds to earn a role with the Browns.