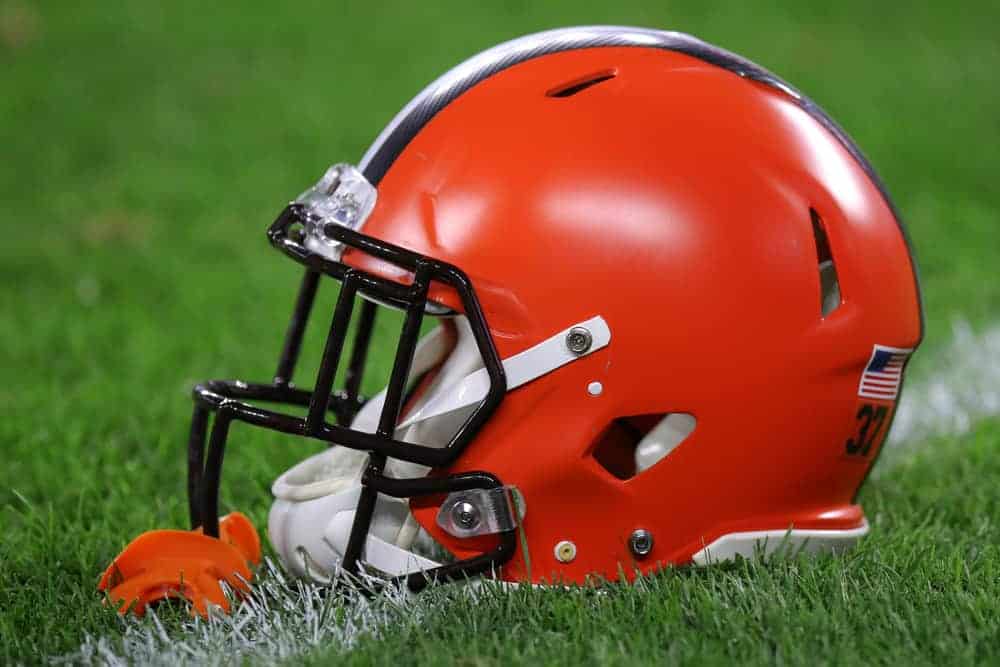 The Cleveland Browns made history with their decision to promote Callie Brownson for Sunday's game.
Brownson has become the first female interim position coach in NFL history.
Breaking news:@Browns Chief of Staff @CalBrown17 becomes the 1st interim female positional coach in @NFL history when she takes over the TE Coach game day responsibilities tmrw vs. the @Jaguars. #forwardprogress https://t.co/nSAIuqI3XR

— Sam Rapoport (@samrap10) November 28, 2020
Brownson will take on tight end coach Drew Petzing's game day responsibilities for Sunday's contest against the Jacksonville Jaguars.
Petzing will miss this contest after his wife gave birth on Saturday.
Normally, Brownson is the chief of staff, but will see an expanded role here.
Brownson Making History
While this move is likely a one game stint, it's still noteworthy and Brownson did make history.
She'll become the first woman to ever work at that level in the league.
There are currently only seven female coaches working in the NFL right now.
Today, I'm grateful for the 7 @NFL Head Coaches who made an intentional effort to include a larger talent pool in their hiring decisions and to these 8 coaches, and all other women in football, who didn't take no for an answer, went for it and are taking names. Happy Thanksgiving pic.twitter.com/tBhE1DmyP2

— Sam Rapoport (@samrap10) November 26, 2020
In 2015, Jen Welter joined the Arizona Cardinals staff as an intern.
Kathryn Smith became the first full-time female coach in 2016 with the Buffalo Bills.
A year later, Katie Sowers was hired as the offensive assistant with the San Francisco 49ers.
Sowers was also the first woman to coach in a Super Bowl.
Brownson now joins the list of women breaking boundaries in the NFL.
Brownson Climbing The Ladder
This isn't the first time that Brownson has made history in the football world.
In 2018, Dartmouth made Brownson the first full-time woman coach in Division 1 history.
The following year, Brownson landed a job as an intern with the Buffalo Bills.
In January, Cleveland named Brownson their chief of staff and she has been doing a fantastic job in that role.
#Browns Kevin Stefanski credited Callie Brownson and the rest of his staff for keeping things running smoothly and helping him do his job well.

— Camryn Justice (@camijustice) November 25, 2020
After this game, Petzing is expected to resume his role as the tight end coach.
However, that will not hinder the accomplishment made by Brownson on Sunday.