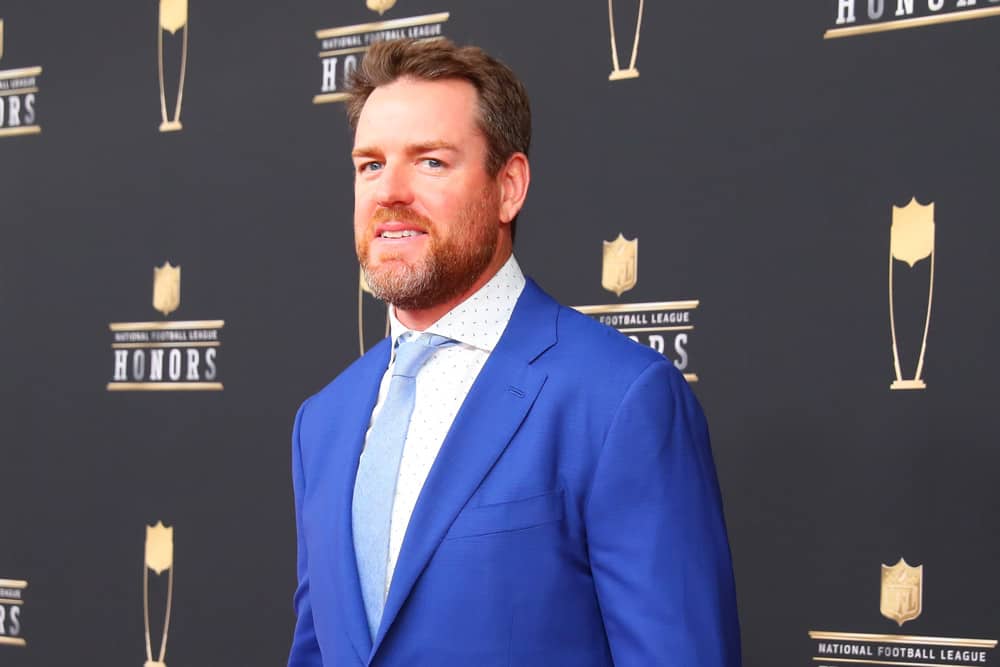 Cleveland Browns QB Baker Mayfield has shouldered his share of criticism in his short career.
To his credit, Mayfield's 2020 is off to a much better start than 2019 was.
This gives fans pleasant memories of the rookie 2018 Baker.
Dear Baker Mayfield, please continue to be like your 2018 rookie self and not 2019 Baker, thanks

— Crystal McCord (@Crystal_McCord_) October 11, 2020
Among the latest to question his ability is retired Cincinnati Bengals QB Carson Palmer.
Palmer, in an interview with Geoff Hobson of Bengals.com, says Burrow looks way ahead of most rookies.
From One #9 To Another: Carson Palmer On Joe Burrow
Naturally, he was asked about rookie QB Joe Burrow.
On Burrow, he said:
"I hope he can do what I didn't do. I love the fans in Cincy. I want them to see their dreams and get what they want. They're as loyal as any fans in the country."
After raving over Burrows' abilities, Palmer then said:
"You have to slow down when you get excited about a young quarterback next year."
Carson Palmer Takes Jab At Browns
Palmer figured out a way to enter Cincinnati's Ohio rival into the conversation, in particular Mayfield.
"The Browns are still the Browns. Maybe it's early in the season, but I trust my eyes. You don't know what you've got in Baker (Mayfield), but you know what you've got in Joe. The issue is Baltimore. They can still get in the playoffs next year in the Wild Card if you're the Bengals."
Palmer On Mayfield in 2019
Perhaps Carson Palmer's credibility should be questioned given that he expressed confidence in what Freddie Kitchens could do for Baker Mayfield in his second year.
Back in 2019, Palmer believed Bruce Arians' coaching disciple Freddie Kitchens could help Mayfield.
Recall that Kitchens was Carson Palmer's QB Coach during his tenure in Arizona from 2013-2016.
About Kitchens, Palmer said:
"We had a lot of fun together, won a lot of games together, and I miss him already. He's just one of those guys you're drawn to. You liked being around, you liked talking football with, you liked talking life with, but we had some great years together."
And the irony of this Palmer statement:
"He's a player's coach, a guy that players will respond to and respond for. I think the world of Freddie and I'm happy for the Cleveland Brown fans and for the players on that team. They're going to love playing for him.''
Finally, he said:
"Baker is their future. He's their organization going forward. So the one thing he'll (Kitchens) do is eliminate the hits and eliminate the possibility of injuries from too many hits to his quarterback.''
Joe Burrow
Carson Palmer may not be reading the Cleveland Browns or Baker Mayfield correctly; however, he is right about Joe Burrow.
What is clear is that Burrow needs a supporting cast to help him.
I have watched the games so far. Burrows is a very good QB but he needs the offensive line to protect him more. This guy will fulfill his potential as long as he has the players protecting him so he can do his job without getting sacked. Keep up the good work! Go Bengals!!!

— Pin Up America (@PinUpAmerica) October 8, 2020
As with everything else in the NFL, QB careers are evaluated over the long haul so really it's too early to call how successful Joe Burrow or even Baker Mayfield will be.
Time will tell.